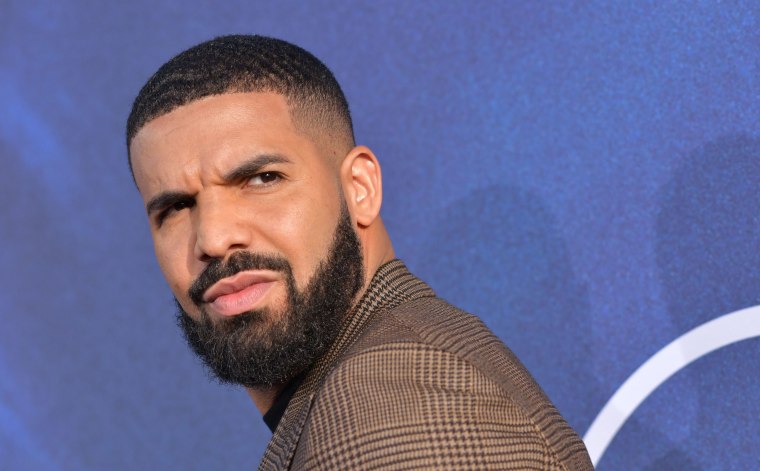 At the beginning of Meek Mill's "Going Bad," featured artist Drake raps: "Back home smoking legal / I got more slaps than The Beatles." These lyrics were written after Drake clocked 12 top 10 songs in 2018, surpassing the Fab Four's longstanding record.
Now, it appears Drake has gotten a tattoo representing the milestone: according to Drake fan account @WordOnRoad, Drake's forearm is inked up with a picture of The Beatles crossing Abbey Road in the style of their famous album cover, with Drake in front of them waving to the group behind him. See a picture below:
Fans of The Beatles and even some more-humble-than-Drake Drake fans have bristled at the image. U.K. newspaper The Mirror has compiled a selection of responses to @WordOnRoad's tweet, and people are upset. "Let's see if people are still talking about Drake 50 years from now. I suspect not," one person writes. Well, by then we'll be in the throes of the climate crisis and Drake will be serving up water Immortan Joe-style to thirst-crazed Torontonians from his mansion, so I suspect in 50 years time, Drake will still be the talk of the wasteland.