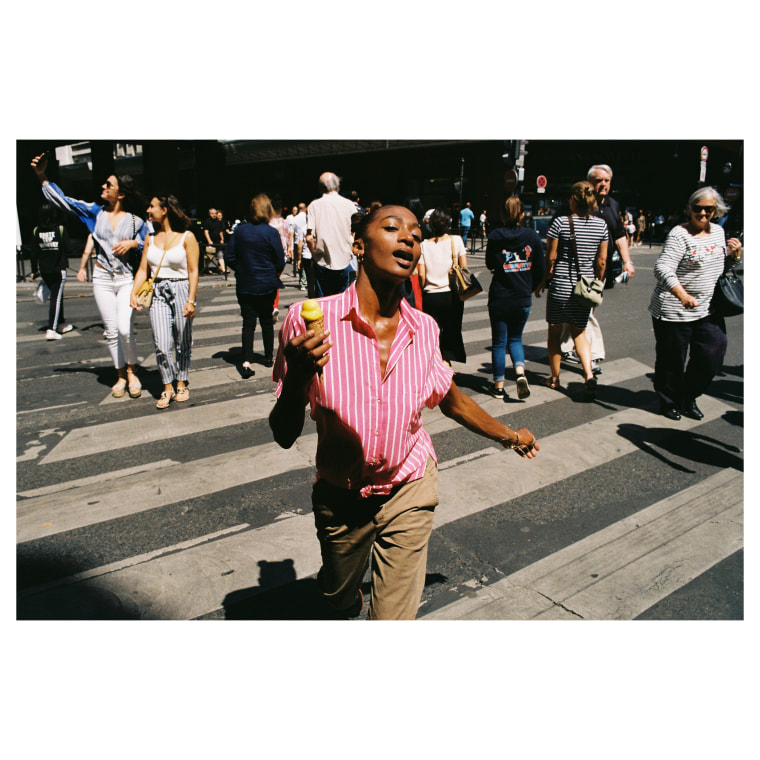 Back when ALA.NI debuted with You & I, it felt spun out of another time and place — less 2017 and more 1927, landing somewhere between cradle songs and cabaret standards. But for the Parisian artist's follow-up, she knew she had to switch things up a bit. She ended up making ACCA, a project that finds her sultry, acrobatic lead vocals still at the forefront, but accented by a more modern palette: one comprised almost entirely of her acapella vocals.
The full, self-produced project, which will feature guest appearances from Iggy Pop and Lakeith Stanfield, isn't due to release until early 2020. Ahead of that, she's debuting her new single "Differently," a bright and breezy introduction into the record's sonic landscape. It arrives with a clip that's as fluid and saturated as the song it's illustrating. "The 'Differently' video was shoot on a basketball court in Paris," ALA.NI wrote to The FADER. "I have always liked the colours and geometric lines of the court, and I wanted to shoot something lively in this space. Dancing and movement seemed like a good thing to do in this space."
Watch the video below, and stay tuned for more from ALA.NI.