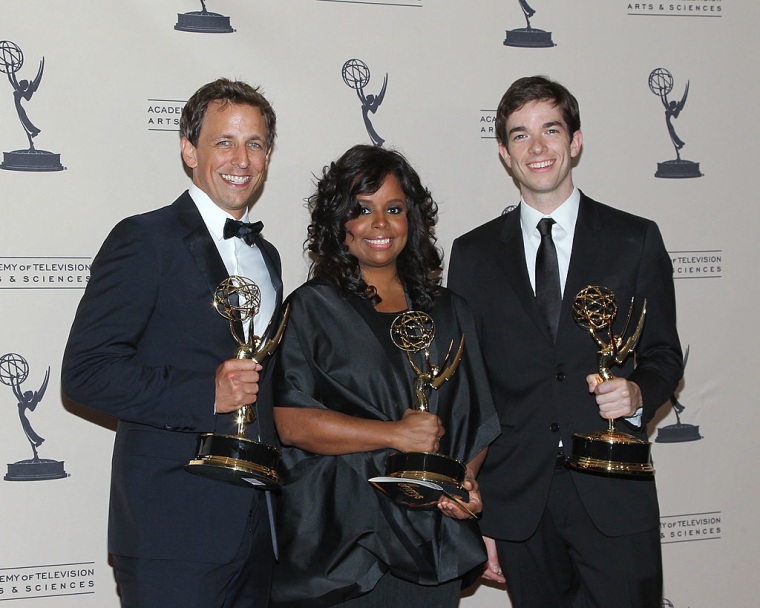 Katreese Barnes, a former musical director of Saturday Night Live, has passed away. She was 56. Barnes's brother, Jerry Barnes, told the New York Times that his sister had lost a decades-long battle with breast cancer.
Barnes and her brother released three albums in the 1980s as the R&B duo Juicy. She was hired as pianist on SNL in 2001 before working her way to the role of musical director. During her tenure on the show Barnes won the Emmy Award for Outstanding Original Music and Lyrics twice, first in 2007 for The Lonely Island's "Dick in a Box" and again in 2011 for the "I'm Not Gonna Sing Tonight" musical monologue delivered by Justin Timberlake.
SNL writers including John Mulaney and Seth Meyers have paid tribute to Barnes following news of her death. "Katreese was great," Meyers tweeted. "Sketch writers, many with no rhythm and terrible voices, would come to her with song ideas and she would turn them into gold."
Mulaney, meanwhile, wrote on Instagram that Barnes would "write beautiful and hilarious songs out of my tone deaf warbling of lyrics. She was patient and funny and a musical powerhouse."
Listen to The FADER's weekly playlist of songs you need in your life