Shuta Hasunuma's "454" is the harsh sound of the past invading the present
It's the first single from his newly announced EP, Oa, out September 27 via Northern Spy.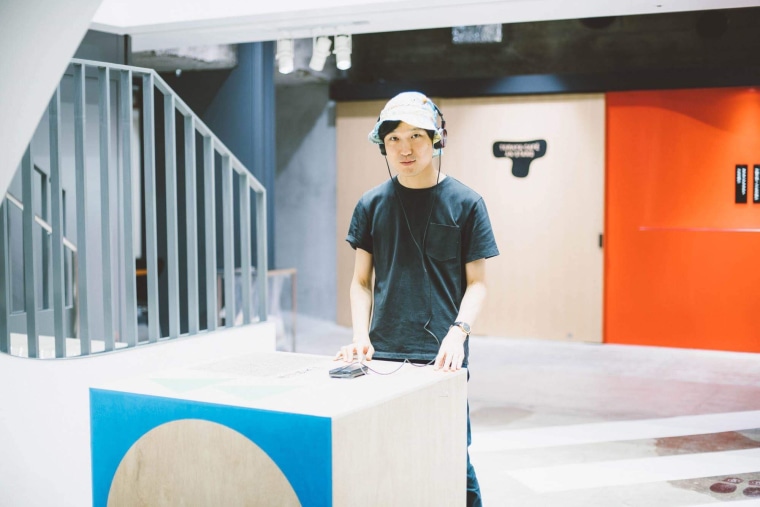 Tokyo-born composer and genreless musician Shuta Hasunuma wrote his forthcoming EP two years ago while living and making music on Manhattan's Upper East Side. He was preparing for a solo exhibition at Pioneer Works, composing the groove-oriented LP Anthropocene for his Shuta Hasunuma Philharmonic Orchestra, and reconsidering his approach to his solo work over the past decade, which has brought in everything from pop and experimental electronica to last year's blissful collaboration with tabla artist U-Zhaan. "As a result, it has no concept," Hasunuma says of Oa, due out next month. "It is very rare that I set out to make an EP without a concept."
But a concept, however loose, did emerge. Oa is an homage to Manhattan, its title standing for "old address" — a reference both to the real-life residence that he gave up when he moved to Brooklyn at the end of that summer, and to the old Manhattan that he was trying to imagine, one overcome by nature and not skyscrapers. That's reflected in each song's title — "454" was his apartment number, "BORO" the nearby Queensboro Bridge, "LEX" the Lexington Avenue subway stop, and "20150716" the date of recording. "The mood is one of a melancholy nature for me, and it is a very personal work," Hasunuma writes, though he says that the four songs on the project should go beyond the specificity of the song titles. "Oa is a sound that derives from a very personal space, but I hope that it will provide an opportunity to imagine 'places of old' through sound," he writes. "Time flows continuously from past to present, and a 'now' exists. I believe that this means we must think about the coming future that connects from the present."
"454," premiering below, is, Hasunuma says, the "prelude" to the album. It's abrasive at first, flickering between borderline-discordant keys and skittish, malfunctioning electrics. Though its second half exhales into a more coherent piano melody, the song still sounds uneasy. It's the ideal introduction to an EP that never quite settles down.
Listen to "454" below. Oa is out on digital and cassette via Northern Spy on September 27.