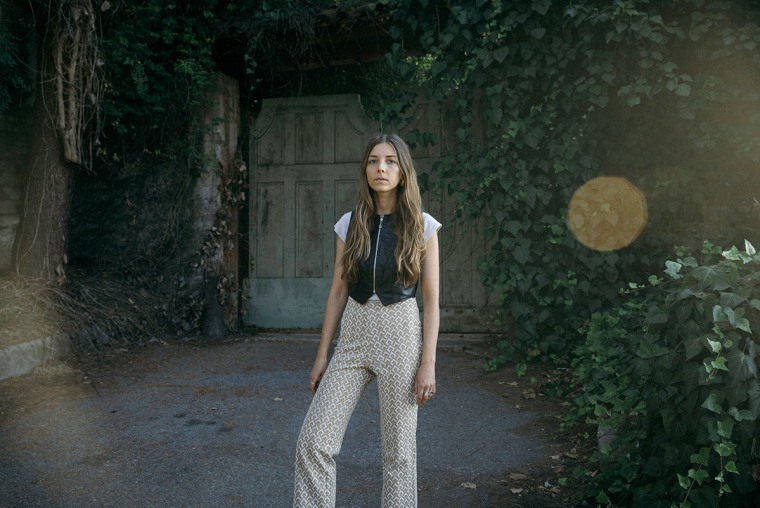 Two falls ago, in the wake of her 2016 album Open to Chance, Kayla Cohen — who writes and performs as Itasca — put life in Los Angeles on pause. "A season of personal and collective chaos made me want a break," she tells The FADER. "I was searching for real silence and depth, and wanted to get as far away from the city as I could." She found it in rural New Mexico in a century-old adobe house, a place which became the foundation of her new album Spring.
The full, sun-baked project is due out on November 1 via Paradise of Bachelors. Ahead of that, Cohen is offering the first single, "Bess's Dance," a beguiling rumination on the expanses she faced during the recording of the album:
The song "Bess's Dance" outlines the album's story, the pursuit of meaning that came out of that winter of walking, writing, and playing guitar in an old adobe house. The song is a baroque flaneur's stage, with cameos by the jester, Bess... and Pan, the satyr god of play... it describes being pulled into the laughter and games of the city, the Commedia dell'Arte, and like the jester's stand it ends with a dance, a few steps closer to some truth, maybe? Or a few steps in another, more magnetic, direction. Spring became a record about the dance itself... the play between the creation of home, the weaving of love, the search for true connection to the earth, the seductive nature of answers... the dusty spring deep in the mind that keeps us sifting. Marc Riordan plays piano on this one.
Listen to "Bess's Dance" below.