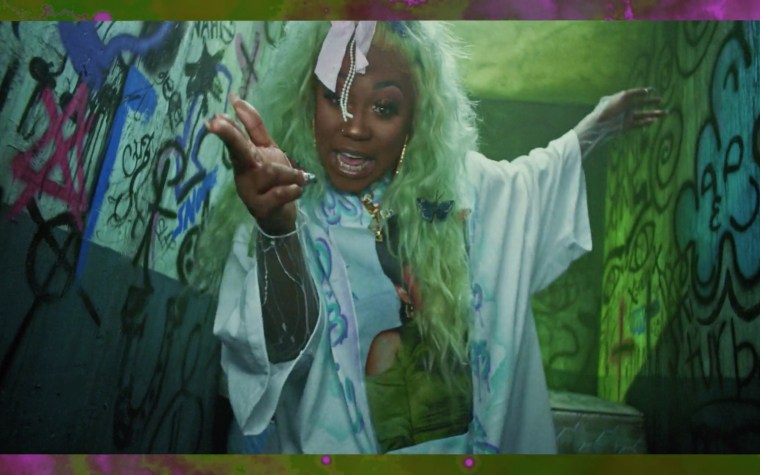 Ascendant Def Jam Records signee Saint Bodhi seems to understand the value of a good first impression. Her debut single "FlowerChild," premiering today on The FADER alongside its music video, is an arresting and compelling R&B tack that showcases the young singer-songwriter's unique voice and cutting lyricism. Between its dazed, twinkling production and Bodhi's warbling vocal, "FlowerChild" feels not far removed from many of the songs on SZA's Ctrl. But this song is darker and sharper-edged, with Bodhi's lyrics about her early life giving the song an acrid tint. It's a forceful and purposeful introduction.
"'FlowerChild' is an introduction into my dark and beautiful mind and shows you some of my childhood struggles. Black women are always looked at and expected to be strong, powerful, and supportive but no one wants to know or care what we had to go through to get to that point," Saint Bodhi tells The FADER via email. "When I first heard the beat, it immediately spoke to me and the lyrics kind of wrote themselves. It helped that the producer on the record, JLbs, is from the same area I'm from. It was instant chemistry.  That's actually his voice at the end of the song. It fit perfectly. 'FlowerChild' is me in all my gorgeous, beautiful, fucked up glory."
Watch the video for "FlowerChild" above. NOTE: The "FlowerChild" video contains strobing imagery. Viewer discretion is advised.
Listen to The FADER's weekly playlist of songs you need in your life