Last Friday, Normani dropped her new song and video "Motivation" — and the internet went nuts. The upbeat, energetic song is a big pop number complete with a horn breakdown and buoyed by her airy vocals. Co-written by Ariana Grande, it's an impressive first solo single from the former Fifth Harmony member that proves Normani's got absolutely everything to become a huge star.
Mostly, though, people couldn't get over the track's jaw-dropping accompanying video, which shows Normani flipping, spinning, dancing through the streets of a city serving early-2000s realness. One iconic moment — in which Normani throws up a basketball, spins, and then stops just in time to knee-bump the ball to then booty-bump it — has already been mimicked by hundreds of people on the internet via the #NormaniChallenge.

"I had nailed [the basketball-spin move] before a couple times in rehearsal, but I don't think I got it the very, very first [take]," Normani modestly recalled over the phone a few days after the video's premiere. In the midst of intense prep for her upcoming VMAs performance, in which she'll debut "Motivation" live for the first time, she told me how the iconic video came together.
NORMANI: For a very long time, I'd been looking for something fun and uptempo. I just came off "Waves" and all of the collaborations I'd done, and I really wanted to take the opportunity to do what I do best: perform, entertain, and not cut any corners. I wanted to give people what they had been waiting for, and what I'd been waiting to do.
I shot the video a month ago with Dave Meyers while I was in the middle of the Sweetener tour with Ariana Grande. I flew in literally after a show — it had to be 2 a.m. in L.A. I only had like four hours of sleep and then I had to do hair and make-up. I had five espresso shots from Starbucks and one day to do all that choreography that you saw in the video. I had two days to rehearse beforehand, so I was on tour practicing "Motivation" in the dressing room. The day of, I just had to do it as best as I knew it.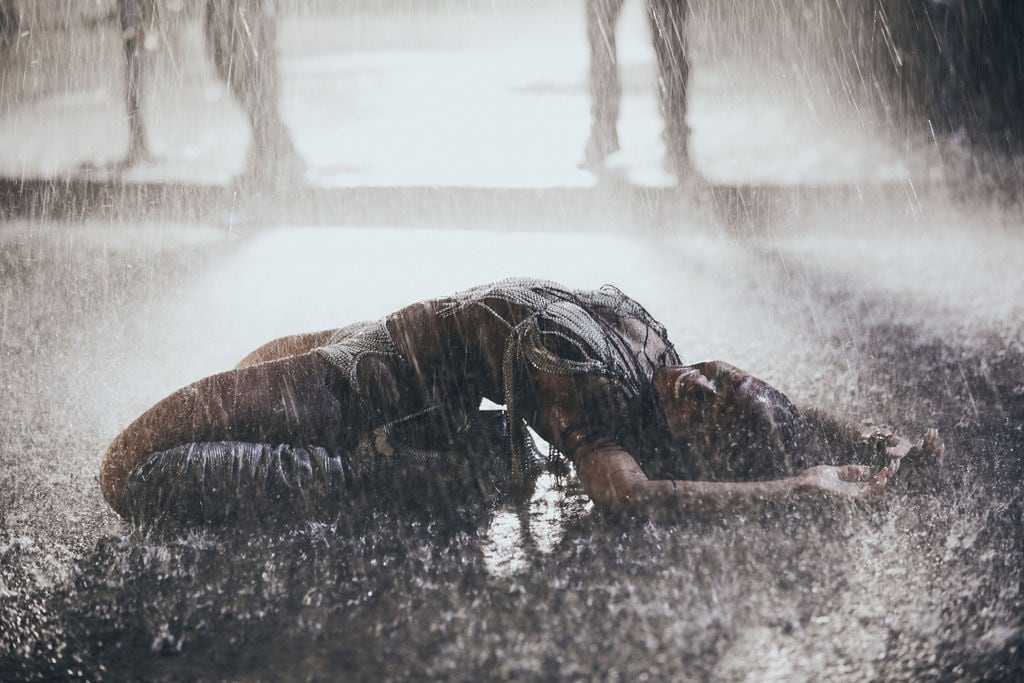 My grandmother's actually in the video — She opens up the first shot with Janae, who plays a younger version of me. My cousins were there, and everybody was encouraging and supporting me. The energy that we had on set really translated through the video. I wanted it to be fun and free-spirited — a community of people just having a good time. I think that's what y'all got.
I was on the phone with one of my friends back in Houston, and he was like, Did you actually mean to pay homage to every single artist literally in every scene? I was like, Yo, I didn't even think about it like that. But that's really dope that it naturally just happened to be that! I just knew that I wanted an early-2000s music video. I did my research: I looked up the styling, and hairstyles. Every bit of what you see in the video, I pretty much knew what was happening. One reference that I made was Jennifer Lopez's "I'm Real" music video — which is funny, because Dave Meyers shot that. But I just told him I wanted an early-2000s vibe because that was my favorite era of music. It made me fall in love with music the most. I can only remember what it made me feel as a young kid, which is also portrayed in the video, but I wanted to be one of those artists in the early 2000s so I was like, OK, it can happen here.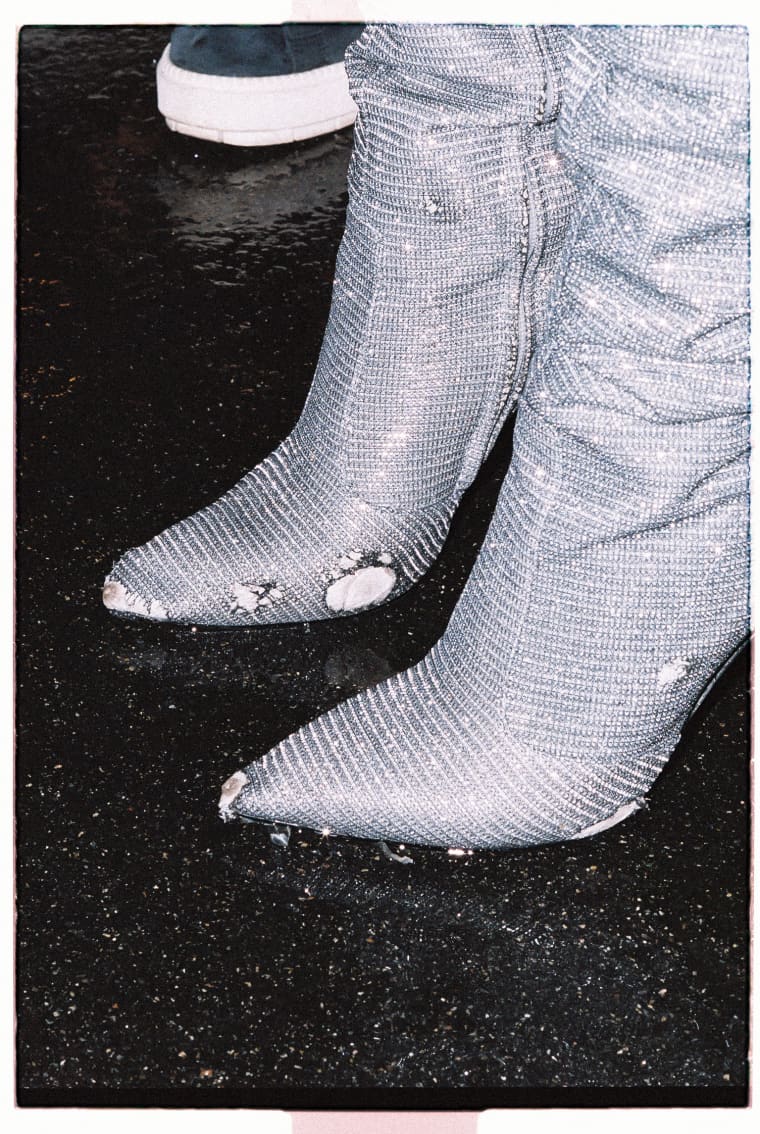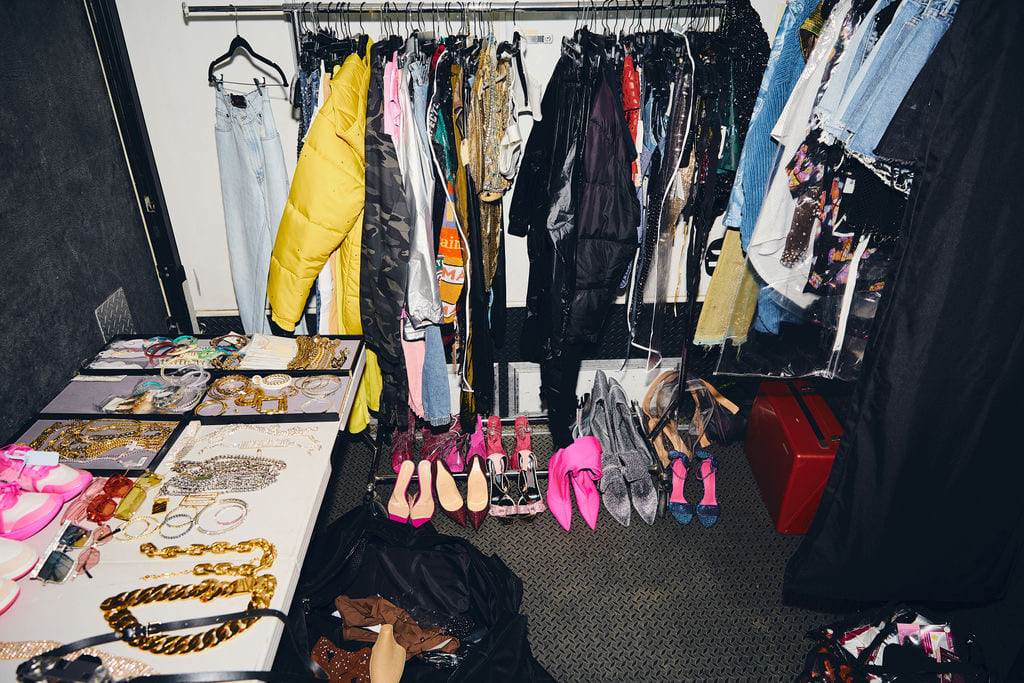 Kelly Rowland was the first person that I sent the video to — she heard the song before everybody else heard it, too. I was freaking out, but she was like, "You're buggin a little bit." Growing up, I looked up to her so much, so the fact that I'm able to pick up the phone and call and get the wisdom that she gained over the course of however many years of being in this industry, it's just so beautiful.
Putting something out is a vulnerable moment, because you give everybody the opportunity to pick apart something you've worked incredibly hard on. Ultimately, I guess it paid off, and I'm happy that everybody loves it. I'm such a perfectionist. Even seeing the final version — I wouldn't say I'm 100% happy with it, but I know for sure that it's just going to motivate me to get it 100% right next time.