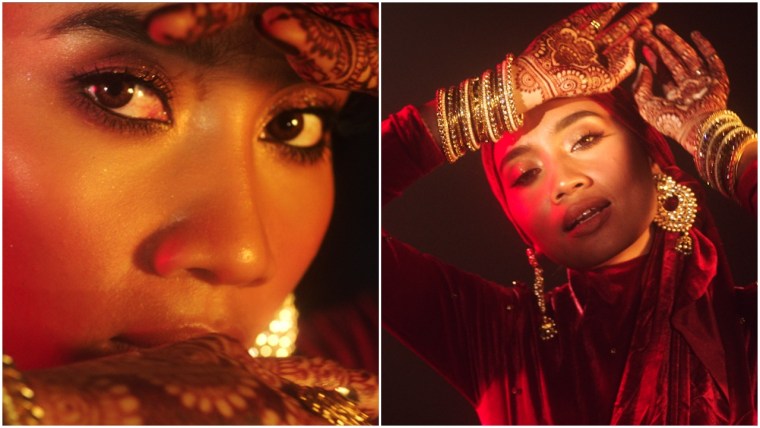 On her latest LP Rouge, Malaysian singer-songwriter Yuna — born Yunalis Zara'ai — made a pivot to spectacular, spectral R&B, putting together a taut collection of sleek pop songs with assistance from Tyler, the Creator, Little Simz, KYLE, Masego, Jay Park and more. Standing in direct contrast to her low-key early records, Rouge felt distinctive and attention-grabbing, as if it was a debut. One of the highlights from Rouge is the funky "(Not) The Love Of My Life," a subtle-but-effective kiss-off track, and today, Yuna is premiering that track's sumptuous, self-directed music video on The FADER. Watch "(Not) The Love Of My Life," and read about Yuna's experience making the video, below.
Not The Love of My Life tells a story of a bride in the midst of getting ready for her wedding but is second guessing her decision to settle down. I went back to Malaysia and wanted to collaborate again with my friend and traditional Indian choreographer Harshini Sukumaran whom I've worked with in the Forevermore music video. I was also blessed to have collaborated with other talents and business owners, who live and breathe within the Indian wedding industry, as they help me breathe so much beauty and insight in what we were creating.
Back home we all partake in each others culture in a very loving and respectful way which I feel is very unique.. and in "(N)TLOML" I was very blessed to be able to share that part of my life with the world. Im not the main star of this video, they are. I'm so happy that I got the opportunity to direct my first music video, but it would not be possible without the consultation, support, and most importantly, love from the Malaysian Indian community.