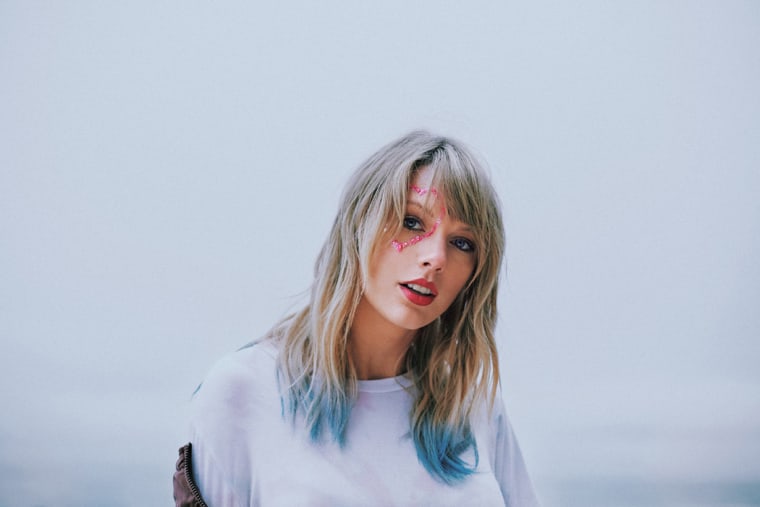 Taylor Swift's seventh album, Lover, is officially out today. The record finds her teaming with longtime collaborator Jack Antonoff, who's worked with Swift since 1989, for 11 of its 18 tracks. On "London Boy," Antonoff's Red Hearse collaborator Sounwave (Kendrick Lamar, ScHoolboy Q) assists on production.
Lover marks Swift's first album since Red that doesn't feature production from Max Martin. In his stead, Joel Little (who co-produced Lorde's Pure Heroine) steps in for four songs. Producers Frank Dukes and Louis Bell are credited on the remaining three tracks. The album also credits artists such as Annie Clark (a.k.a. St. Vincent) and Cautious Clay as co-writers. Swift is credited as a writer and producer on every track.
Check out the entire credits for Lover below.
1. "I Forgot That You Existed"
Producers: Taylor Swift, Frank Dukes, Louis Bell
Writers: Swift, Bell, Adam Feeney
2. "Cruel Summer"
Producers: Swift, Jack Antonoff
Writers: Swift, Antonoff, Annie Clark
3. "Lover"
Producers: Swift, Antonoff
Writers: Swift
4. "The Man"
Producers: Swift, Joel Little
Writers: Swift, Little
5. "The Archer"
Producers: Swift, Antonoff
Writers: Swift, Antonoff
6. "I Think He Knows"
Producers: Swift, Antonoff
Writers: Swift, Antonoff
7. "Miss Americana & the Heartbreak Prince"
Producers: Swift, Little
Writers: Swift, Little
8. "Paper Rings"
Producers: Swift, Antonoff
Writers: Swift, Antonoff
9. "Cornelia Street"
Producers: Swift, Antonoff
Writers: Swift
10. "Death By a Thousand Cuts"
Producers: Swift, Antonoff
Writers: Swift, Antonoff
11. "London Boy"
Producers: Swift, Sounwave, Antonoff
Writers: Swift, Antonoff, Cautious Clay, Mark Anthony Spears
12. "Soon You'll Get Better (feat. Dixie Chicks)"
Producers: Swift, Antonoff
Writers: Swift, Antonoff
13. "False God"
Producers: Swift, Antonoff
Writers: Swift, Antonoff
14. "You Need to Calm Down"
Producers: Swift, Little
Writers: Swift, Little
15. "Afterglow"
Producers: Swift, Dukes, Bell
Writers: Swift, Bell Feeney
16. "ME! (feat. Brendon Urie)"
Producers: Swift, Little
Writers: Swift, Urie, Little
17. "It's Nice to Have a Friend"
Producers: Swift, Dukes, Bell
Writers: Swift, Bell, Feeney
18. "Daylight"
Producers: Swift, Antonoff
Writers: Swift