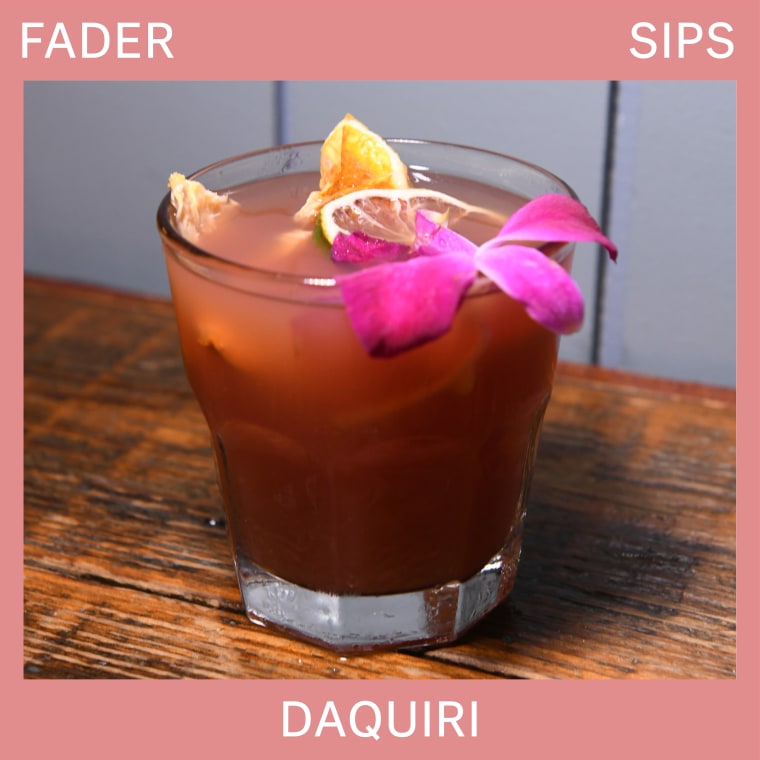 Rum tends to be one of the more underrated spirits going around — for whatever reason, it doesn't really get the same love as vodka or whiskey. We want to change that; rum cocktails can be as delicious, if not more, than the typical cocktails you might make yourself with other spirits. For this week's FADER Sip, we're teaching you how to make a Daiquiri, a simple and beautiful rum classic. One sip, and you'll never turn back.
The good thing about a Daiquiri is that it's incredibly simple, and — perhaps more than other cocktails — it can really be adjusted depending on your tastes. For rum, use reliable, quality stuff — you can't go past brands like Bacardi, Captain Morgan, Zacapa, and Appleton Estate — but with the rest, feel free to experiment. Don't like lime? Make it with lemon. One part sugar syrup too sweet for you? Reduce it by half, or add fifty percent if you find the cocktail isn't sweet enough. Hell, had a hard day? Pour yourself a double shot. You deserve it.
Daiquiri recipe
2 parts rum
1 part lime juice
1 part simple syrup
Measure your rum, juice, and syrup into a cocktail shaker, according to taste. Add ice, close, and shake til ice cold. Strain into a chilled glass, and enjoy.
Listen to The FADER's weekly playlist of songs you need in your life