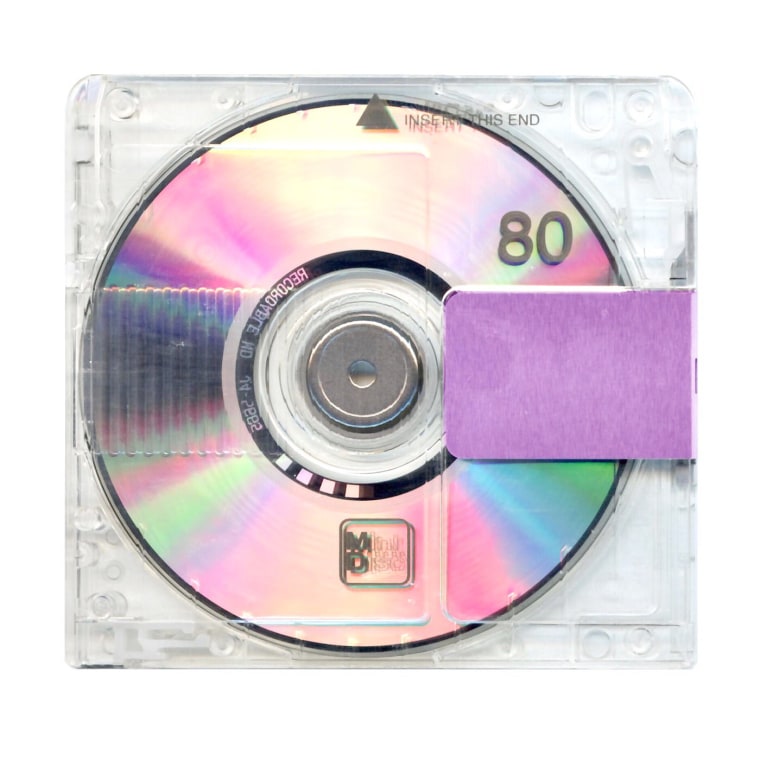 The maxim says that works of art are never finished, just abandoned; experience tells us they're more often left on hard drives that go missing in airports. At some point in the last six weeks, a batch of new Kanye West songs –– demos, mostly –– leaked online. This would have been a cataclysmic event two or five or 10 years ago. This summer it barely registered.
That's partially a function of the way subscription streaming services have monopolized the way the average music fan listens to music. When Drake packaged his most beloved loosies into a collection and uploaded it to streaming platforms earlier this month, it was as if the songs had finally entered the popular canon (Care Package quite literally went to No. 1). Compounding that is the fact that, where Drake is still the most popular rapper in the world, Kanye West is no longer the megacelebrity he once was — or, more accurately, he's a megacelebrity whose presence has become tiresome, and who hit his creative nadir last year, with the atrocious ye. Those factors combined to make the leaks, presumed to be from West's forthcoming album Yandhi, something of a minor story.
This has not always been the case. A little over a decade ago, when West announced that he would follow Graduation –– his relentlessly commercial album designed to fill stadiums and topple 50 Cent –– with a pop/electro/R&B/whatever breakup album called 808s & Heartbreak, he was widely ridiculed. He debuted the lead single, "Love Lockdown," at the VMAs, leading to frenzied message board threads wondering if the previously bulletproof rapper had gone fully off the rails. But in the months leading up to 808s' release, a series of half-finished album tracks leaked at irregular intervals. It was not at all uncommon in this era for entire albums to leak (in fact, it was a virtual certainty that an album would be on file-sharing databases a minimum of five days before its release date), but it was strange to hear so many works in progress, including alternate versions of the same song. It made the album seem vital and alive in a way that it otherwise might not have; the strings on "Robocop" or the piano on "Welcome to Heartbreak" seemed like shots at the buzzer that bounced once, twice, and finally went in.
Skip ahead eight years: The Life of Pablo, West's album from 2016, was uploaded to streaming services precisely at –– actually past –– the moment it was supposed to be released, and then tinkered with for weeks. West explained this by saying he was exploring the notion of art as a living document. But aside from a few excellent songs, Pablo had the shoddy characteristics of an essay filed on the morning it's due. (His famous "Ima fix wolves" tweet, referencing the album-closing song that had been teased for more than a year before its release and then rendered, well, imperfectly, is emblematic of that period, both in its promise of further change and in the sense that the promise was never fully realized.)
The more thorough application of this evolving ethos might be found on West's 2010 opus, My Beautiful Dark Twisted Fantasy. Throughout the spring and summer of that year, he dumped a massive batch of songs online, some of them in a weekly series called G.O.O.D. Fridays, some as unofficial leaks. When he announced the tracklisting for the album, fans were critical of how many of the songs had already been released. But the final versions were longer and stranger than the versions already in the public sphere. It was a patient, meticulous version of the Pablo idea, which was, by comparison, manic and incomplete.
It was around the turn of the decade that a small handful of West's demos leaked online, including some that were obviously far from finished. These included songs like the nine-minute "Never See Me Again," leaked in 2009, which is sprawling, eccentric, and a little pained –– and one of the most revealing pieces of his catalog ("Maybe I should stop being real / Maybe I should get on Twitter"). By 2011, West was even becoming notable for the ways he avoided leaks: Watch the Throne, his collaboration album with Jay-Z, was released digitally a couple of weeks before its physical copies were shipped, which made it perhaps the first high-profile rap record in more than a decade to be released without having leaked at all.
All of which brings us to the so-called Yandhi leaks. These songs are in various states of progress –– for example, "New Body" features a polished hook from Ty Dolla $ign and a verse from Nicki Minaj that is clean, well-delivered, and produced, with her voice treated and chopped up just so, while West's opening verse is clearly a scratch vocal. Throughout the batch of songs, he will lapse from finished lines into mumbles reference phrases, meant to act as placeholders for cadence and syllable count. And still, these songs have more shape and direction that nearly anything on ye.
At their best, these tracks center the tortured, goofy hedonism that West has always excelled in. On "Alien," he explains that he wants to kill this planet because he isn't from it, which is the kind of climate nihilism that I suppose would play on WorldStar. In the middle of "Chakras," he stops to chant "Grand Theft Auto" over and over; "New Body" has the absolutely unhinged couplet, "Got a party table at the Ruuuuuuuth's Chris / All bad bitches take a grouuuuuup pic." (The subject of the song "had to step back 'cause she toooooooo thick.") This all plays better than the failed attempts at cribbing SoundCloud-native flows on ye, or the more humorless stabs at self-mythology that have come to mark some of West's later work.
Running parallel to this wink-at-the-camera horniness is a soft, spiritual tone –– not exactly gospel, but a pop religiosity that seems to be his public project at the moment. (See his running series of Sunday Service concerts, and maybe also the persistent jokes/rumors that they're part of his attempt to launch a tax shelter for himself.) But in a move that will be recognizable to anyone familiar with West's history of stunt casting on his albums, he breaks up the slow, sensual "The Storm" with a staccato verse from the late XXXTentaction.
West's albums since Late Registration have been marked by late-stage changes to their production, which usually means added layers and flourishes, with new, fuller instrumentation. (The notable exception is Yeezus, which was radically pared down at the 11th hour with the help of Rick Rubin.) This makes it hard to game out just how closely these songs resemble the finished versions West has in his head. Either way, the production suits him well: the warmth that drives most of the songs here, and especially the use of organs, is a texture that has suited him well this decade (see "Only One"). The "New Body" beat in particular, which is built on a pan flute and relentless bounce, would slot comfortably into rap radio now or in 2004, suggesting a sort of faux-adult, toned-down debauchery.
Given West's history, it's unlikely that many of these songs will ever see commercial release. Those invested in his success can take comfort in the way they cast ye as an unfortunate valley rather than total creative burnout. But Yandhi fits into the larger pattern of West responding to leaks by refining, correcting, or reframing his work. He's been able to do this partly through the sheer power he has –– the celebrity, the money, the time, the co-writers and -producers –– but also because he's proven to be a shrewd self-editor with (usually) impressive foresight. In 2003 his debut album, The College Dropout, leaked months ahead of its street date. This leak, like some of the ones he would suffer later, was the kind that could derail an artist's career, maybe permanently.
But West used the opportunity to pare down his image: he ditched songs that cast him as a meaner, street-adjacent rapper and repositioned himself fully on that Benz/backpack axis he loved to rap about. For years afterward, critics pointed to Dropout as the blueprint for a new mold of commercial rap star, the product of an artist being thoroughly and unapologetically himself. The truth, of course, is that the self of Dropout is a smartly constructed one. (In 2014, in an oral history for Billboard, the legendary Chicago producer No I.D. recalled an exchange with West from that period: "He was like, 'I figured it out...I'm going conscious with my music.' In my mind, actually not even in my mind, I may have said, 'But you're not conscious how are you going to do that?' He's like, 'Nah trust me, this is going to be my direction. I know how I'm going to do it. I got it now. I figured it out.'") These Yandhi leaks are not evidence of such a radical reinvention, nor are they likely to trigger one –– but they're still a meaningful recalibration from a famous artist's creative lowpoint, a bridge to whatever gaudy, expensive finishing touches are sure to come next.