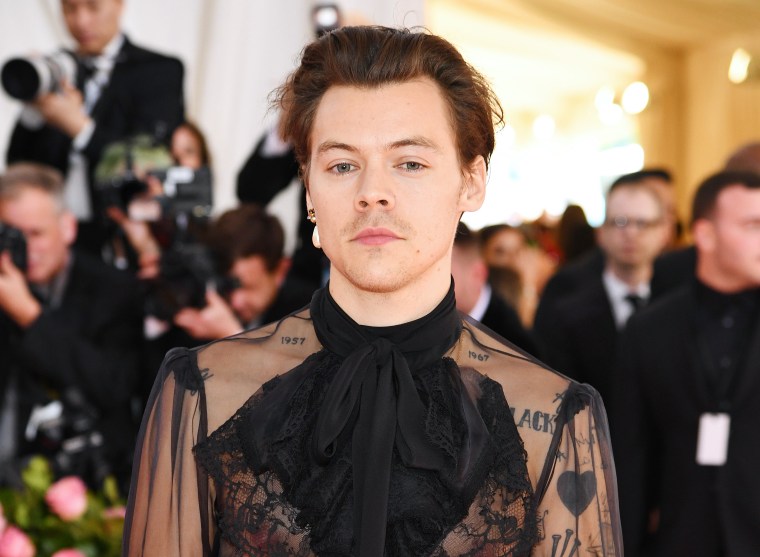 Harry Styles has a new album on the way, and while it's not yet entirely finished, he's offering a bit of insight into his creative process in his new Rolling Stone cover story. Much of the album, described as his "toughest" and "most soulful" project yet, came together at Rick Rubin's Shangri-La studio. In the piece, Styles illustrates the studio as the site of many psychedelic endeavors.
"We'd do mushrooms, lie down on the grass, and listen to Paul McCartney's Ram in the sunshine," he tells author Rob Sheffield, prefacing a trip that reached gruesome heights. "This is where I was standing when we were doing mushrooms and I bit off the tip of my tongue. So I was trying to sing with all this blood gushing out of my mouth." The album doesn't have an official title, but Styles jokes in the profile that Mushrooms and Blood is a worthy option.
Styles' last record, Harry Styles, arrived in 2017.