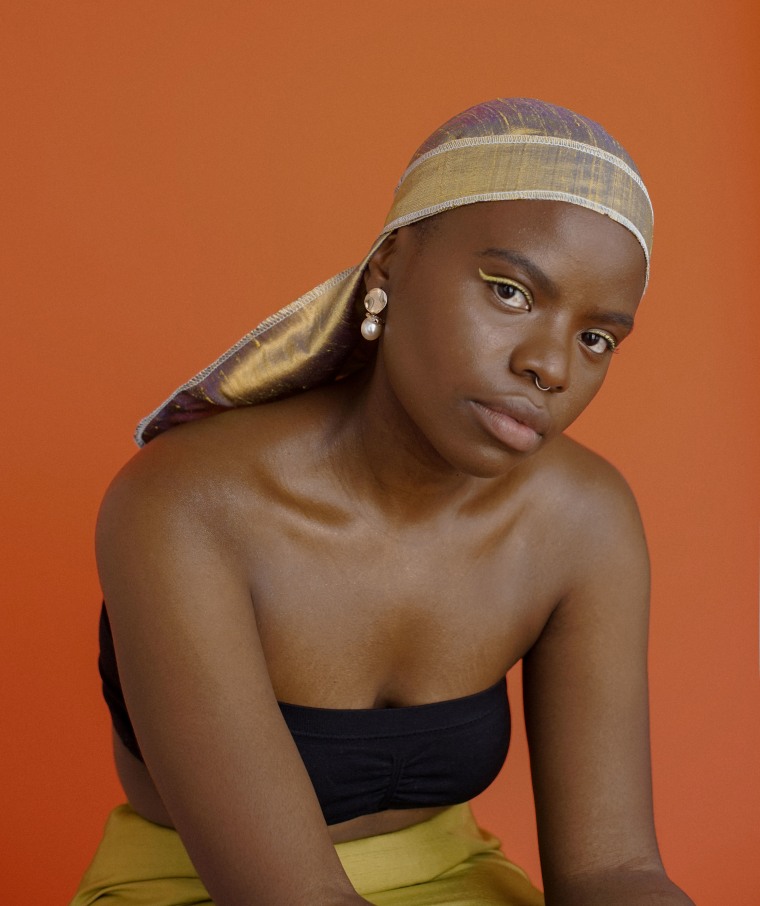 Vagabon has shared the second track from her forthcoming new album. "Water Me Down" is the second offering from Vagabon, following "Flood."
Last week Vagabon, a.k.a. Lætitia Tamko, revealed that she had changed her album title from All The Women In Me to simply Vagabon and pushed the release date back to October 18. The name change followed poet Nayyirah Waheed making it known she was not keen for her words to be used in such a way.
In a statement Tamko says of the new song: "I wrote 'Water Me Down' in a stream of consciousness way in the few minutes following a frustrating phone call with someone. Coincidentally, I was at my friend Eric Litmann's house who has a recording setup in his bedroom. I sat on his bed on a winter NYC night with a standard 58 mic up close to my face, and laid down the bulk of this song that night. We then went in and collaborated on the different textures... I tackled drums, arrangement, melodies and production. Eric played the synths and handled co-production. My intention with 'Water Me Down' was to create a playground in which to explore difficult feelings with confidence, triumph and foresight."
Vagabon previously announced a fall tour that includes headlining shows in New York, Los Angeles, London, and Europe in addition to supporting Angel Olsen on her headline tour.