How Floating Points made his unhinged new album Crush
UK beatsmith Sam Shepherd talks about his follow-up to Elaenia and the art of going it alone.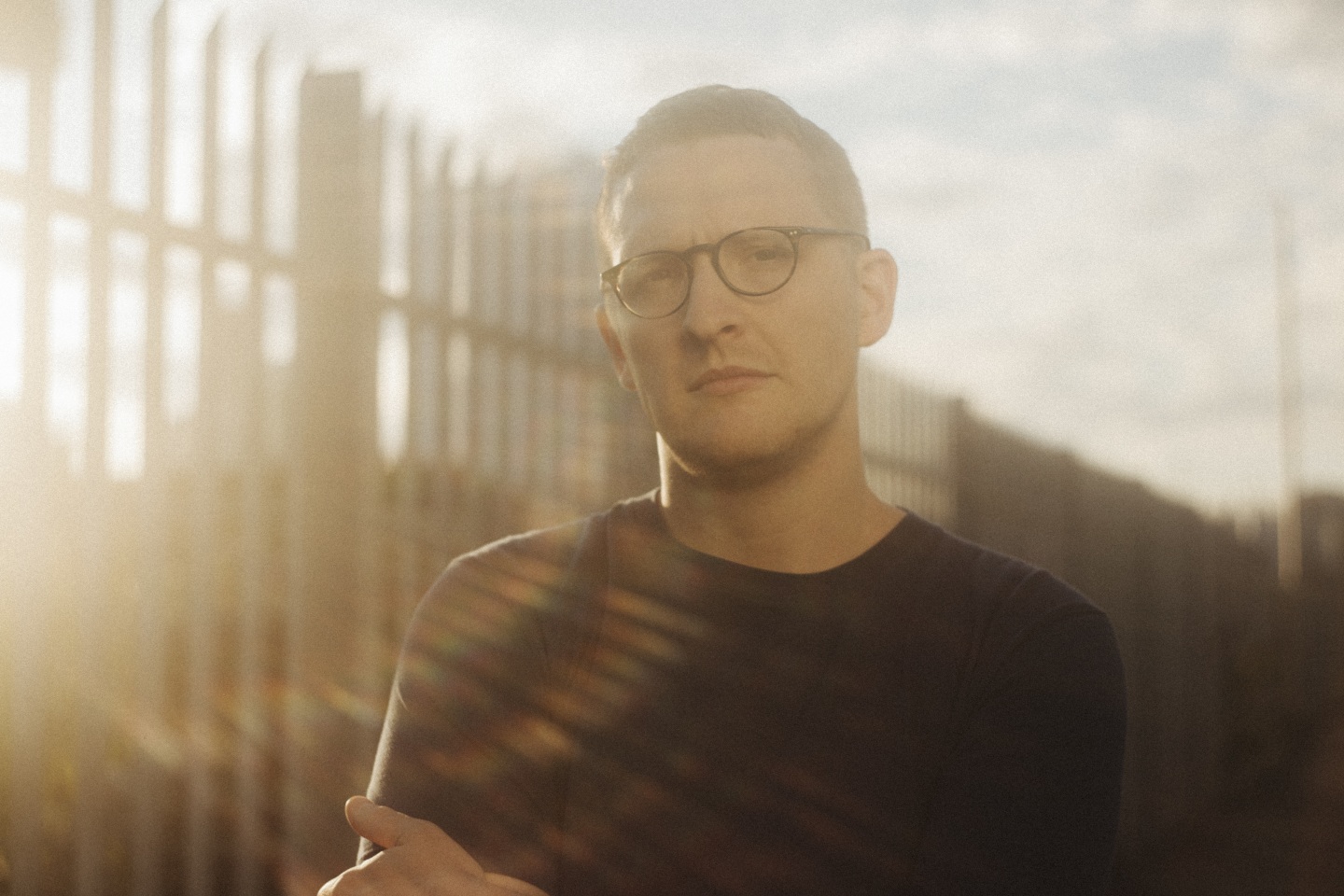 The UK is still reeling from an unprecedented heatwave, and Floating Points' Sam Shepherd is holed up in his London studio trying to stay cool amongst his gear. "It's never been like this," he tells me over Skype. "I'm reading David Wallace Wells' The Uninhabitable Earth, and the first sentence goes something like: 'It's worse, much worse than you can imagine.' It's punishing and relentless — very alarming."
Perhaps to escape the heat outside, Shepherd has been putting the finishing touches on the second Floating Points album, Crush, out October 18 via Ninja Tune. As to be expected for anyone who has followed his work from the jump, the new album represents an unexpected turn. At the feverish peak of late-'00s UK dubstep, Floating Points emerged with a string of singles that grabbed from breakbeat and boogie, and each subsequent release has gleefully pushed the boundaries further into outer space, culminating in his 2015 debut LP Elaenia. Anyone who caught his live shows from that time witnessed Floating Points as a full-on live band going deep into electronic jazz explorations, and on 2017's Reflections - Mojave Desert, the project mutated into a rock band jamming in the desert.
For those wishing that Shepherd might come back down to earth — or, at least the dancefloor — Crush fulfills the promise of his heady early work, with an re-invigorated sense of purpose. First single "LesAlpx" is a white-knuckle peak tune, boldly racing up towering peaks made from delirious drums and then soaring off into luminous ambient breakdowns — handily the biggest track he's ever dropped. And the rest of Crush is equally assured, as Shepherd toggles between abstraction and visceral release.
The process of making the album felt new to him as well. "When I finish a lot of my other tunes, I put it to rest, listen back in six months and go ennh," he said, shrugging his shoulders. "This is one of the first times I heard my music and personally been like 'I like this.'"

You just did an NTS show earlier today. You used to have a residency there.

I miss it so much. Today, I felt like I was on fire! I got so many new records from when I was in Japan last weekend and everything I played today was new shit. There's a feeling in the chat room there at NTS — they're really into it, talking and IDing tracks. It feels like part of a community, but there's a real-life aspect to it, too. I've met a few people in real life at the party. I get the feeling that people like the fact that I do these radio shows and were bummed because I stopped. I've just been putting my head down in the studio making this new record.

Do you listen to other music when you're in the studio?
I listen to a lot of music here. We have such a nice speaker setup — I got a sub recently. I made the album without a subwoofer, and the record had too much bass because I had everything turned up on the tape. So I finally bought a sub and it's way more fun making music. I literally sit on top of it underneath my bum. It's so punchy.

What were you listening to when making Crush?

For Elaenia, I had actual things I heard, like Talk Talk's Laughing Stock, that I wanted to do for that album. For so much of this record, the gear itself was inspiring. I was into modular synth stuff — a Buchla here, some Eurorack here which I don't really like, and this Rhodes Chroma, which is the most phenomenal synth. It's impossible to program, so I had my engineer create an iPad app that can control it. I did much less with drums, bass, and guitar on this album.
You had a sizable band for Elaenia. Do you have a better appreciation for what it's like to tour like that?

I always knew life was harder with a band, but it's ultimately more rewarding. With DJing, you just walk up — someone even picks you up at the airport! With bands, it's like, "You better be there in time for soundcheck at 5 a.m." It's fun and quite luxurious to just DJ, but the vibe of playing with a band — the camaraderie and joy of actually being a part of a musical experience — is much more edifying. It's a no-brainer to want to be in a band — a million times harder, but I much prefer it.

The solo live show solo is purely electronic now, but it's very lonely onstage, and very hard. There are so many moving parts that require tons of automation and fine-tuning to get there. You can't do that live — or, if I do, it'll be really rubbish when production becomes critical to the music. I'm figuring that out right now. If I just did playback, it wouldn't be fun. It's boring as hell for me to just stand there and hit play. How embarrassing is that?
When did the album start coming together?

As soon as Floating Points went off the last tour, I went out on tour with the xx — they asked me to warm-up for a half-hour. In the back of my head, I thought I'd just go out on stage and do some nice arpeggios for 20,000 kids before the xx went on to set the mood. But instead I wound up making some of the most obtuse, strange, difficult music of my life. I'd listen back and be like, "What the hell was I doing?" Every night it'd be more chaotic.

What was it like transferring that live energy into a studio setting?

Every time you add something to your setup, that whole rig becomes your new instrument. Every component here is talking to each other. What I do on one side will affect everything else. This modular stuff can get so complicated, you just have to become fluent with it. It's a mistake to just set it up and try to jam — you have to know it inside-out. A lot of the percussive tracks on the new record happened rapidly. "Apoptose" is just a bubbling beat of a Buchla going along, and underneath it I'm playing a simple melody on the Chroma — that's all that happens. I like listening to it, but it's really simple. It took as long to write the tune as it was to listen to it.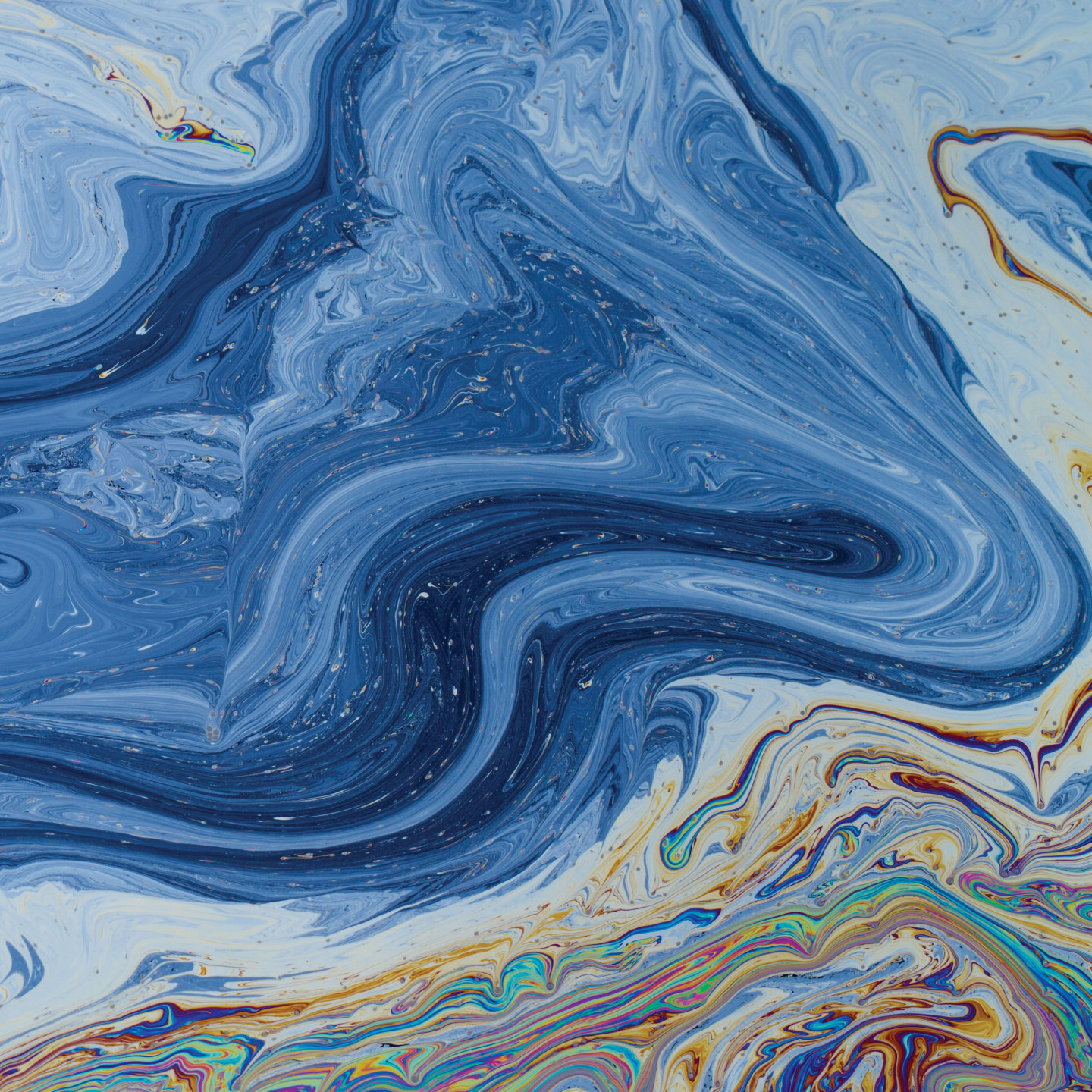 Was your original intention to make a record with the band or to go off on your own?

I thought that while I was making this music, I'd also be recording with the band a lot. We've been hanging out and making music, so maybe in a few years time it will see the light of day. We really miss playing together. It was fun going to places like Boise, Idaho and Cheyenne, Wyoming to do something joyous with an audience.

Eleania took five years to make. Was there a point where you thought the new album's creation was going too well?

I definitely didn't think I'd finished it. I spent two months listening back to it like I hadn't made it, it was so new to me. I listen to a lot of my stuff and I'm like, "I don't need to hear this again, I produced it to death," etc. But this time I was like, "I really like this!" It felt so alien to me, like it wasn't even from me or my studio. It made me enjoy it in a visceral sense, but it made it a bit harder to accept it. It didn't feel real.
Do you feel that it hearkens back to your earliest dance records?

It's a little less organized than the garage-y tracks I made at the very beginning. This is me being more unhinged and rough.

Did playing with the band help you to let go of micro-managing?

The way I made the record was much more performative and less concerned about capturing everything in extreme fidelity. It's strange, being in a high-end studio and then just recording it haphazardly. All I do is press that button on a disk recorder, and it records whatever is happening. Hopefully, the live show would replicate that unhinged feeling. The album took me five weeks to make, but the live show will run an hour and a half, so I have to condense it. That's the problem at the moment — but it's not a bad problem to have.