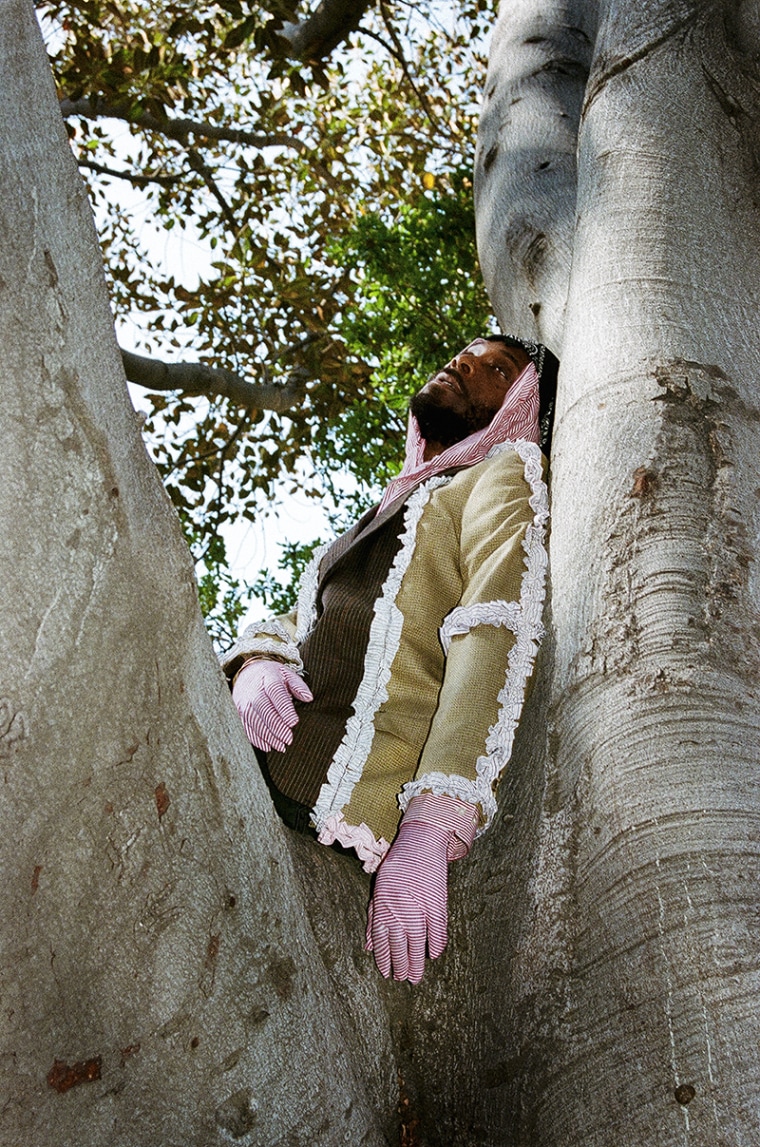 For the past couple of months, JPEGMAFIA has been alluding to some sort of massive "disappointment." Earlier this month, those cryptic teases culminated with the first single from his new album, the hazy blitz of "Jesus Forgive Me, I Am a Thot." Today, he's announcing that the album, All My Heroes Are Cornballs, is due out on September 13.
Though we still have to wait a couple weeks to hear the project in its entirety, Peggy's already played the LP for a handful of his friends — including James Blake, Flume, Kenny Beats, Injury Reserve, DJ Dahi, Channel Tres, and Jeff Tweedy. They've all got strong opinions on it. Check out the trailer for All My Heroes Are Cornballs, and peep Peggy's forthcoming tour schedule (including a newly announced album release party with the Boiler Room in Baltimore), below.
All My Heroes Are Cornballs is out September 13th via EQT Recordings.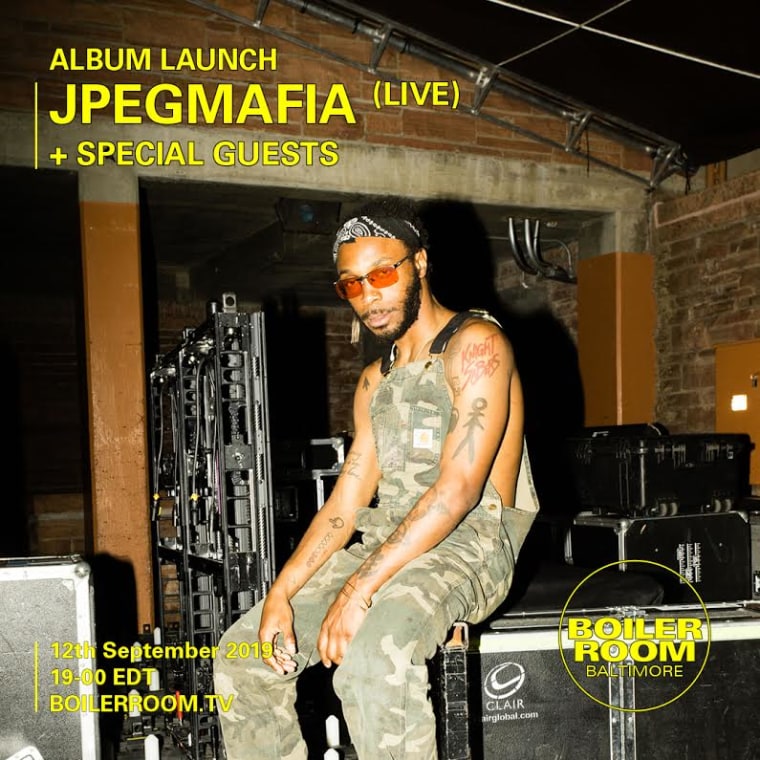 'JPEGMAFIA TYPE TOUR' DATES:
Oct 14 - Scottsdale, AZ - Pubrock
Oct 15 - Los Angeles, CA - Teregram
Oct 16 - Oakland, CA - The New Parish
Oct 18 - Portland, OR - Hawthorne Theater
Oct 19 - Vancouver, BC - Fortune Sound Club
Oct 20 - Seattle, WA - Neumos
Oct 24 - Denver, CO - Bluebird Theater
Oct 25 - Omaha, NE - The Waiting Room
Oct 26 - Minneapolis, MN - 7th Street Entry
Oct 29 - Chicago, IL - Bottom Lounge
Oct 30 - Detroit, MI - The Pike Room
Oct 31 - Toronto, ON - Adelaide Hall
Nov 02 - San Diego, CA - Dia De Los Deftones
Nov 04 - Boston, MA - The Sinclair
Nov 05 - Philadelphia, PA - First Unitarian Church
Nov 08 - Brooklyn, NY - Music Hall of Williamsburg
Nov 09 - Baltimore, MD - Otto Bar
Nov 11 - Baltimore, MD - Otto Bar