The brilliant pop anarchy of 100 gecs
Dylan Brady and Laura Les are breaking down pop music constructs and building them back up in their own warped vision.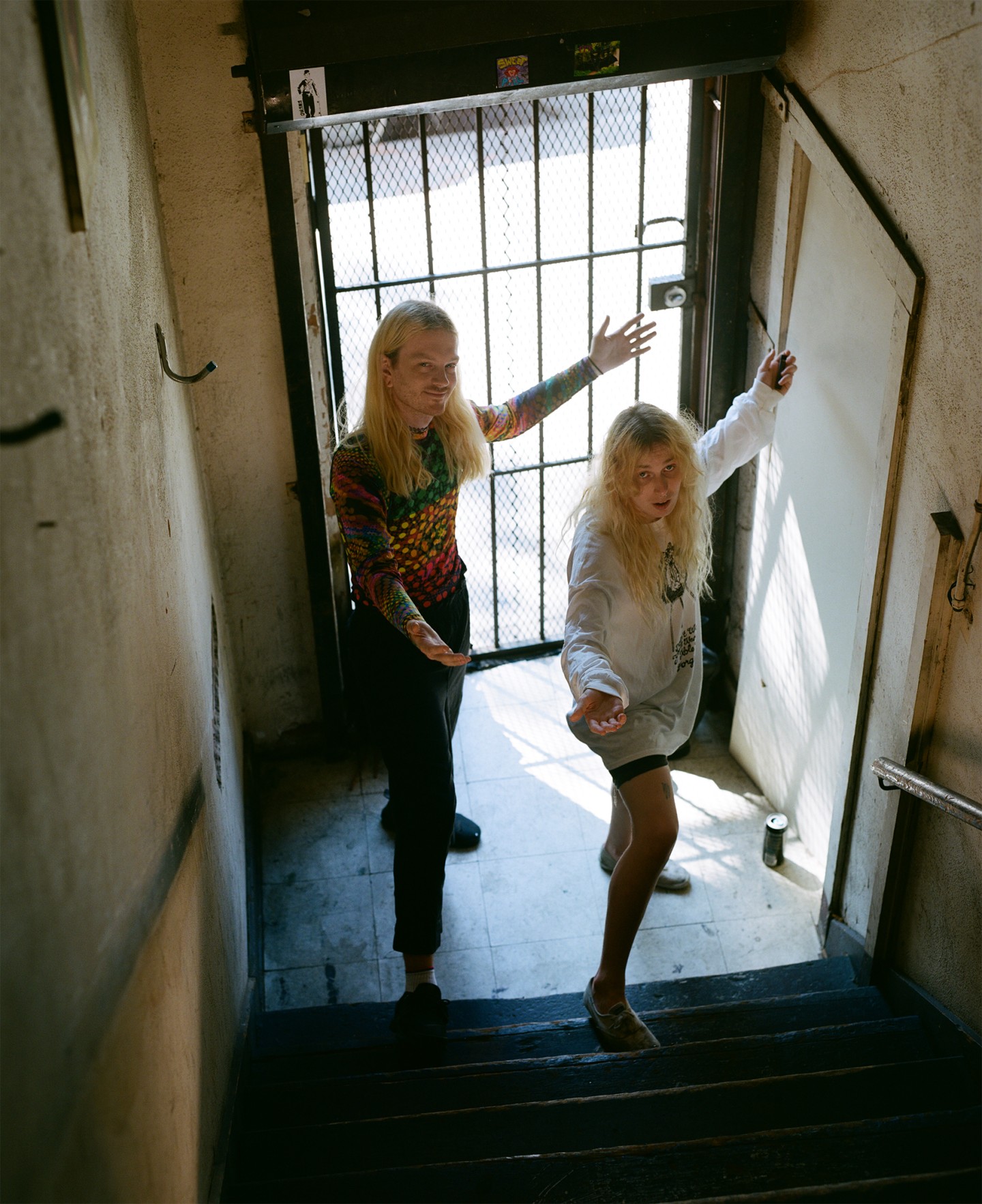 On the cover of their debut album, 1000 gecs, Laura Les and Dylan Brady stand facing a pine tree, their heads leaned into the branches and their backs to the camera. On Google Maps, that tree is now categorized as a historical landmark in Des Plaines, Illinois, after a fan discovered its exact coordinates. There is even a petition on change.org to make that tree the eighth wonder of the world, and plastered all across Twitter are memes and recreations of the distinctive cover art, with some fans taking pictures with the actual tree, others finding their own tree to stand in front of, and even one fan creating her own diorama rendition of the scene.
This fervent fan base is best attributed to the idiosyncratic sound of Laura and Dylan's dual project, 100 gecs. Somehow, blown out bass drums, nightcored vocals, trance arpeggios, internet trends, and cartoonish soundtracks all have a fitting home on their debut album. Their track, "800db cloud," begins as an abrasive electronic song about weed and ends with a brutal grindcore breakdown. Their distorted and poppy lead single, "money machine," opens up with a taunting, copypasta-like monologue from Laura: "Hey, you lil' piss baby / You think you're so fucking cool? Huh?" It can be written off as a meme, or ironic — but the duo both insist that it is "anything but." Instead, 100 gecs are effectively stripping away the majority of musical conventions as they combine their favorite elements from their beloved genres, and the result is one invigoratingly anarchic record.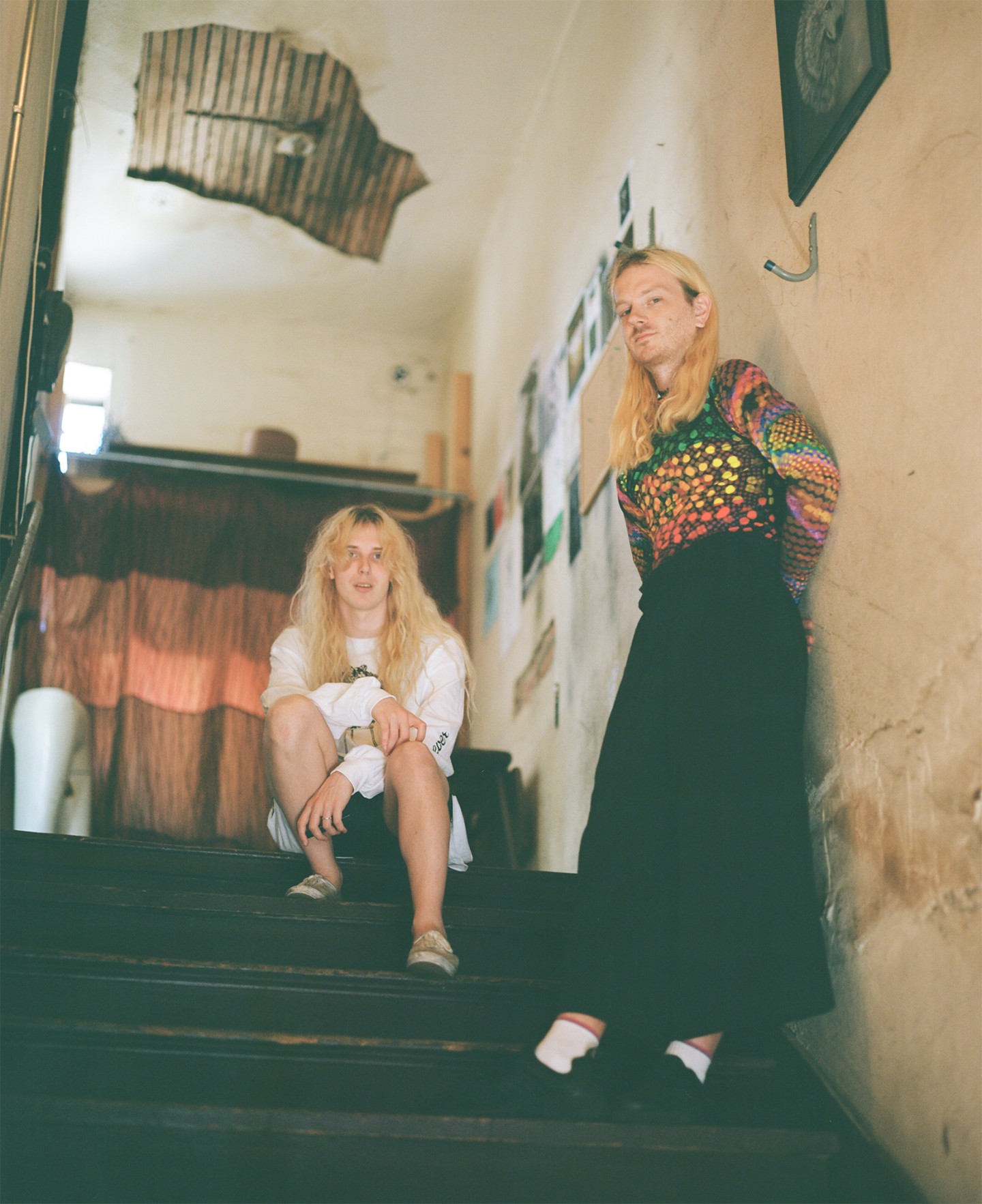 As Dylan strums an electric guitar in his compact Downtown LA studio, a colorful painting entitled "Music" hangs above his head. Laura sits beside him on a blue couch, nestled into a corner of the room opposite a giant, wall-sized rainbow heart. Scattered across the space are various instruments: guitars, keyboards, amps, maracas. As we go over the different categories critics are attempting to put 100 gecs in — PC music, bubblegum bass, deconstructed club — the strumming eventually stops. "To be honest, the whole idea of labeling genres is not super important to us," Laura explains; Dylan shakes his head in agreement. They both cite John Zorn, Cannibal Corpse, YouTube, and "nightcore as a concept" as some of their main influences. "It's like a best of music compilation," Dylan shares of 1000 gecs. "We're both just fans of music, so that's just what we put on it," Laura affirms.
Even though 100 gecs ostensibly came out of nowhere, both Dylan and Laura have been working together for years. Each grew up in rivaling towns on the sprawling outskirts of St. Louis, Missouri. "It was all very normal suburban-type shit," Dylan says. "Neighbors, dogs, high school, football team — all of that." The two first met in 2012 at a mutual friend's house, where Dylan was playing songs he had just recently made. "I was so intimidated by how good he was," Laura remembers of their first encounter. "I immediately left and worked on music as soon as I got home." Around this time, Dylan had a "punk band via a laptop" side project, which he wanted Laura to get involved with. But before they could start, Laura left to go to college in Chicago, so the two stayed in touch while she was earning a degree in acoustic engineering.
Eventually, Dylan came to stay with Laura in the winter of 2015, where they worked on their first self-titled EP, 100 gecs. "We just wanted to do something together," Laura says. "We had no idea what it was going to sound like." Dylan adds: "We just looked at it as a one-off." For a time, they both continued to work on their solo releases while also producing for others. As Osno1, Laura collaborated with Night Lovell, Lil West, Umru, and more. Dylan's production credits include Bones, The Neighbourhood, Lil Aaron, and Charli XCX. But producing for other musicians can be constraining. "Artists already have their own style, so I have to fit into their world and bring something of mine into it," Dylan says. "Yet that's not the case with 100 gecs." Laura concurs, "It's sick being able to do everything we want to do with each other. There was never a point where we were like, 'This is too crazy, I don't think we can do this.'"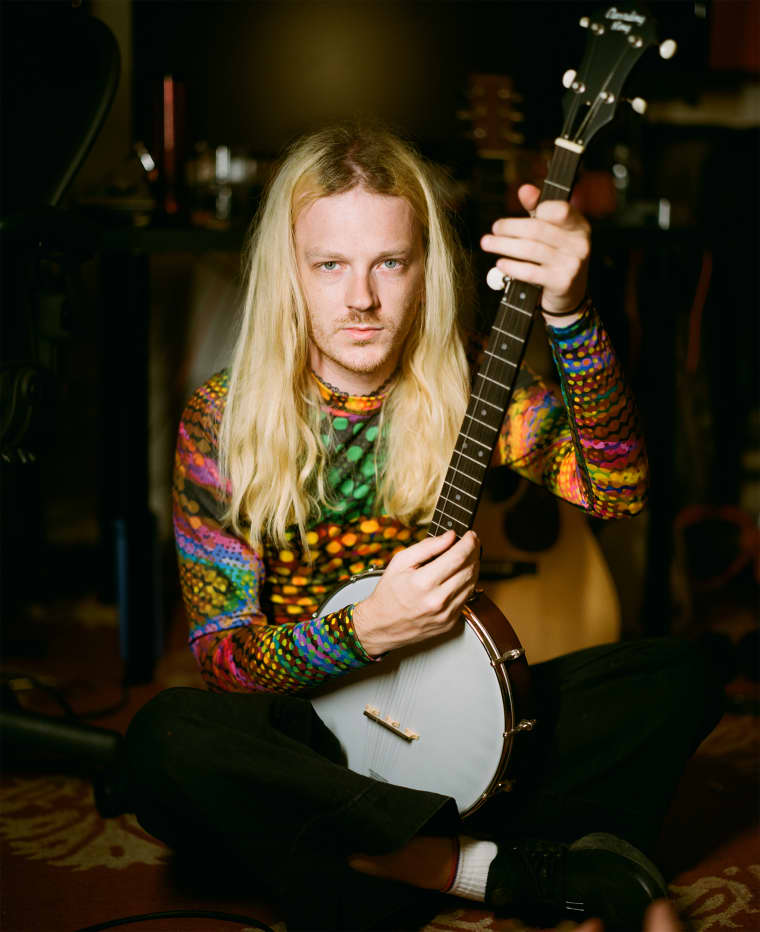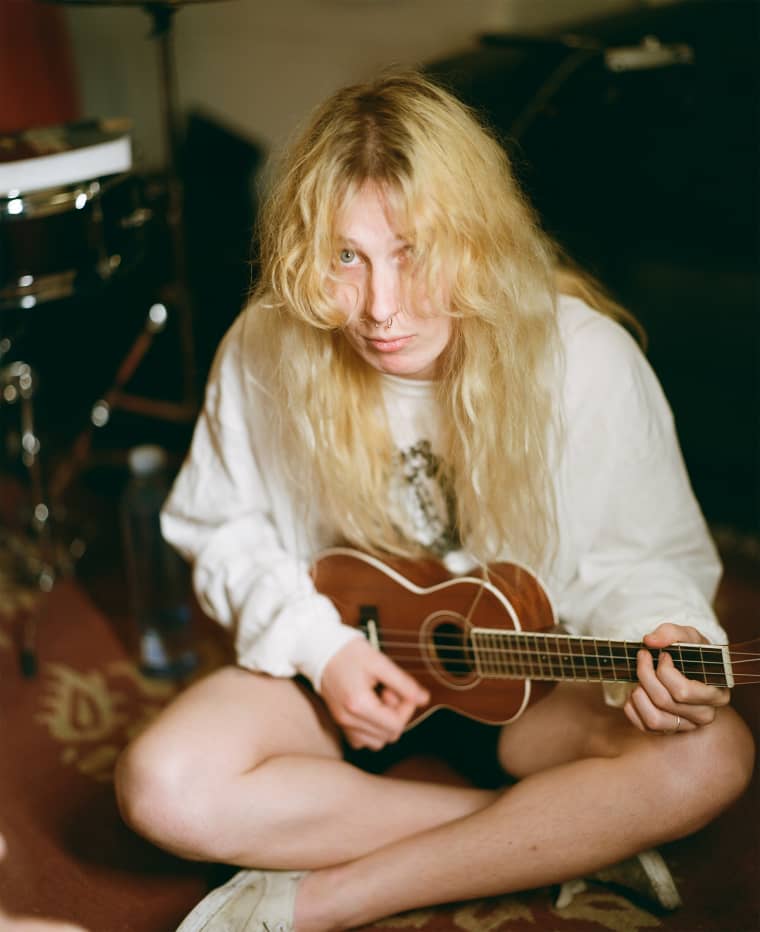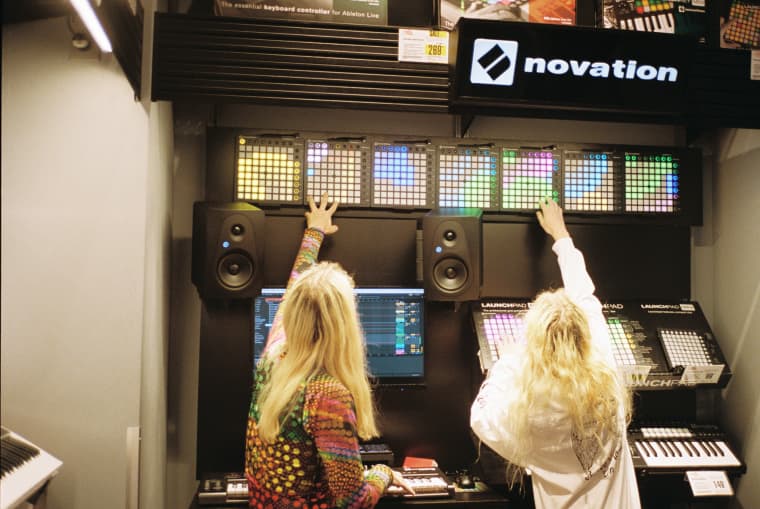 Earlier this year, the duo made the decision to release a second record together. Both using Logic Pro X, they each sent drafts upon drafts back and forth to one another easily, working on and expanding new ideas. In fact, with Dylan being in Los Angeles and Laura in Chicago, the two worked remotely for the majority of the album that became 1000 gecs. The distance didn't seem to affect either party, however. "We both have really similar tastes, so it's like working with a second version of yourself," Laura grins as she points to a smiling Dylan, "Except this second version of myself is really fucking good at music."
Laura admits, "We both thought 1000 gecs would be a really good project that was maybe slept on." They both laugh, "It was not slept on at all." After a fan account Tweeted, "What if we accidentally got 1000 gecs to trend on Twitter by Tweeting #1000gecs on Wednesday the 19th at 6pm PST," the hashtag did in fact trend in the United States. "It honestly all feels like a dream," Laura describes of the album's reception, "I still work at my full time job in a restaurant, so I'll be standing next to the oven checking my phone, and something will happen like 'Oh, the Needle Drop reviewed your album.'" Both Dylan and Laura say that 100 gecs is what the two are focusing on for the immediate future. "I like this album so much I don't want to do anything else," Dylan shares, "I want to do 10,000 gecs, then 100,000, then 1,000,000."