Lucky Daye chooses love in the face of life's bullshit
After a few false starts, the New Orleans singer is finally making his mark, one cosmic ballad at a time.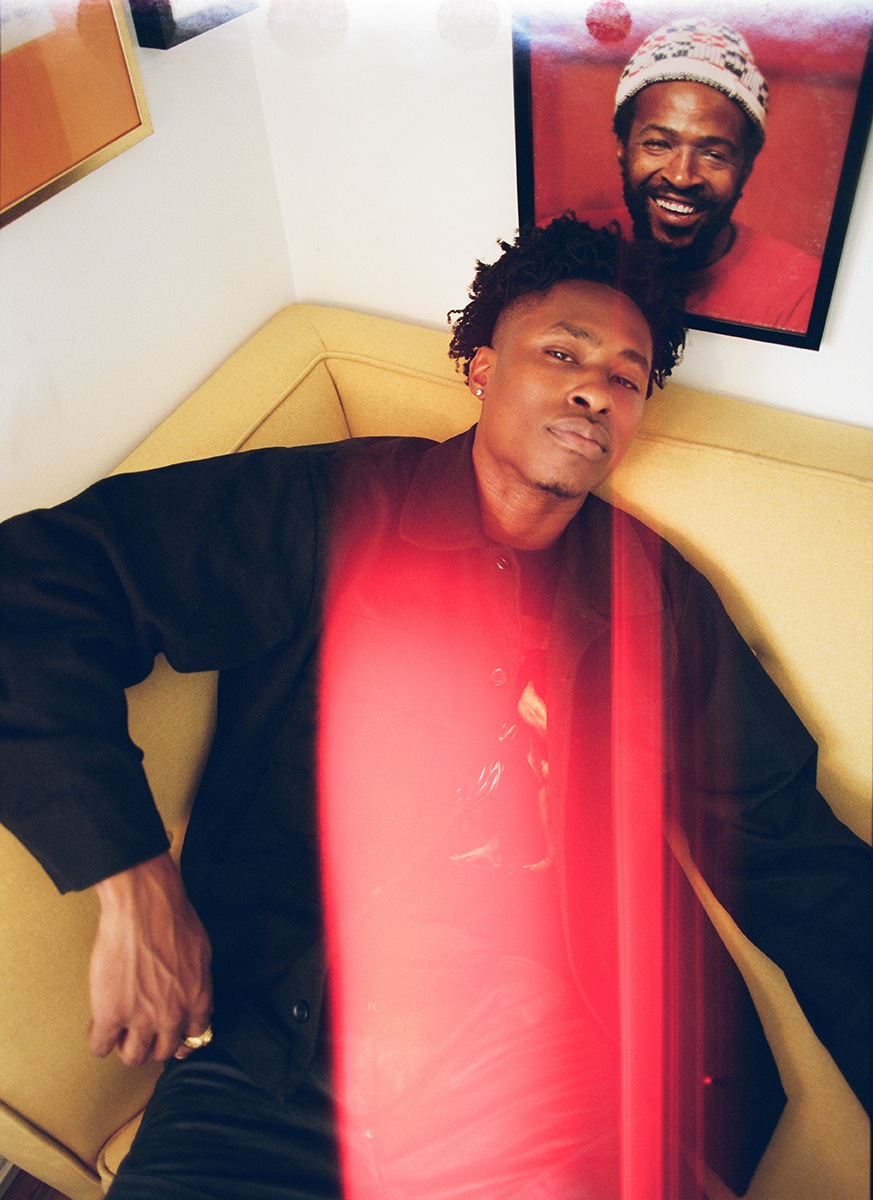 Lucky Daye's music obsession starts with a rooster cry. It's the first sound on The Gap Band's 1982 hit "Early In The Morning," where Charlie Wilson mourns an ended romance before resolutely shouting on the hook. "I just remember waking up and running to the room: Straight-up out of bed, early, early in the morning. [The lyric] was, 'Gotta get up early in the morning,'" Lucky says, recalling sneaking into his dad's record collection. "That was the first song I remember hearing ever. After that it was over."
Lucky listening to Wilson's lovesickness or Prince's wild runs from baritone to falsetto on personal favorite "The Beautiful Ones" were each acts of theft in a New Orleans household that had banned secular music. For the first few years of his life, the artist born David Debrandon Brown, his mom, and much of his family were members of a Christian church that banned most forms of outside entertainment and influence, condemning them as sinful. The rules included daily minutiae; infractions as minor as not finishing a plate of food were met with beatings. Thus, he'd spend those days singing church hymns as his love for classic R&B was forced into being a secret passion.
These days, as he's prepping his first headlining tour after dropping his luscious debut album Painted, he still cites those songs he sat with in that room as his biggest influences. Truth be told, you don't have to look that hard to find a singer who'd name Prince as an idol — he's Prince. What's rare, though, is a singer who transmute that DNA with Lucky's grasp of emotional fidelity. It's in the push-and-pull of "Real Games," an ambitious mid-album cut that finds new dimensions in that lovelorn trope. The verse's terse progression — the chase — gives way to a hook where he sulks, "I saw something real, fuck what you saw," over psychedelic cascading notes. His work isn't all homage; his inspirations are tools that make his ruminations on romantic interaction cosmic.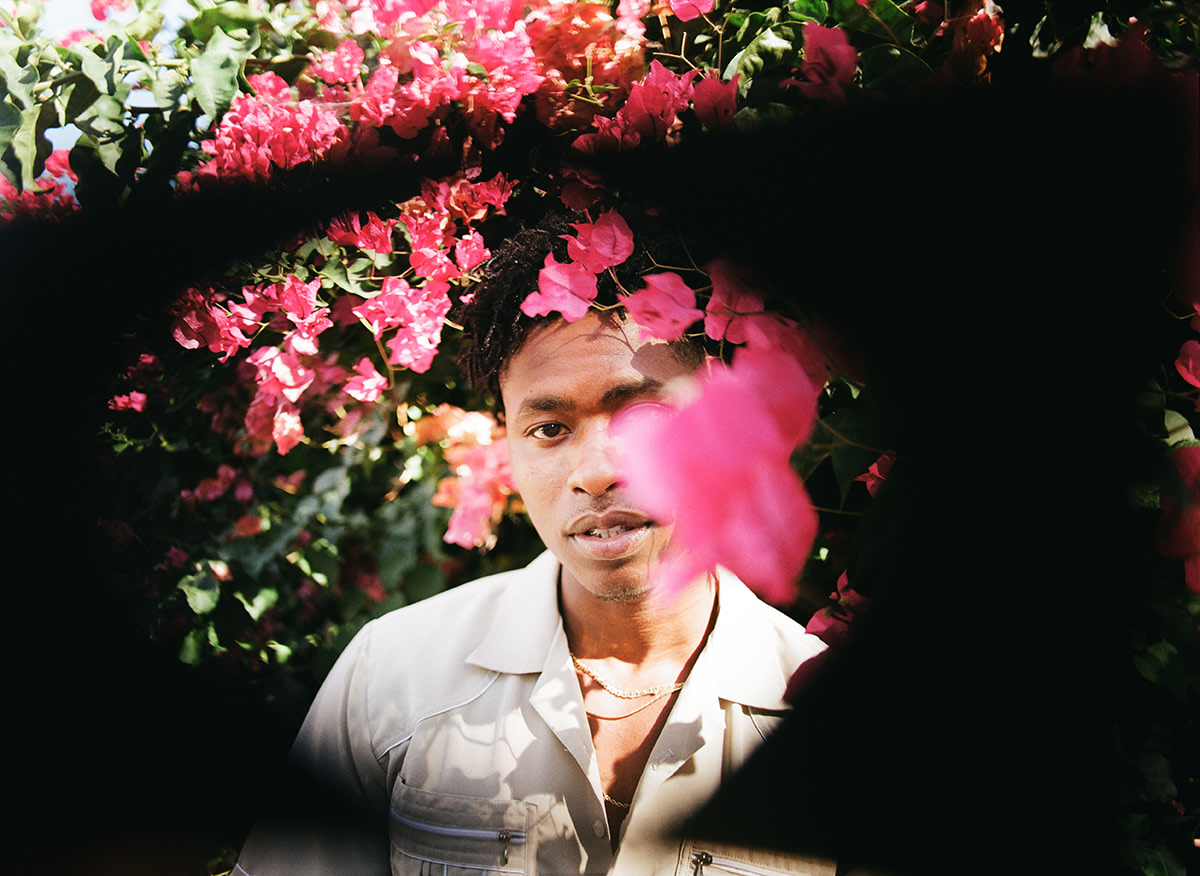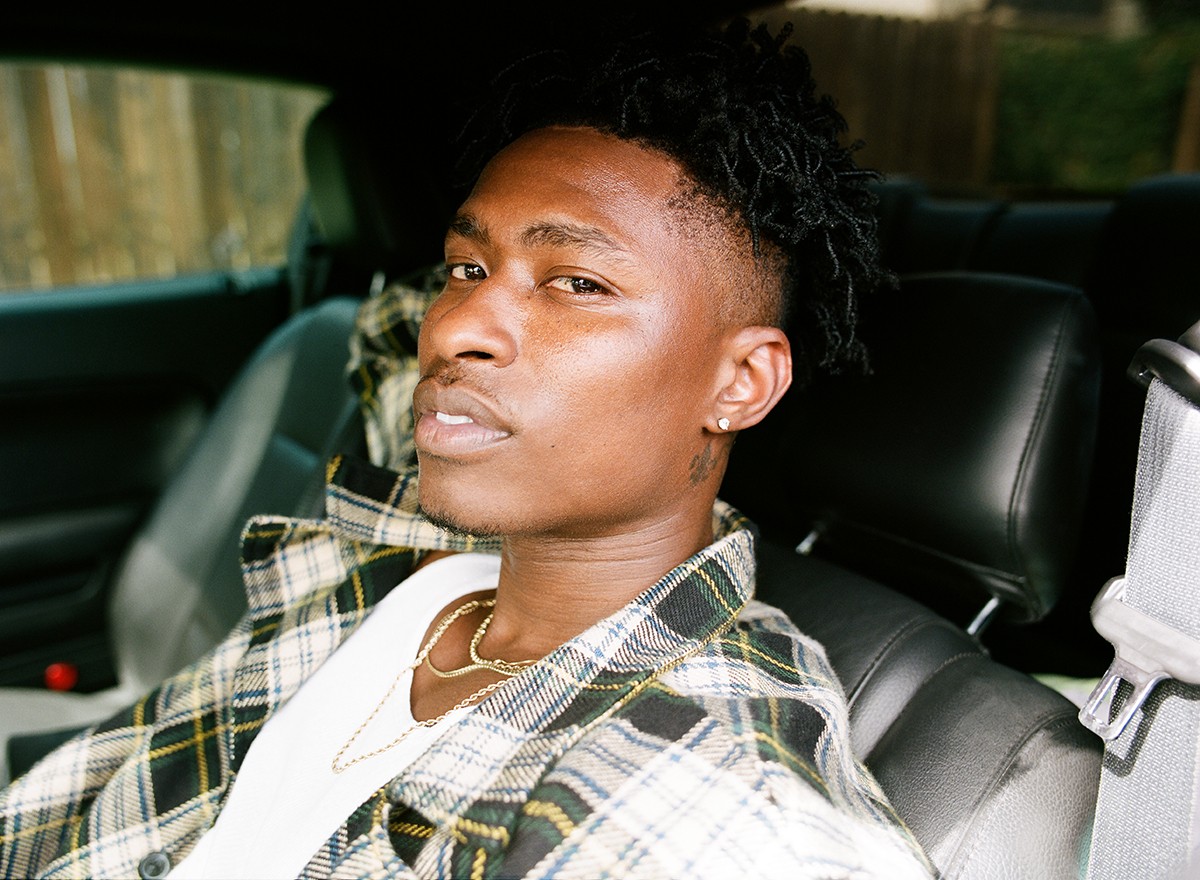 Lucky's curiosity outside of the church's walls led him to a major label contract under RCA's Keep Cool, a label founded by Tunji Balogun, whose resumé includes signing vocally similar peer Bryson Tiller to RCA. His mother remained devout in seeking religious fulfillment in Texas when their family left New Orleans and the cult. Lucky believed his life's path wasn't in singing toward the pews, and he declared as much during a Sunday service. "The Devil said, 'God told me that this is not my path and he has a bigger purpose for me," he told the attendees. "I'm not supposed to be here singing.'" His family, including his mother, stopped talking to him.
The sting of familial isolation also catapulted him to focus on his music career with moves to Atlanta and Los Angeles. He'd find some success co-writing songs for a still-in-his-prime Ne-Yo, Ella Mai, Trey Songz, and Mary J. Blige ("The first few days, I can't even say I did anything but sat there and respond to everything she said. And then try to catch a joke. That was it."). But the big name collaborations didn't quite translate into the momentum he needed to spark his own solo career. By 2017, he felt like he'd hit a wall professionally, leaving him burnt and "ready to go back home and not talk to nobody."
Lucky's ambitions had shifted: The sessions for Painted, his debut, weren't as much of an argument for his star power as it was personal wish fulfillment.
"I needed to get this album done and get it out of my system and let me know if this is my purpose or if I've just been wasting my time," Lucky says. "I was scared because I didn't know the ending, but it turned out to be something good."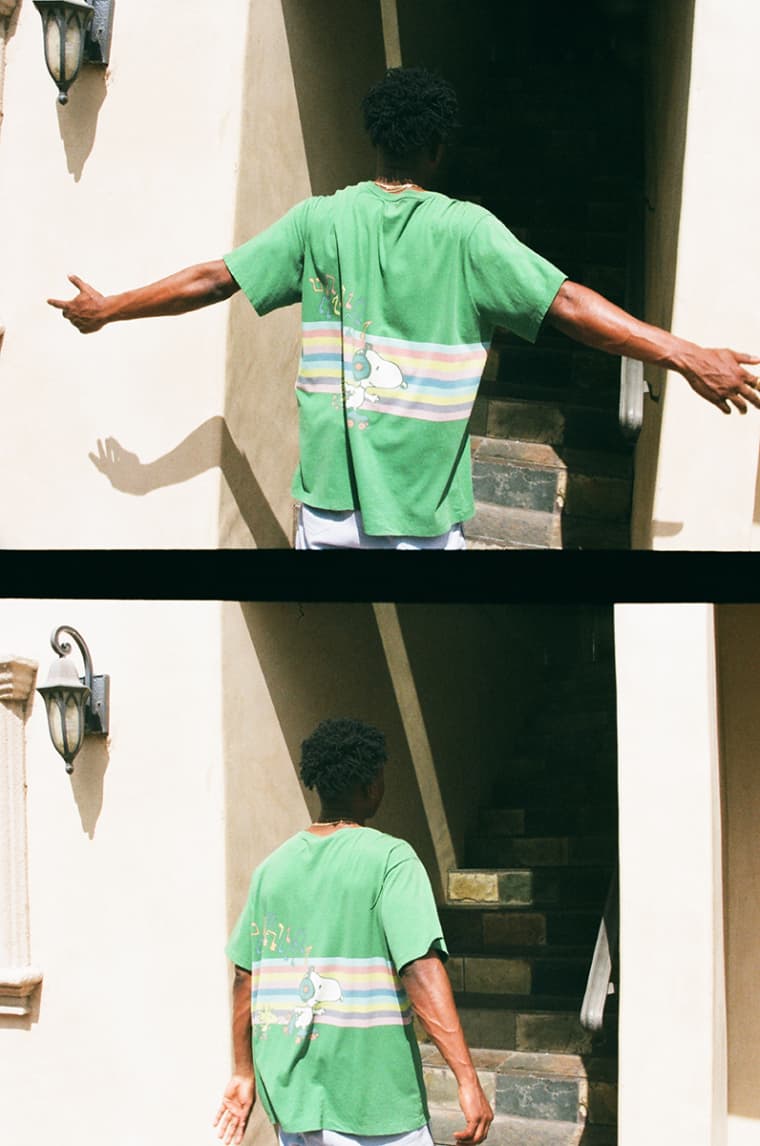 Painted's birth was surrounded by personal lonesomeness and loathing, yet the 12 tracks don't emanate any of the frostiness that's become commonplace with some of his peers; there's barely an ounce of cynicism here. "Roll Some Mo" — his signature song — flips the implied poverty of half a pay stub and the banality of joint smoking into a genuine bonding experience. Album closer "Love You Too Much" centers on another unfulfilled love that sends Lucky down an eight-minute spiral of mellifluous croons. He fights to love anyways: "I wish I could cater to you, you know."
In conversation, Lucky speaks about love in imprecise terms, but stresses that he believes whatever he thinks love is in earnest. Even when he speaks about Painted producer Dernst "D'Mile" Emile II — a producer he reconnected with in L.A. after first linking up in Atlanta — he doesn't point out the dulcet clean guitar strums on "Roll Some Mo," but the mercurial passion they share behind those notes.
Lucky says that he and his family have been on speaking terms since Painted dropped, though he expresses slight frustration about how the conversations focus on the music instead of their deep-seated issues. But the music that's been a point of contention has at least brought them back to the table. "However way it gotta happen," he puts it in a satisfied exhale.
Lucky is someone who's experienced the corrosiveness of an oppressive church and the music industry firsthand, but, as Painted shows, he's optimistic in a way that feels inaccurate to say it's been hard fought. He hints that it's simply a natural disposition.
"I consider myself an old soul, a forever soul, an infinite soul, a soul that ain't ever gonna die," he says. "I feed my soul to love, man. It can't die."