Squash's family-first mentality makes him dancehall's hottest artist
The Montego Bay-raised artist pushes rural Jamaica to the forefront of dancehall.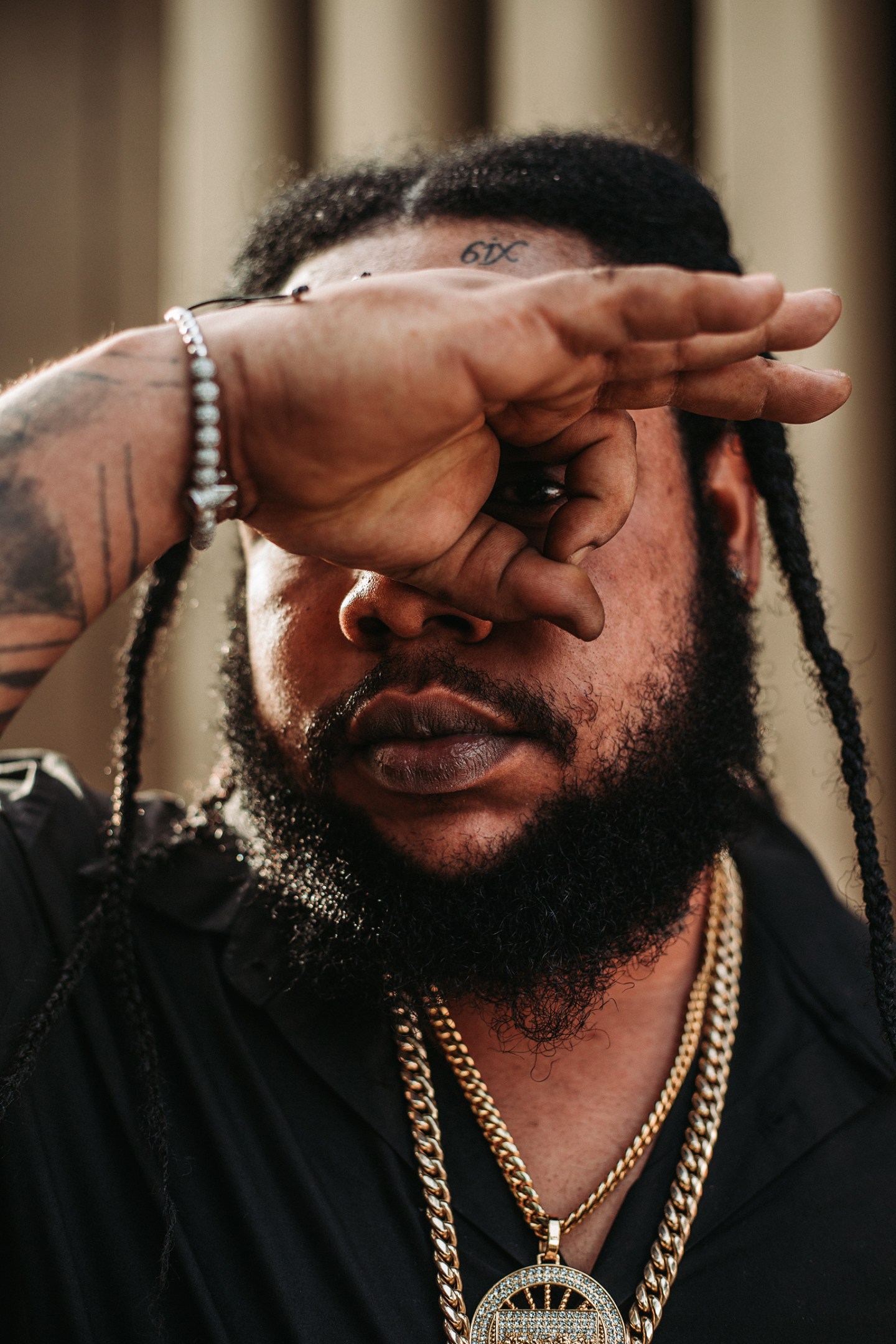 In early August of 2018, Squash, born Andrae Whittaker, was detained by the Jamaica Constabulary Force during a state of emergency sweep in Montego Bay, due to a rise in crime and violence. Without a formal charge or clear reason as to why he was picked up, the 28-year-old spent five months at the Freeport Police Station in MoBay. But during this difficult time of incarceration, his songs "Mek It Shake" and "6ix Boss" started to spread in the streets like a mad virus. He was finally freed in January, and since then, the aptly dubbed 6ix Boss has made a beeline straight to the top of the dancehall food chain. "It's not something that I planned y'know," he says of his rise when we speak over the phone in late July. "Growing up, I always liked to sing at home in my bathroom. It was just natural."
Squash grew up in Salt Spring, a community just outside the city of MoBay, with his mother, father, and five brothers. He spent many of his younger days in the city playing football with friends and would occasionally tag along to a recording studio after games. "One day it just so happened that I was there with them and I gave them some lyrics, even while I wasn't an official artist," he says, not able to recall the specific year. "From there I started to record, though I didn't start doin' it official until about 2013. But it's a natural gift from the Most High." This gift shines through even on Squash's earlier, less polished songs like 2015's "Try (Chip Chop)" and "Kill Dem Anytime," which showcase his knack for slinging deep rural patois phrases over drum-heavy dancehall riddims with hip-hop attitude. These were well known songs in the underground scene, but the swell in notoriety didn't start for Squash until his detainment — when his new, more polished string of records like "6ix Boss" began to spread into Kingston's music sphere, fueled by the mystique surrounding him.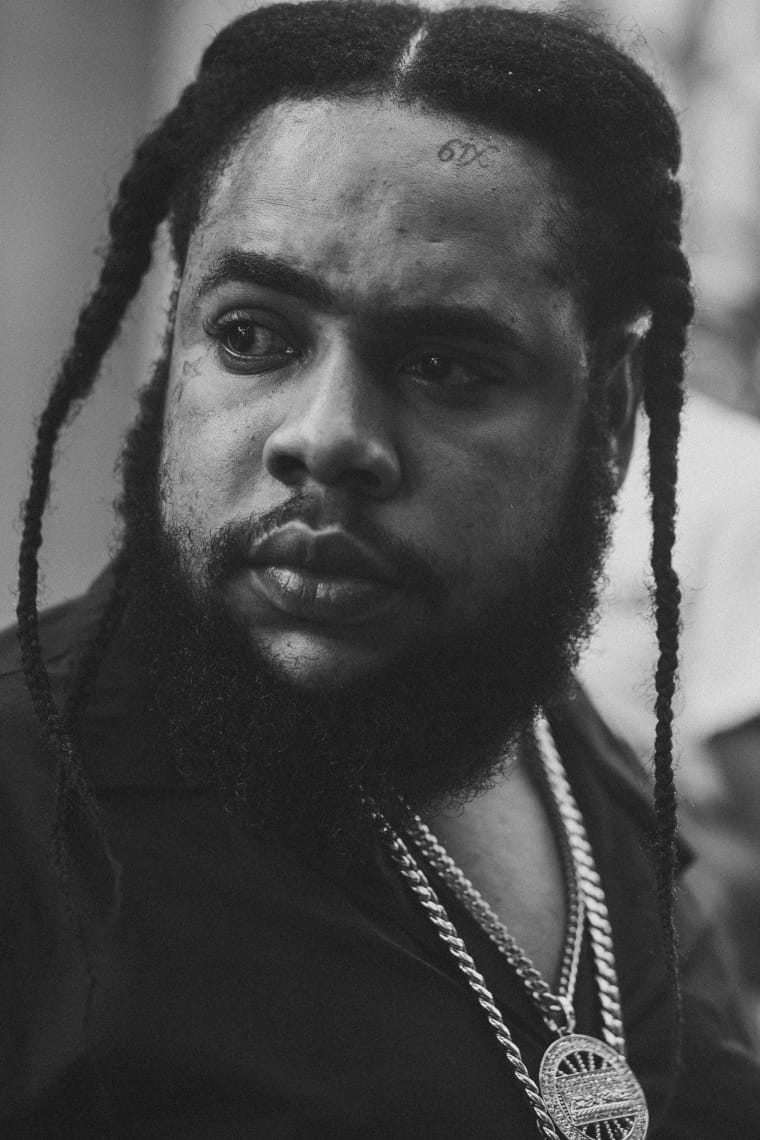 Squash's burly build, long plaited hair, and mass of tattoos — particularly the "6ix" on the top right of his forehead — make him easily recognizable. His flow is a mixture of catchy, witty lyricism woven with melodic singing which is occasionally distorted into the high-pitched, feel-good signature that makes songs like "Money Fever" slap so hard. Pivotal lines like, "Mi catch a money fever / Mi girlfriend a diva / Big Benz park up a no tida / 6ix out here we a lead out," hit with equal force in the middle of a flex, a workout, or on your second drink at the party. This wide-ranging appeal is largely responsible for his success. "I just always wanna be different from every artist in Jamaica and the world, so mi mix my music," he says. "You will get a little trap, a little rap, a little singing. That's the reasons why I say trap dancehall, versatile."
What's also helping the MoBay native's meteoric rise is his position as the head honcho of a new viral movement emerging in western Jamaica, cleverly distilled into three elusive but powerful words: "6ix is real." That catchphrase, which fans regularly use all over social media, has become the trademark of the 6ix collective. The group's roster includes the 6ix Boss himself, charismatic leader of the youth Daddy1, the hustler Bobby 6ix, and Chronic Law, who stepped up as a star in his own right during Squash's detainment. There's also a host of producers and DJs under the umbrella. Talk of the 6ix escalated to critical levels in the last quarter of 2018, due to their mysterious profiles and music gaining momentum on the streets not seen since the Vybz Kartel-led Gaza era. It also doesn't hurt that Kartel has publicly supported Squash and collaborated with him on songs like "Beat Dem Bad" and "Can't Be the Same." Squash achieved all of this by releasing only singles, compared to his contemporaries who have bodies of music driving their growth.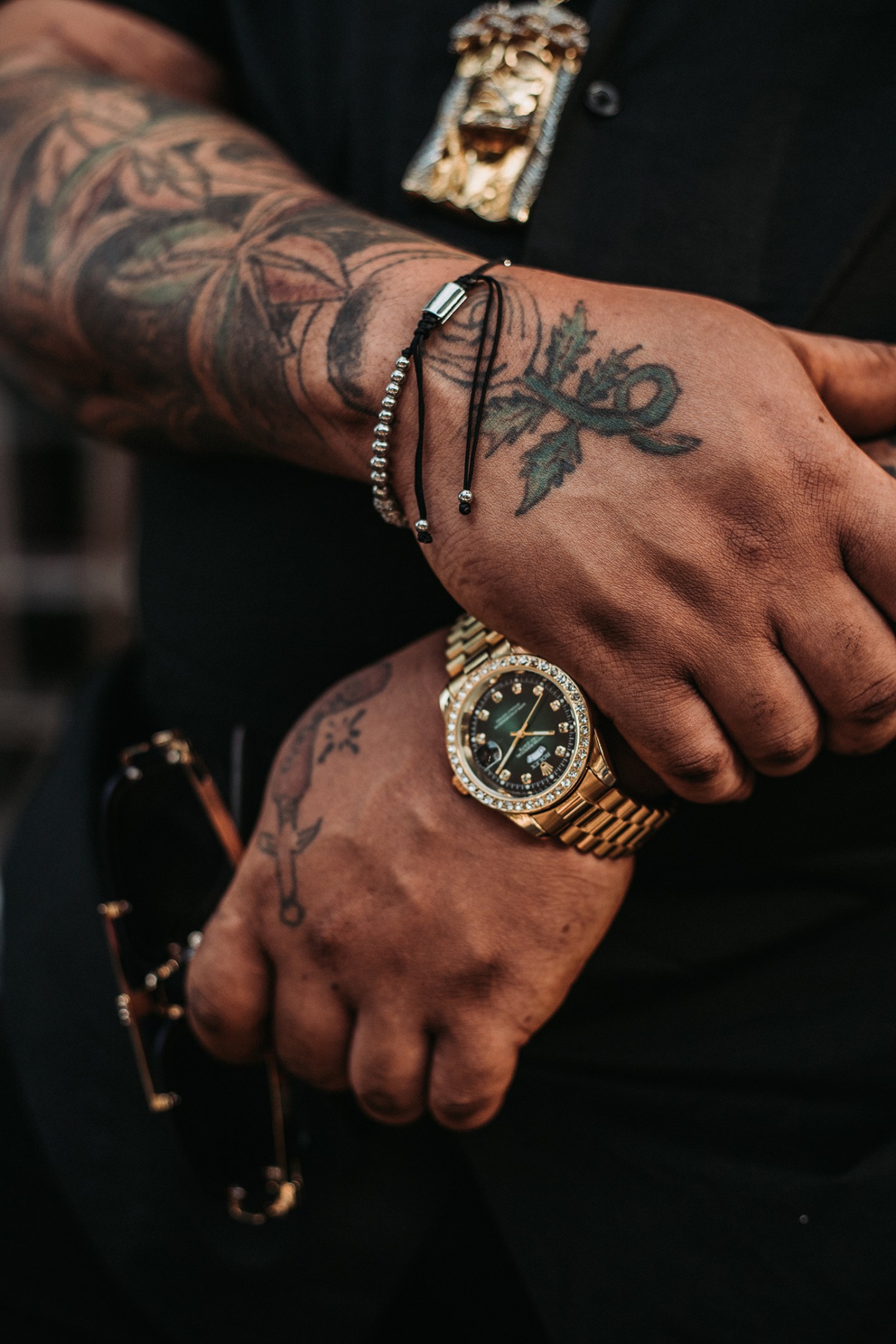 "The 6ix come with a whole package y'know," he explains. "6ix is loyalty. It's love. It's a team, a movement. We come from MoBay, we call some places in MoBay 6ix, and many places in Kingston we call 6ix too. We have a lot of fan bases all over the world and dem a 6ix." As confusing as this all seems, Squash's voice is firmly assured in his breakdown.
Ambiguity aside, the 6ix Boss and his collective's ascension suggests a potential shift in the landscape of Jamaican music. Throughout history, some of the most creative, unique, and celebrated acts have come from the rural regions of the island (Charly Blacks, Protoje, Tanya Stephens, Popcaan). Yet these areas remain undeveloped in contrast to hubs like Kingston and St. Andrew. But now, the long-suppressed development of music from rural Jamaica is washing over the island like a tidal wave thanks to the strong man from The Second City. And now that he's began to conquer home without even having an official project out, Squash's eyes are set on the outside world.
"The reason why I approach music this way is because in Jamaica, doing dancehall music — you know how the Jamaica ting go already," he pauses. "Music don't really sell out, so I always wanted to do the crossover for a bigger platform in the whole wide world. Especially in the U.S., the U.K., and all over Europe. So yuh done know what mi haffi do: a different type of ting."