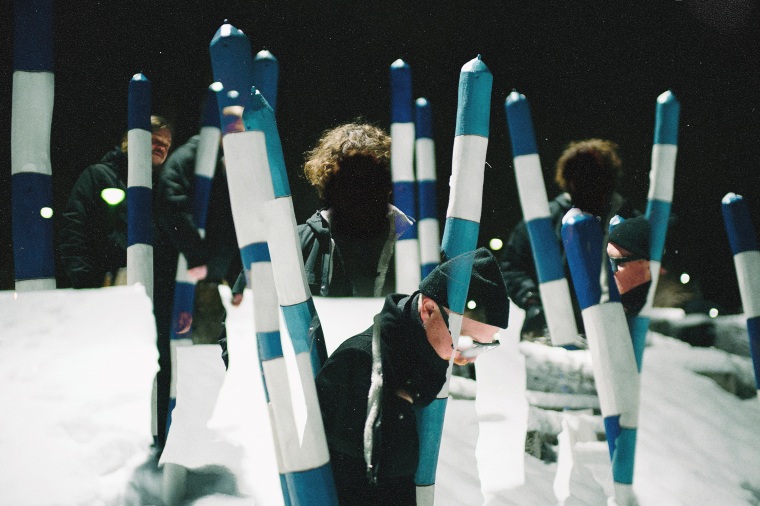 This Is Not The End by Norway's Spielbergs is one of the year's most triumphant rock albums. Their urgent and cathartic power pop is crunchy in all the right places and cut through with lead singer Mads Baklien's winningly earnest vocals. The good news for those who have rinsed the album since it dropped in February is that Spielbergs are prepping a new EP featuring fresh material and some leftover tracks from the This Is Not The End.
Running All The Way Home is out on October 25 via By The Time It Gets Dark Records and is preceded by the title track, which is streaming below. The new song builds on Spielbergs' powerful dynamic, clattering through emotions and sweating it all out in a fit of pure emotion. It's a bracing (re)introduction to a band that match joy and intensity in equal measures.
Speaking to The FADER via email, Baklien said; "'Running All The Way Home' is a song about regret. You can't undo what you've done. You can apologise to the people you've hurt all you want, you can promise to do better in the future, but it will not fix things. You will just have to wait it out and see what happens."
Running All The Way Home is available to pre-order now. Spielbergs embark on a headline tour the U.K. later this month.
Sept 18 - Think Tank? Underground, Newcastle, UK
Sept 19 - The Poetry Club, Glasgow, UK
Sept 21 - The Flapper, Birmingham, UK
Sept 22 - Yes (Basement), Manchester, UK
Sept 23 - Picture House Social, Sheffield, UK
Sept 24 - Oporto, Leeds, UK
Sept 26 - Louisiana, Bristol, UK
Sept 27 - Underworld, London, UK (supp. Mallory Knox)
Sept 28 - Big Scary Monsters Big Day Out, Paper Dress Vintage, London, UK
Listen to The FADER's weekly playlist of songs you need in your life