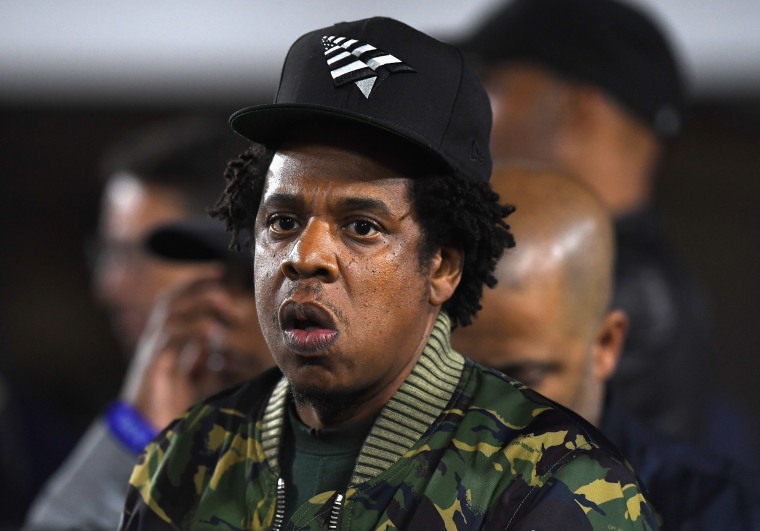 Yesterday, news emerged that Crushers Club — one of the Chicago organizations to which JAY-Z and Roc Nation plan to donate $200,000 as part of their NFL deal — has a history of cutting dreadlocks and stating that "all lives matter." In the time since, the organization has deleted a number of its controversial tweets. But as journalist Joel D. Anderson points out on Twitter, Crushers Club's liked tweets are still public.
Among the tweets that the organization's official Twitter account engaged with are a number of statements from Donald Trump and his son, Donald Trump Jr. Many of the liked tweets paint a distrust of journalists and the political left: the account has liked Charlie Kirk tweeting "how could anyone trust the media... journalism is dead," as well as Laura Ingraham saying that "Liberals have failed [Chicago]." Elsewhere, the account has liked two tweets of a Mike Pence quote stating that "police officers are the best of us" — one from Donald Trump, and one from Team Trump.
Speaking to The FADER this afternoon, Crushers Club founder Sally Hazelgrove said that she had "predominantly" been in control of the Crushers Club Twitter page and insisted that she was trying to get the attention of those in power when she liked many of the tweets. "I tried to get every president's attention — Obama, my Mayor [Rahm Emanuel]," Hazelgrove said. "I was trying to get on their radar. I've been working out here for 20 years. I've been desperate to get the attention of people in power who could help us. I should have had more forethought. I understand [liking the tweets] could have inadvertently been seen as insensitive."

When asked why she almost solely interacted with tweets from right-wing figureheads, Hazelgrove claimed not to understand the backgrounds of the people tweeting. "To be honest, I'm not up with anything as much as you are. I did try to reach out to Rahm Emanuel. I tried very hard to get his attention. I can tell you there was not that much forethought behind it."
When asked about a tweet that resurfaced yesterday, in which the Crushers Club page tweeted that "All Lives Matter" — a common slogan for the right and a rebuttal of the Black Lives Matter movement — Hazelgrove said that she was unaware of the phrase's implications. "In retrospect, after all of this has come out, I can see how that might be construed as insensitive," she said. "I hate division. Religion divides us, politics divides us, and the poor pay the price. Saying 'All Lives Matter' was a way to try to include other marginalized populations [such as] women, LGBTQ, Muslims, and others."
The FADER has reached out to both the NFL and Roc Nation for comment. We'll update this piece if we hear back.