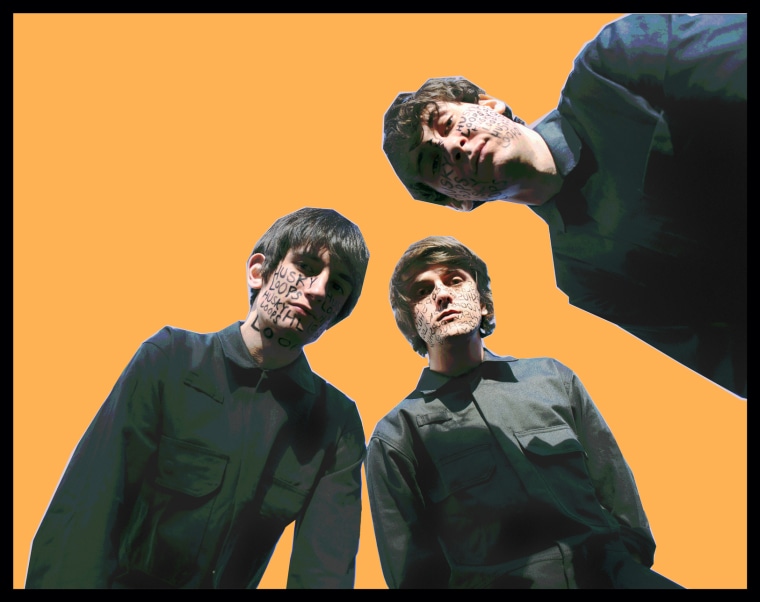 Husky Loops is a U.K. rock band blending guitar and electronic music reminiscent of Kasabian. Members Danio Forni (vocals, guitar), Pietro Garrone (drums), and Tommaso Medica (bass) met over seven years ago in Bologna, Italy while playing in "weird Italian rock bands." Eventually they made the move to London with the intention of reinventing themselves. Their debut record, I Can't Even Speak English, out today, breathes fresh air into the concept of a rock band.
While they all may be playing traditional rock band instruments, they aren't afraid to mix in looped samples, watery auto-tune effects, and club thumping bass lines. Speaking on their creative process, Forni writes via email, "Our debut album is a record about breaking the rules, being yourself and involving people in the creative process. We can all speak English but we're so bad at communicating with each other and this record really aims to make everyone more involved and bringing people together. Not in a sing-along pop-way necessarily."
Husky Loops is touring the U.K. and Europe this fall.