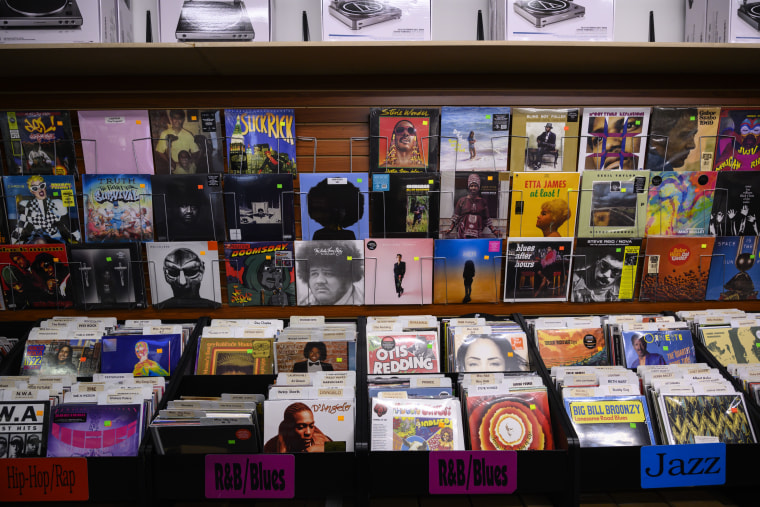 The Recording Industry Association of America (RIAA) released its semi-annual Music Revenues Report yesterday. The report, which can be read in its entirety here, offers a good bit of insight into the financial state of music: streaming was still the main source cash in the first half of 2019, constituting a bulky 80% of total industry revenue at $4.3 billion. In fact, revenue in general is on the rise at $5.4 billion, up from $4.6 billion in 2018.
As far as physical sales are concerned, they're still pretty low — but vinyl is catching up. Record sales grew 13% this year, up to $224.1 million. That only accounts for 4% of the total revenue of the first half of the year, but it's a staggering number when pitted against to CDs, which netted $247.9 million. If vinyl sales continue to grow, records are on track to outsell CDs. The last time that happened was back in 1986, when records sold 58.8 million units over 18.6 million CDs.
"The compact disc is not going to kill the LP," former RIAA spokesperson Patricia Heimers said way back then. "Everyone is acting prematurely in predicting the LP's demise. It's going to be around for a long time. All these choices can live comfortably alongside each other."