Los Angeles-based singer Iyla has not yet reached her final form, but the evolution of the airy-voiced artist and her eye-catching visuals has been a lifetime in the making. After a stint in a girl group, she was featured on Australian EDM producer Anise K.'s "Walking On Air" alongside Snoop Dogg in 2014 under the moniker Bella Blue, but by 2018 she was ready for a shift in her sound. "I was featured on a bunch of stuff after the girl group and then I found my producer Kadis," she explains about connecting with the executive producer of her debut EP, War + Raindrops. "He was the first person who believed in my sound."
Spending lengthy amounts of time on a project in a post-streaming world is, for many artists, a career death sentence at any stage, but the singer insists the nearly five years she spent before releasing her project last fall was worth it. "We're in a time where people want content, content, content but I wanted to take the time to create the right energy for it," she explains, adding that she's back in "total creative and studio mode" with plans to release her follow-up project this fall.
The EP's latest single, "Flowers," finally got the visual treatment—premiering today on The FADER—and it stacks up well against her previous videos "Juice" and "Shampoo."
"I work with an incredible creative director named Embryo and my stylist [Brookelyn Styles] on every video you see. For 'Juice' I just had this burnt orange, Pinterest-looking mood board and it all just grew from there," she explains.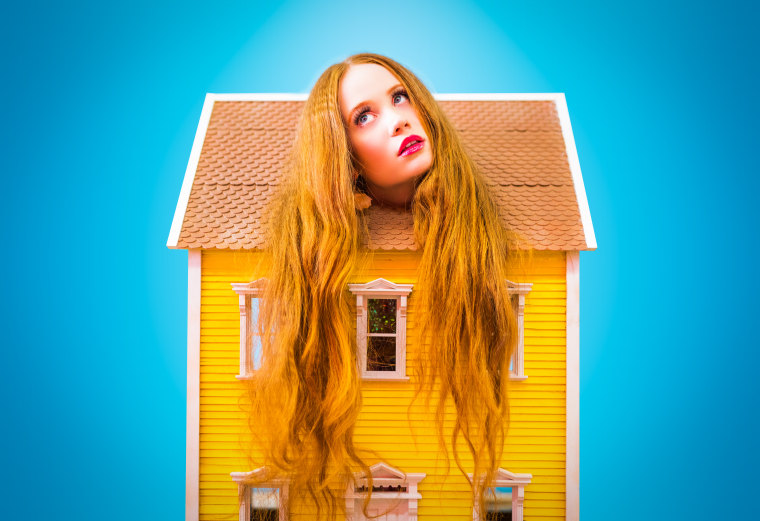 The video for "Flowers" is an equally vibrant clip, finding the singer surrounded by floral arrangements by the hundreds, outgrowing a house and eating more chocolate than anyone ever should. "There's this stereotype that women will accept material gifts and that's all it takes, even if that's not what we want," she explains of the video's concept. "It also has a kind of Alice in Wonderland aspect to it. Whenever he gives me flowers, or chocolate or any material item, I shrink. When he gives me love and affection, I grow. It's about what a partner thinks you want vs. what you might actually want."
Watch "Flowers" above and stream War + Raindrops below.