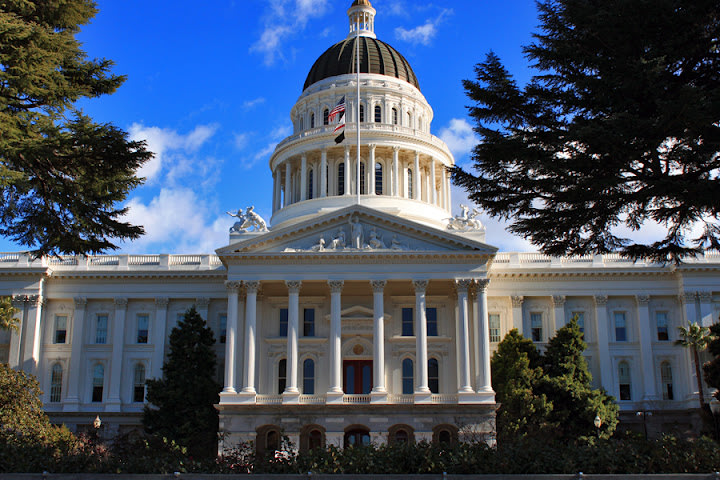 California lawmakers have passed a landmark bill that could make it more difficult for corporations who profit from the so-called gig economy to classify their workers as independent contractors. But the bill could, according to some experts, have a devastating effect on the music industry.
The passing of Assembly Bill 5 — which was backed by Democratic presidential candidates Bernie Sanders, Elizabeth Warren, and Kamala Harris, and passed by a margin of 29-11 late on Tuesday — has focused mostly on companies like Uber and Lyft, whose costs could rise by as much as 30% if their workers are allowed basic labor rights like sick pay and time off. But it could have unintended consequences for musicians who hire, say, engineers, producers, publicists, managers, and backup dancers. Under AB5, any musician hiring temporary outside help would be classified as an employer themself, and thus be subject to strict employment laws.
"Unfortunately, the law is so broad it will have outsized consequences for independent musicians: treating them like Uber and Lyft's executives rather than their drivers," read a joint op-ed at Variety last week co-signed by RIAA Chairman/CEO Mitch Glazier, A2IM President/CEO Richard James Burgess, Azoff Company Co-President Susan Genco, and attorney Jordan Bromley. Warning that AB5 could "crush" independent music in the state, they wrote: "The proposed bill states that any person who provides services that relate to the usual course of the 'hiring entity's' business is an employee of that entity. This makes sense for large corporations; it does not make sense for the independent artist who is trying to make music."
Earlier this week Democratic assemblywoman Lorena Gonzalez, who authored the bill, told Billboard that she had been working with the music industry in an attempt to secure an exception for artists, but that nobody could agree on the language that should be used. "All year, we have engaged with the recording industry, individual artists, and unions representing artists, musicians and actors about how this new court decision will impact their work," Gonzalez said in a statement at the time. "We were hopeful they would reach an agreement, but once language was drafted to chart a path forward after the Dynamex decision [a California Supreme court decision that made an exception for the same-day courier service], the recording industry preferred no legislation at all. Although we have reached the end of the current legislative year, I'm committed to find consensus in this industry in the year ahead."
The bill will now be passed back to California Governor Gavin Newsom for final approval. Newsom, who has come out in support of the bill, is expected to sign it into law.
Listen to The FADER's weekly playlist of songs you need in your life