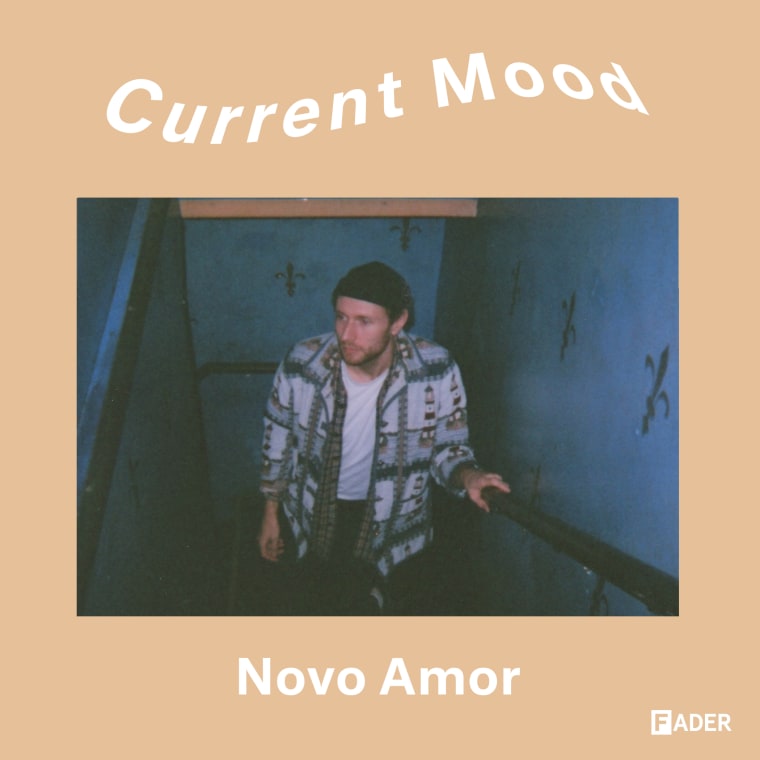 In our Current Mood series, we ask some of our favourite artists to curate a playlist according to a specific theme or mood of their choice. For Current Mood #021, Novo Amor makes a playlist about space. Listen to past Current Mood playlists here.
Space, inadvertently, defines the music made by Welsh folk prodigy Novo Amor. His music is alternately sparse and suffocating, airy and airless; songs like "Anchor" and "State Lines" count empty space as an integral instrument in creating such potent atmosphere. Fittingly, 'space' is the theme of Novo Amor's CURRENT MOOD playlist, titled I've Learned A Lot About Space Recently. Featuring artists like Clairo, Hailaker and Pinegrove, Novo Amor's playlist features artists who use space as savvily as he does, and explores the theme of space in a literal and metaphorical sense.
"It's been 5 weeks since I stopped touring. 5 weeks since I've had all my meals cooked for me every day. 5 weeks since I've felt a driving purpose on waking each morning. Coming off the back of multiple bouts of touring to step back into my own reality has been hard. Touring is alien. It's an emotional baguette that costs at least £11.50. It's filling and it's a luxury, compared to the peanut butter on toast that is my 'most days'." Novo Amor tells The FADER via email.
"I've learnt a lot about space recently, about what happens when we leave our atmosphere, about why we want to leave our atmosphere and about why I should give myself some. Space, that is. Knowing that I'll not be touring again for ten months is freeing. I feel that I've earned the capacity to make music again, and enjoy it. It's been 5 weeks since I stopped touring and these are some songs that have filled that space for me." Listen to Novo Amor's CURRENT MOOD above.
Listen to The FADER's weekly playlist of songs you need in your life