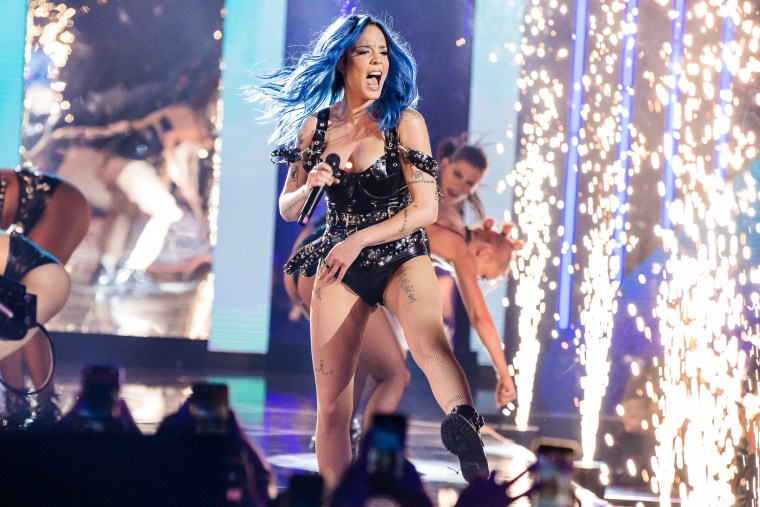 Halsey hasn't released an album since 2017's hopeless fountain kingdom, but her third studio album appears to be on the way. On Thursday, the pop star tweeted a link to a website containing the name of her third project: Manic.
The website contains a livestream of Halsey painting an enormous portrait. What of? It's not yet certain, but as of press time it appears to be an enormous face. The video is titled "Graveyard Out 9/13," suggesting her new single will be released on September 13.
The first single from Manic, "Graveyard", was released in May. Her feature on the global smash hit "Boy With Luv" from K-pop group BTS came in April.