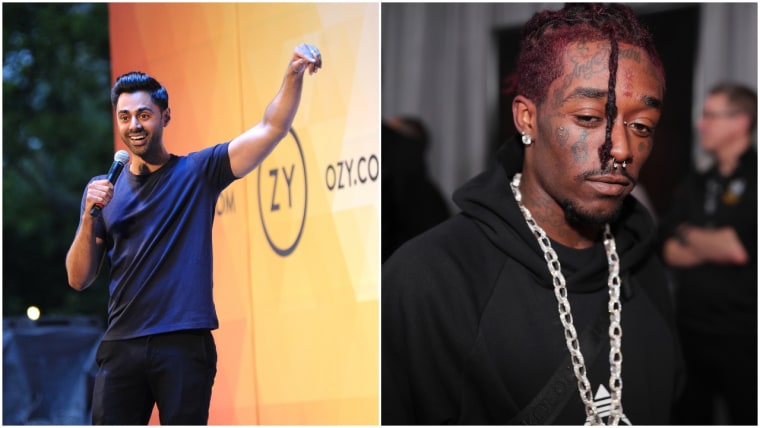 Hasan Minhaj is the host of Netflix's Patriot Act, and his episode exploring the United States' student loan crisis was so well-received, he was actually invited to give congressional testimony on the topic. The hearing took place in front of the House Financial Services Committee on Tuesday, and at one point, Minhaj referenced recent fan interactions involving Lil Uzi Vert and Taylor Swift to underscore the seriousness of the problem.
"Are you familiar with the rapper Lil Uzi Vert?" Minhaj asks Rep Bill Posey in the video, streaming below. "I think it's a huge problem that the youth of America have to bombard their favorite rapper or pop musician and ask them to pay back their student loans." Minhaj is alluding to an August incident when a fan asked Lil Uzi to pay his $90,000 tuition (Uzi apparently agreed).
Minhaj follows up with another example of a generous musician: Taylor Swift, who gave a struggling fan $4,800 for her school fees.
Watch a clip of Minhaj's testimony below. It concludes with the comedian using a computer joke to co-sign the growing movement to abolish student loan debt: "I think it'd be great if we could just go tools, clear history on everyone's debt."