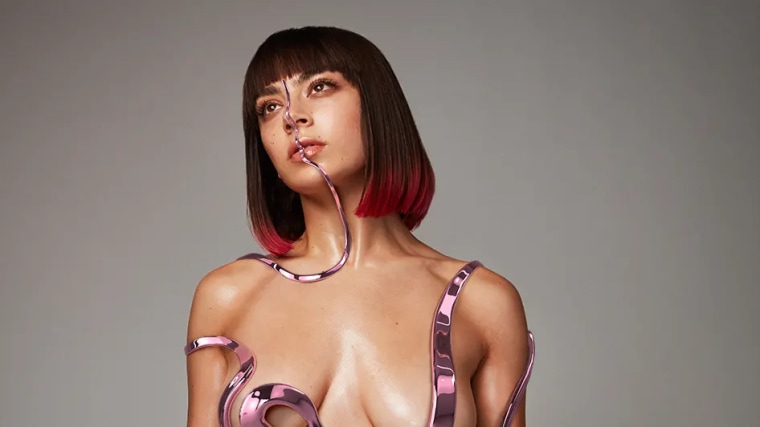 Last week, Charli XCX's heavily anticipated new album Charli saw release. The FADER's staff, naturally, has some opinions. Read on for our staffers' takes.
While Charli XCX's image might be that of a chaotic party girl, her best songs have always been about all-consuming heartbreak. Whether her heart was melting under an apocalyptic sun on "Nuclear Seasons" or being trapped and shattered on "Need Ur Luv," Charli's lovelorn songs have always hit hardest. That Charli — her thematic third album if perhaps not *technically* her third album — dedicates over half its runtime to this kind of overwhelming and emotionally paralysing lovesickness is a good sign for its longevity.
In my estimation, there are no outright skips on Charli, but I find myself playing the stretch from "Thoughts" to "Official" over and over — it's beautiful, nuanced, and often devastatingly sad. Even "White Mercedes" — one of Charli's first no-holds-barred love songs — contains the shattering lyric "My friends think you're the best/ From the beginning, your friends said it wouldn't last." These songs expand on the bubblegum sadness of earlier records, giving way to something much more raw; Charli has said that she's writing from personal experience here for the first time in a while and you can hear it. And while the lyrics cut deep, my favourite moment on Charli is wordless, an Auto-Tuned scream at the end of "Thoughts" that, somehow, feels like one of the purest expressions of sadness I've heard on record. Without a second's pause, though, the song flicks into the bounce of lead single "Blame It On Your Love" — like the best chaotic party girls, Charli can still dry her eyes and get on with the sesh in an instant. -- Shaad D'Souza
At the risk of being cast out of the music journalist society (a real thing with a monthly meeting to decide what to think about Taylor Swift), Iv'e never been that convinced by Charli XCX over the course of a full-length project. She can smash a single like few others, but I find the bratty sci-fi party aesthetic of Number One Angel and Pop 2 a little lacking emotionally. That said, the excellent Christine and The Queens duet "Gone," alongside the prospect of further collabs with Sky Ferreira and HAIM, got me excited about Charli. XCX's first album since 2014 delivers everything you'd expect from her at this point in time: it's bold, brash, and slathered in PC Music production.
The delicately tender "Thoughts" and "I Don't Wanna Know," meanwhile, show that there is some introspection when the party ends. In its own unique way, though, Charli sounds a little conservative. If XCX is the pop world's sonic provocateur, a rare outlier willing to experiment in a risk-averse landscape, then the lack of progress from Number One Angel and Pop 2 represent the sound of her settling. This leaves the question: if she's not selling millions of albums or pushing things forward, what kind of popstar does Charli XCX want to be? There's enough on the album to remain hopeful that she will one day align her pop star vision with her left-field gaze. Unfortunately, Charli feels like a sideways step on that journey. -- David Renshaw
The thing about Charli XCX projects is they historically get better with time — look at "Vroom Vroom," which got paid total dust when it dropped in 2015. Whatever level you're operating on, she's already onto the next one, a certainty that's consecrated on her new album's unrelenting opening track "Next Level Charli." There's a pervasive vulnerability to Charli, one that elicits some of the most important songs of her career, such as "Thoughts," "Silver Cross," and "Gone," the latter of which feels like a towering epiphany (both for her and Christine and the Queens.) Was the rollout stretched out too long? Definitely. Are there moments on the album I could do without? Sure. But the mighty power that those aforementioned tracks possess instantly render any complaints petty. -- Salvatore Maicki
Not a fan of Charli, I must confess. This is particularly disappointing for me personally, because I am a fan of Charli XCX, dating back to the iridescent goth-pop of True Romance; as for Pop 2, it's a document so monumental that I'd get the name of it tattooed on me if I wasn't so scared of feeling the pain of the tattoo itself. But perhaps Charli's extended, months-long rollout wore me down a bit, as the album feels more like a collection of singles studded with a few minor castoffs than the fully realized vision that Pop 2 represents. As Sal hints at above, though, who knows — maybe I'll end up loving it a few months from now. That's life. -- Larry Fitzmaurice