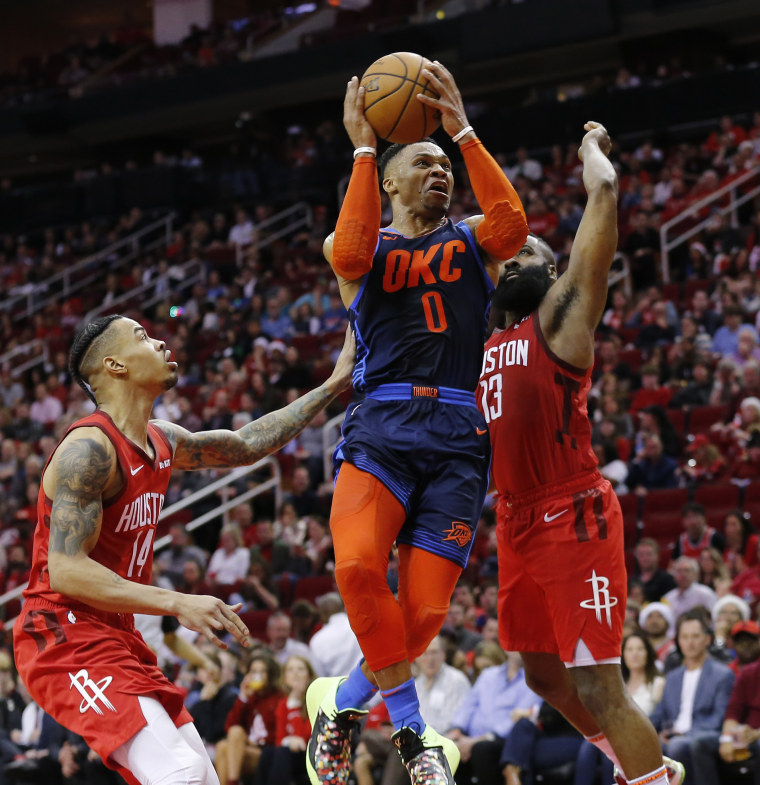 You can't tell me that a guy whose team was a 14-seed at one point last year, and ended up a four-seed with everything that was going on — so many injuries — and who went on a 32-game 30-point streak, eight 50-point games, two 60-point games in one season… and all the talk was about [Giannis Antetokounmpo]? There's no way.
Harden seems to be fine with it!
There are more important issues at hand, however, like Harden and Westbrook bonding before the season gets underway. And on Saturday night in Las Vegas, the two seemed to do just that, attending a Drake show and dancing to "Sicko Mode" together.
Russ and James harden at Drake's show last night. pic.twitter.com/sWCEWxK50u

— Drizzy Source (@DrizzySource) September 15, 2019
Get used to seeing Harden and Westbrook this close together; when the season starts in October they'll be trying to wrestle the ball from one another most nights.
Listen to The FADER's weekly playlist of songs you need in your life