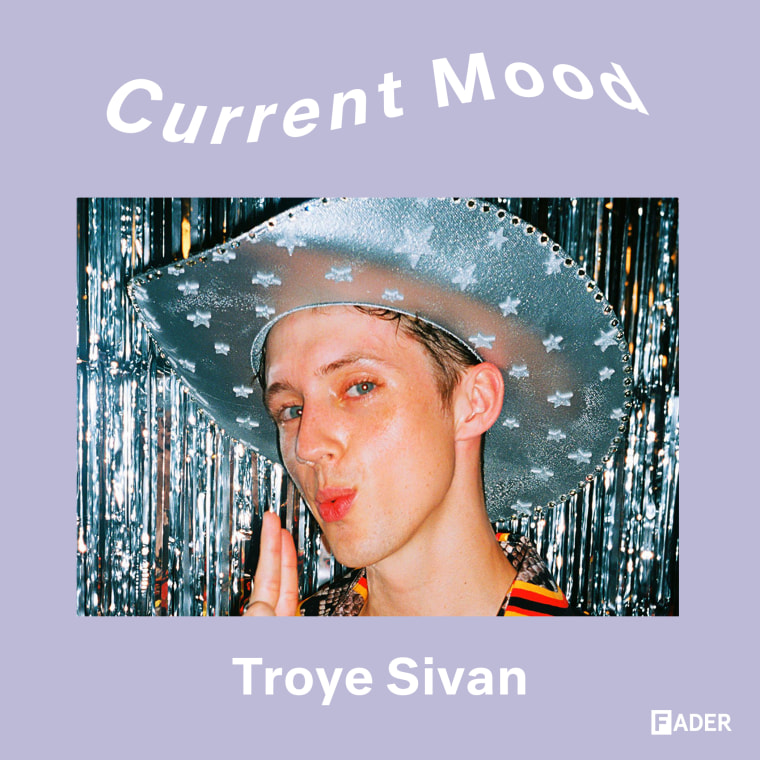 In our Current Mood series, we ask some of our favourite artists to curate a playlist according to a specific theme or mood of their choice. For Current Mood #022, Troye Sivan compiles songs he listens to when he lands in a new city. Listen to past Current Mood playlists here.
Since his earliest EPs, Australian singer-songwriter Troye Sivan has been making music about home. Songs like "WILD" and "SUBURBIA" from his debut Blue Neighbourhood were about outgrowing familiar spaces and yearning for more outside a small hometown. As his music matured on last year's Bloom, that urge to get out turned into a kind of homesickness: on the Gordi collaboration "Postcard" and "The Good Side," Sivan looked back on those days with a fondness for their simplicity. Fittingly, for his CURRENT MOOD playlist, Sivan has compiled a playlist of songs for the emotional feeling one gets when touching down in a new place. From the longing sighs of artists like Cocteau Twins (a key reference for Sivan on Bloom) and Desire to more upbeat tracks by Gorillaz and Robyn, Sivan's entire playlist is steeped in nostalgia; many of these songs are about hindsight or love lost.
Via email, Sivan told The FADER of the playlist: ""Ever stared longingly out of a plane window listening to music feeling emo as you're coming in to land somewhere? This is for that." Listen to Troye Sivan's CURRENT MOOD playlist above, and information about his show as part of the Live At Aloft Hotels Homecoming Tour here.
Listen to The FADER's weekly playlist of songs you need in your life