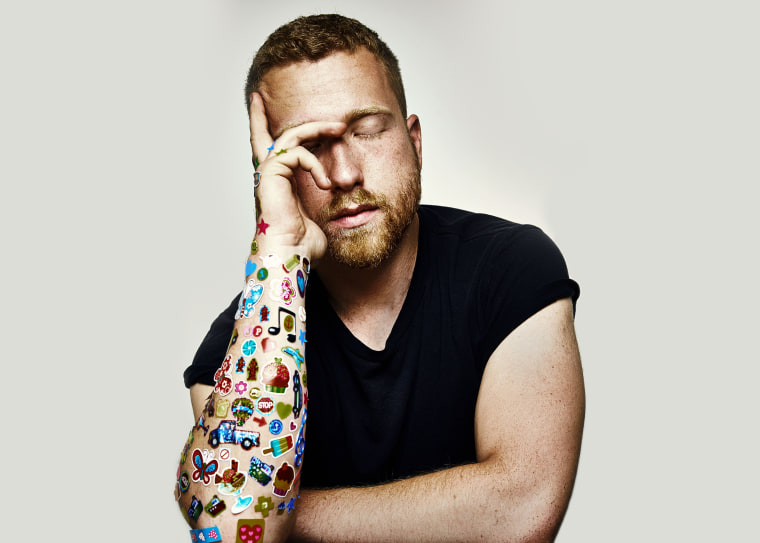 "Crooner" is usually reserved for artists like Tony Bennett and Frank Sinatra, but over finger-plucked jazz guitar arpeggios and soft trap production courtesy of Ryan Marrone and Khris Riddick-Tynes, JP Saxe makes a case for himself as a trap crooner on his new single "Women Like You," which features Guapdad 4000. Whereas past singles like "Changed" evoked the sonics of James Blake, here Saxe sounds like he is toplining an acoustic Juice WLRD track; with a smooth baritone, JP Saxe makes lines like "I know it's fucked up but it's true/I've been chillin' with easier versions of you" sound like wedding vows on this self-aware anthem for the dating app generation.
In the Jason Lester-directed video, Saxe personifies the hook of the song ("My heart is empty and my phones full of women who like you") by staging a mock audition for his ex-girlfriends and himself. Despite the old-flame narrative, Saxe seems like he is having fun, and JP Saxe's own description of the song supports the sadboy-bop characterization. "I like this song 'cause it's about the same miserable shit as the last couple songs, but it's having a little more fun with it," he told the FADER in a statement. "Guapdad 4000 is rockin' with me on it also, so that's def more fun."
JP Saxe's momentum from "Women Who Look Like You" continues with a tour with Noah Kahan that kicks off in Atlanta on September 27, stopping in NY for a Webster Hall show on October 3.