12 o'clock in Accra
Accra's dirt bike scene is adding dimensions to a culture born in the U.S.'s Mid-Atlantic. Photographer Ofoe Amegavie documents just how.
There's really a dirtbike culture here. Some of these guys do bike repairs, some of them sell bikes, some are commercial bike operators. During the week, you'll find them on the street taking passengers to their various destinations. But somebody like Rihmeek (who's wearing the yellow, red, and black shirt) is a stunt rider. I've seen him riding with a guy named Shaibu — he's the one with the little boy behind him in the pictures. Shaibu is a legend in some parts of Accra like Nima and Maamobi. You shout "Eyyymana!" when you see him. The biggest day to see the riders, generally, is Sunday, when they all ride from different sides of Accra to Jamestown. Then there's this long street that has two U-turns on the ends, so around 4 p.m., you just see everybody. Any biker you know that's serious about showing off his skills rides to that location. That's where I thought we were going before, but these riders have their routes. I saw a lot of new people. Different kinds of bikes, more decked out. I think these guys are more into Meek Mill's cultural approach to it. It's more of the new hip-hop scene generally.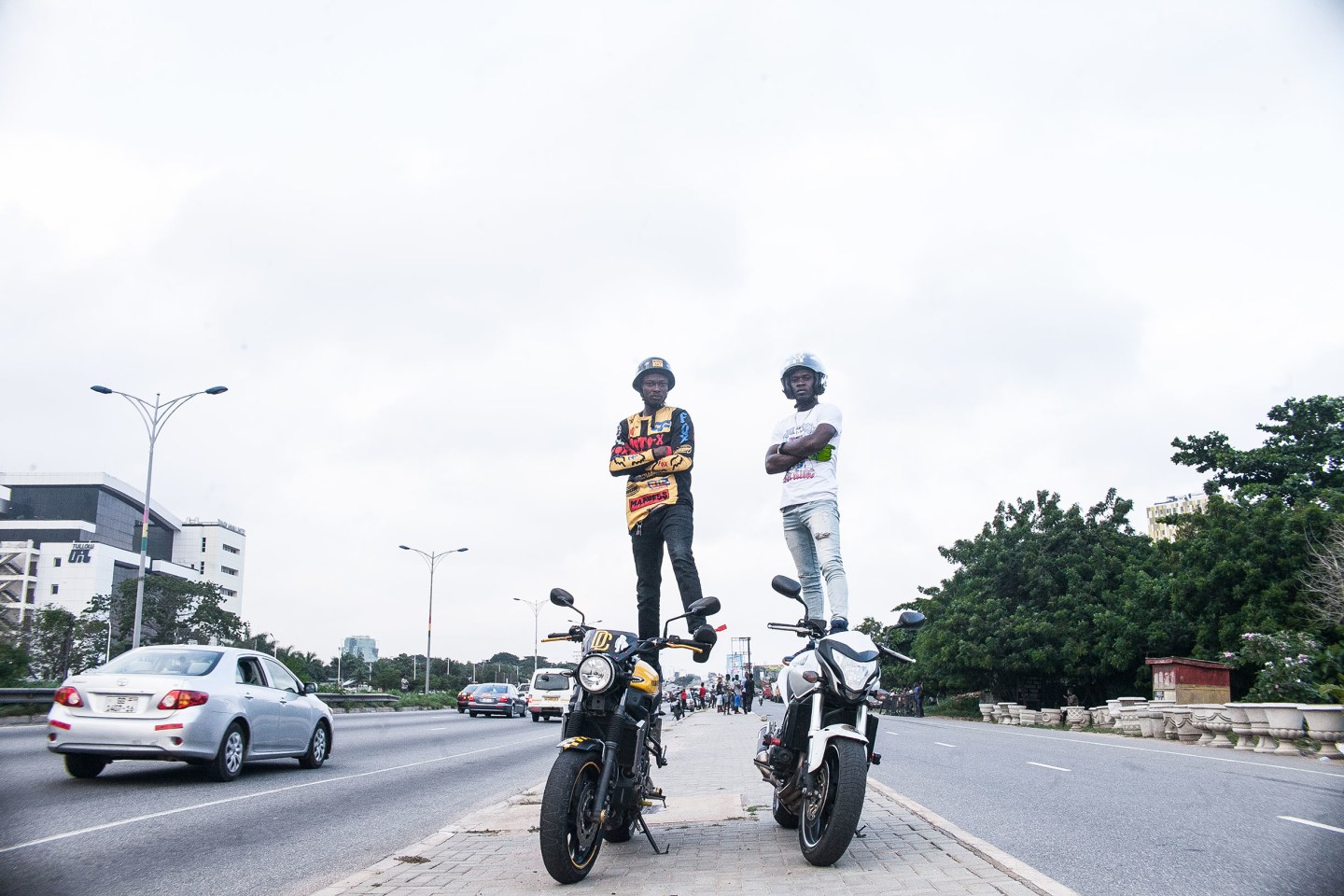 We rode from the N1 — the major highway in Ghana — to sides of Accra that I didn't even know bikers dared to go, because these are major roads in Accra. It was very adventurous, but fun. We went from the N1 to Airport Hills to Osu to Kwame Nkruhmah (a.k.a. Dubai) to Abosey Okai to Kaneshie to DC to Adabraka. These guys really go out with their riding. These guys are free riders: they will pick a leader and wherever the leader rides is where they will go. Rihmeek is the leader of this group. That's the main thing about these guys: they do their own unexpected routes and they make unexpected decisions with their movement.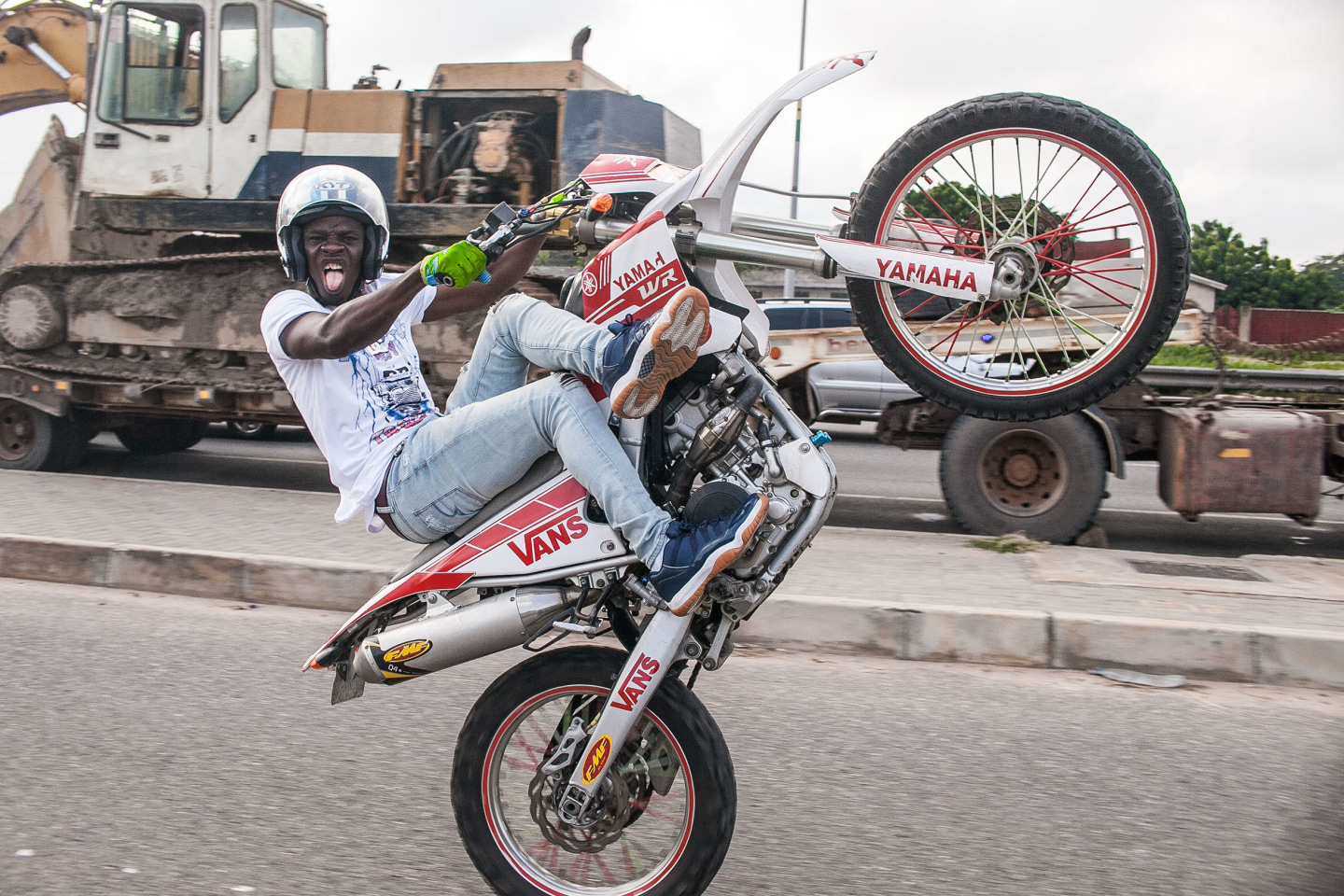 People are always surprised when they see a bunch of guys riding out of nowhere to these spaces. They have a lot of very young followers. They are like heroes, especially in their local communities like Nima, Ashaiman, Tema, and Maamobi. They are now expected to ride out on big holidays. Seeing these guys is what's helping drive a lot of the youth in these areas to express themselves through dirtbike riding too.