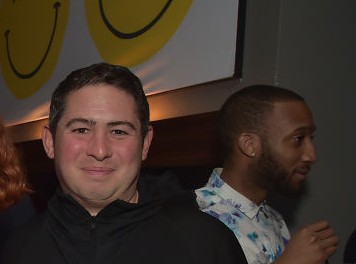 Former AEG and First Access executive Adam Lublin was arraigned on Monday morning on one count of sexual abuse and two counts of burglary, The New York Post reports.
Lubin's neighbor has accused him of breaking into her Battery Park City apartment in Manhattan, stealing her underwear, and sexually abusing her. She told police she awoke to find Lublin touching her, and that he fled the apartment after she screamed.
Upon reviewing security camera footage, a doorman was able to identify Lublin. Police followed Lublin the following day — before his arrest, Lublin reportedly discarded a cup containing several pairs of the alleged victim's underwear.
Lublin was previously a VP and talent buyer at AEG. After news of the allegations broke, First Access released a statement, which was obtained by Variety: "We are extremely shocked and disturbed to read this report in the NY Post," the statement reads. "First Access Entertainment has terminated all business dealings with Adam Lublin."
Lublin was released on a $175,000 bond. "One of the backbones in our legal system is the presumption of innocence," defense lawyer Scott Leemon said, according to Variety. "Today, Adam will rely on that presumption of innocence."
Correction: A previous version of this article implied that Lublin was still employed by First Access. This was not the case. The FADER regrets the error.