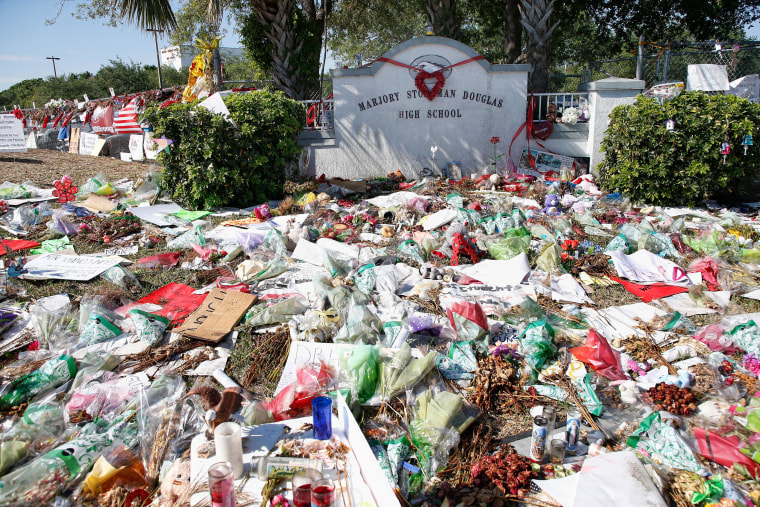 Note: Some readers may find images in this article disturbing.
Atlanta-based menswear label Bstroy, run by designers Dieter Grams and Brick Owens, courted controversy earlier this week when they unveiled a collection featuring a series of sweatshirts making strong allusions to some of America's deadliest school shootings. The hooded sweatshirts, unveiled on the label's Instagram, feature the logos of schools such as Sandy Hook Elementary, Columbine High, and Marjory Stoneman Douglas High, and are tattered with holes resembling those made by bullets.
The sweatshirts were instantly mired in controversy, with thousands of Instagram users condemning the designs. "This shit is repulsive. Little kids died," one Instagram user commented. "If you wear this shit, it says a lot about you."
The family of Sandy Hook victim Vicky Soto also commented, writing "As a Sandy Hook family, what you are doing here is absolutely disgusting, hurtful, wrong and disrespectful. You'll never know what our family went through after Vicki died protecting her students. Our pain is not to be used for your fashion."
Owens seemingly responded to the controversy with an Instagram post of a printed statement, which read "Sometimes life can be painfully ironic. Like the irony of dying violently in a place you considered to be a safe, controlled environment, like school. We are reminded all the time of life's fragility, shortness, and unpredictability yet we are also reminded of its infinite potential."
In a statement to The Cut, Grams and Owens said that they "wanted to make a comment on gun violence and the type of gun violence that needs preventative attention and what its origins are, while also empowering the survivors of tragedy," and also mentioned that while they weren't initially going to sell the shooting-themed sweatshirts, that decision may now change due to the controversy.
Listen to The FADER's weekly playlist of songs you need in your life