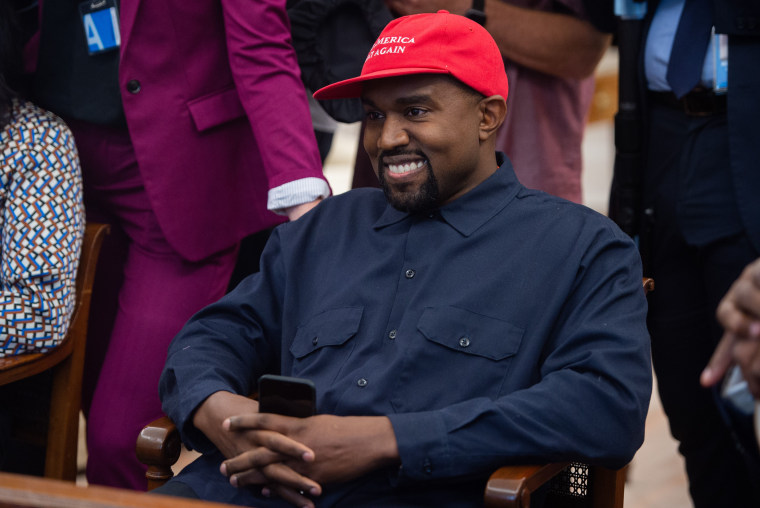 For the first time, Kanye West is the highest-paid hip-hop act in the world, according to Forbes. West topped JAY-Z ($81 million) and Drake ($75 million) to take top spot on the list, with an estimated $150 million in income this year.
Forbes attributes much of West's 2019 fortune to the success of his Yeezy collaboration with Adidas, which is expected to bring in $1.5 billion in 2019. That's enough to hold off artists like Travis Scott and DJ Khaled, who have cashed in on touring this year. Diddy, Eminem, Kendrick Lamar, Migos, and Childish Gambino round out the top 10. Nicki Minaj is the highest-paid woman on the list at No. 12, one place and $1 million ahead of Cardi B.
Read the list in full over at Forbes. West is due to release a new album called Jesus is King on September 27.