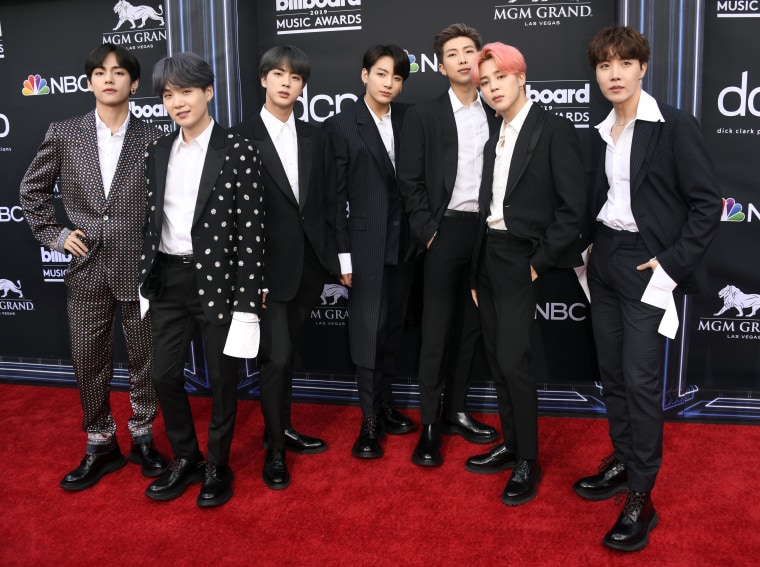 The South Korean government has denied pop superstars BTS an exemption from compulsory military service, according to The Hollywood Reporter. Like all "able-bodied" South Korean male citizens between the ages of 18 and 28, the seven members of BTS will be required to spend two years in military conscription.
However, some members of the BTS fanbase known as the ARMY are hoping a little thing like military service won't get in the way of their standom. A Change.org petition titled "ALLOW BTS MEMBERS TO GO THROUGH MILITARY SERVICE TOGETHER" is asking the Korean government to allow BTS to serve as a unit so their careers don't suffer. It currently has over 20,000 signatures.
The petition reads: "In the case all the members will be enlisted together and return in two years, it will save their time and career. On the other hand, if BTS members will go separately they are going to lose too much time and popularity that will probably have a very bad impact on the country's economy, culture, and tourism."
In April, BTS acknowledged that the band would have to go on hiatus to fulfill its military obligations. "As a Korean, it's natural and someday, when duty calls, we'll be ready to respond and do our best," BTS's Jin said on CBS Sunday Morning.
BTS announced "an extended period of rest" in August, but were spotted filming together just over a month later in Seoul's Incheon International Airport.