Lila Ikè's timeless tunes are pushing her through the reggae ranks
With just four singles released, the 25-year-old Jamaican singer's gift for touching the soul is making her a star.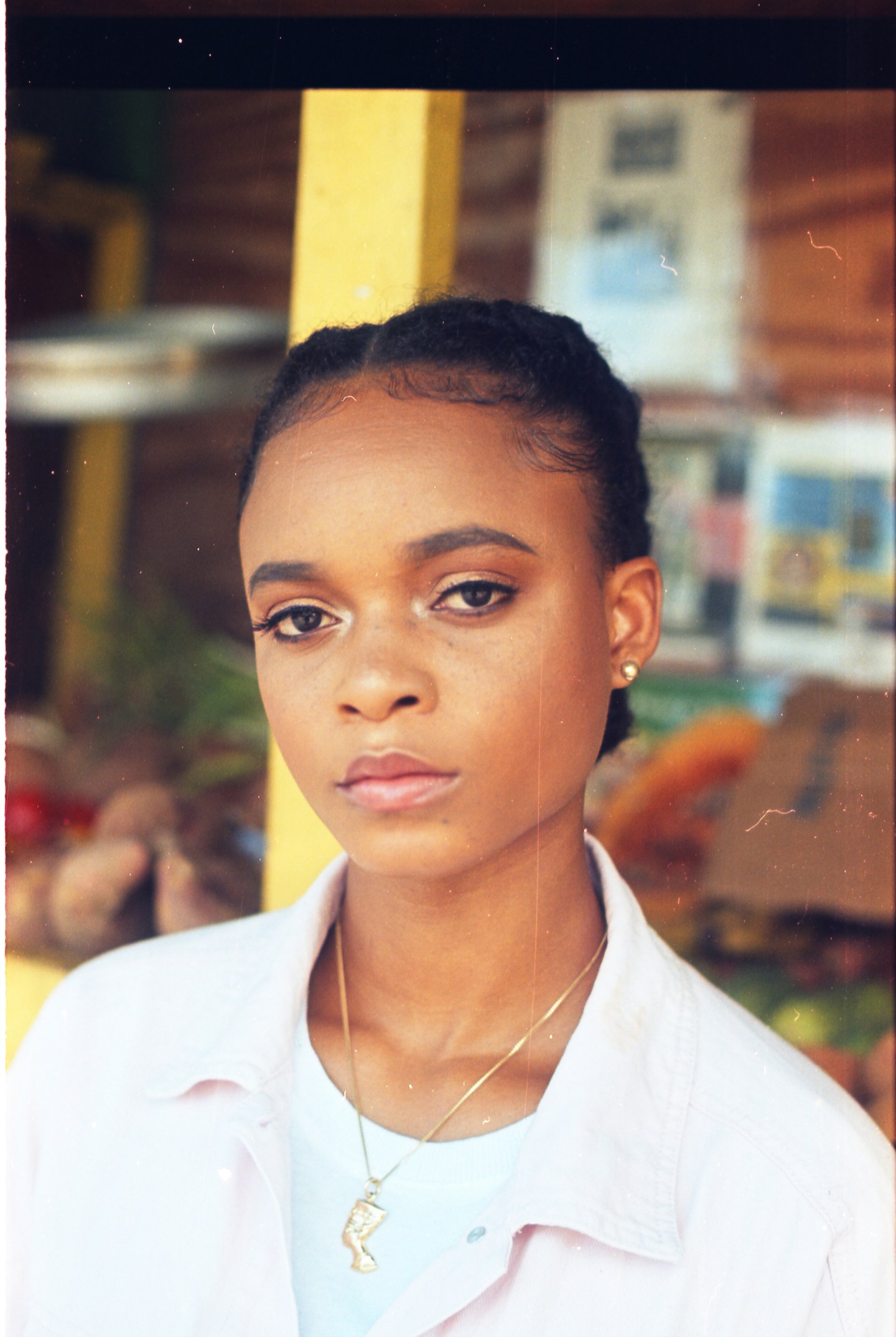 "Thanks again, for you have Alecia, otherwise Lila in your class" reasons Cherry, Lila Ikè's mom in a conversation with Reggae Revival leader, Protoje, at the closing visuals of Ike's latest music video "Where I'm Coming From." "Me ah just ask The Most High for protection. Not just fi cover you and Alecia, but all of dem singer dem, all of dem artists deh," she uttered in patois as the one-drop beat fades. The date on that scene read 3/2017, which was the beginning of Lila's singing career after signing with Protoje's record label and management company, In.Digg.Nation. Now, two years later, Lila is on her fourth single, finishing her first solo European tour, with an end-of-year debut project lingering, and strained familial ties.
"I wouldn't say that I believe in Christianity, I'm not going to say I'm 100% firm in the belief that Haile Selassie is like a God," Lila reasons over FaceTime when talking about the concept for "Where I'm Coming From," a heavyweight roots rock reggae riddim that powerfully pays homage to her origins. It's an early Saturday rising in Kingston, Jamaica where the roots singer is just waking in bed, adjusting her green, gold, and red-colored knit bonnet atop her head sheltering her curls. "I'm a very spiritual person and connecting with my higher being is a very important thing and that represents love for me personally."
Birthed as Alecia Tameka Grey, the 25-year-old Jamaican singer's story starts in the meager settlement of Christiana, Manchester: a parish on the island where she, her three sisters, and mother established a home. Growing up, being restricted from the use of TV, cellphones, and all extracurricular activities outside of the church soured her relationship to religion. Howbeit access to books, yonder of field farms to gallop through, as well as gospel, soul, and roots reggae riddims mixed with 90s dancehall to study that her mother selected kept her busy. In due time, Lila's imagination grew colorful enough to paint her own facade of what life would be like outside of the repressed community. Music became the primary way for the singer to bond with her mother as she matured. "I don't know why I felt it was my duty to make sure she was happy," she says. "If she asked me to sing a Celine Dion song, I was going to try to sound just like Celine Dion just to impress her. In practicing all of that over and over I started to get really good. I never got any professional training."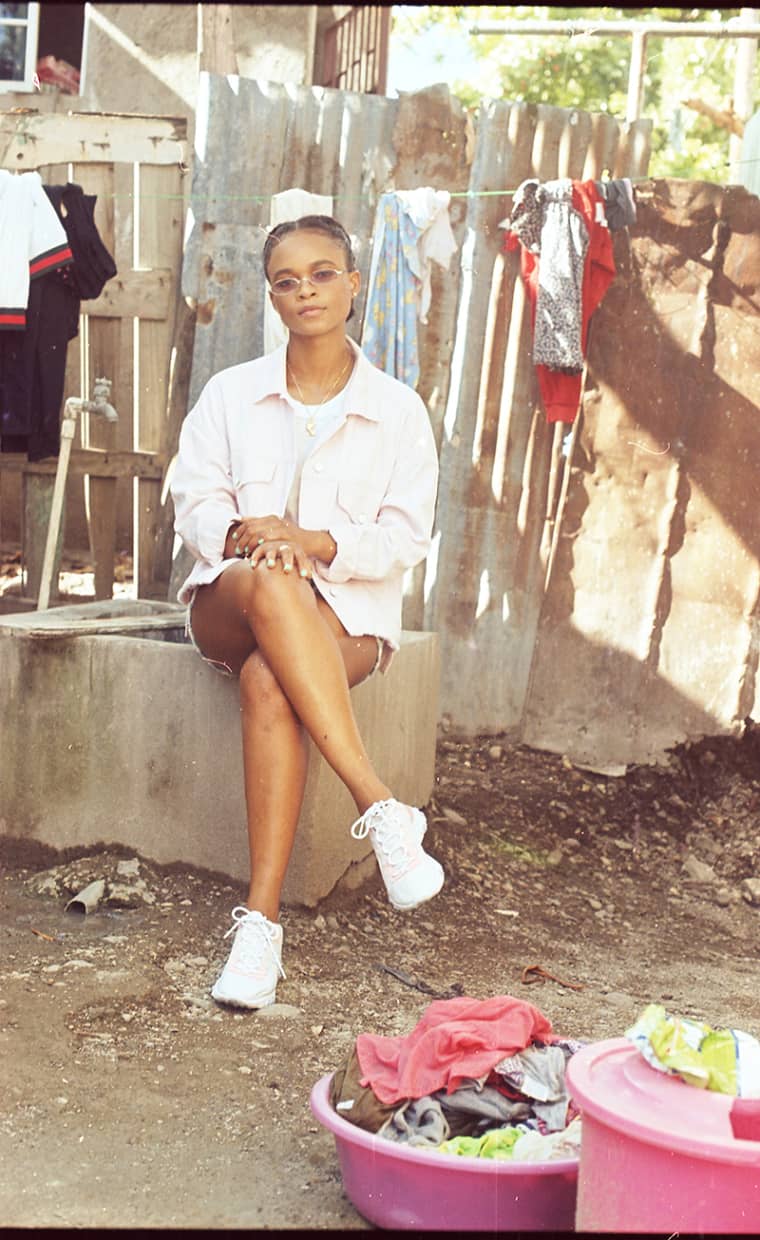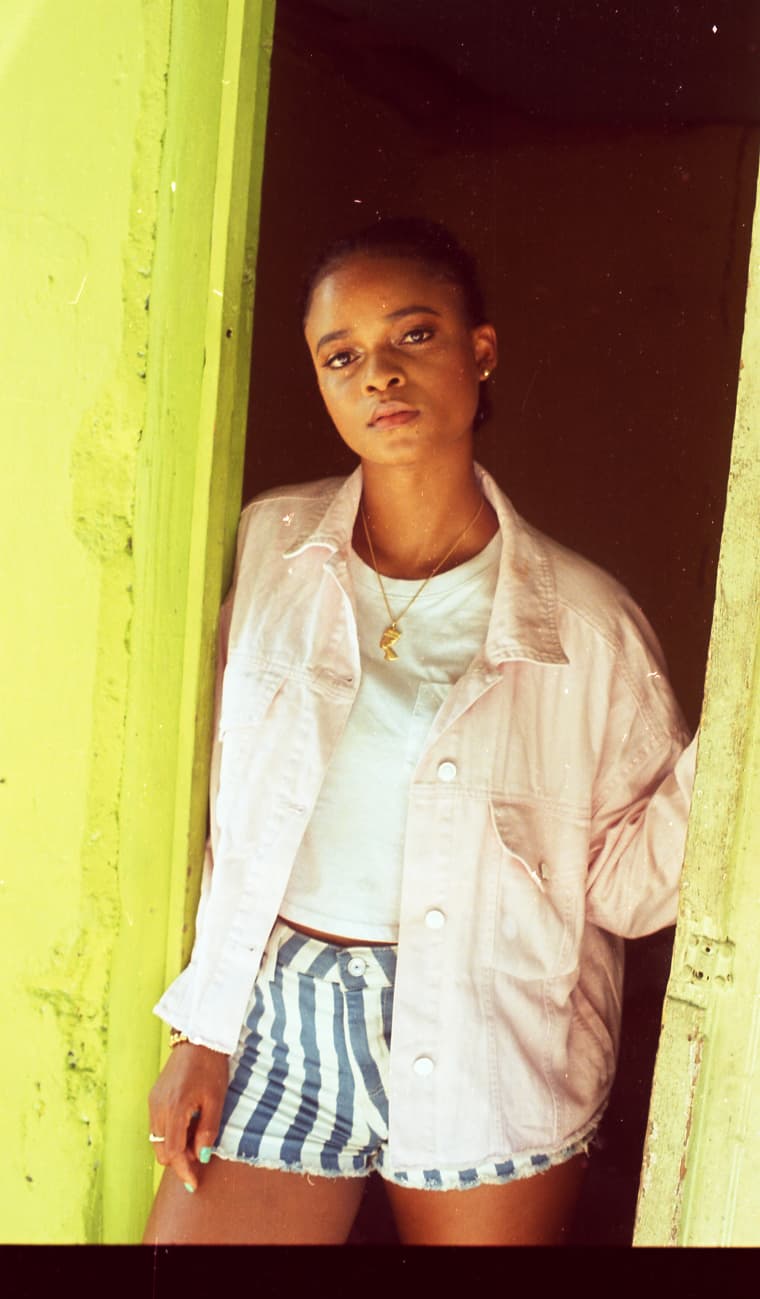 After graduating high school and committing two years to the Northern Caribbean University in Mandeville, Lila decided to take a semester off due to insufficient funds and headed to the country's capital, marooned, without an official family blessing or even a secure place to call home at age 21. "I got the job in Kingston which was at a call center," she tells me. "I told my mom and she was like Okay cool, but then the day when I was supposed to move out to go to Kingston she was like, No no no no, me neva tell you say you can go. She's there crying and saying You're going to town, gonna make man kill you. In her head somewhere, she thought I was just trying to link up with a guy."

Deciding to leave regardless of the disapproval was Lila's make it or break it moment. "At that point, I was like. Alright, when you take yourself and you go to Kingston, there is no way you can come back to Christiana and not be in a better state." Shortly after migrating and sleeping couch-to-couch, she was introduced to Protoje and ultimately achieved the freedom and links to take her music seriously, unbound from the parental rule. "I first met [Protoje] in 2015 at a pre-album listening he was having for his album at the time which was Ancient Future," she recalls. "I had a friend who was working for him at the time so she said she was going to take me to his pre-album listening and we met there." After the initial meeting and hearing much about the singer from her friend, Protoje eventually reached out for a session and the two have been working together ever since.

On her first track recorded and released under In.Digg.Nation, "Biggest Fan", the sweet serenade's voice delivers the emotion and essence of a wise soul as she carols through a soft guttural motif with signature flutter vocals. The lyrics, "Cause every day you just make bare noise more while me want you shut up/ You feel like no producer boy can carry you a studio go lock-up/ Now she's my biggest fan," are a telltale story of her trying relationship with her mother who loves her music, but doesn't want to let go of the helm. Retrospective songs like this are shaping Lila into what she deems as an ethereal mash-up of a young Lauryn Hill with a sonance compared to Garnett Silk. "Second Chance," her third single released in 2018, made over the Dennis Brown & Aswad tune, "Promised Land," sees her literally crying out to a lover from her past for another go at things. "Growing up I felt powerless not being able to help my mom when men beat her," Ikè reflects. "I didn't like men. I thought they were disgusting. I was much more comfortable hanging out with my female friends because I hated men so much." The standout song this year, however, "Where I'm Coming From," is what's heightening the singer's success. On the track, she belts over the offbeat rhythm with a sincere trod down memory lane, while actually visiting her old stomping grounds in the video.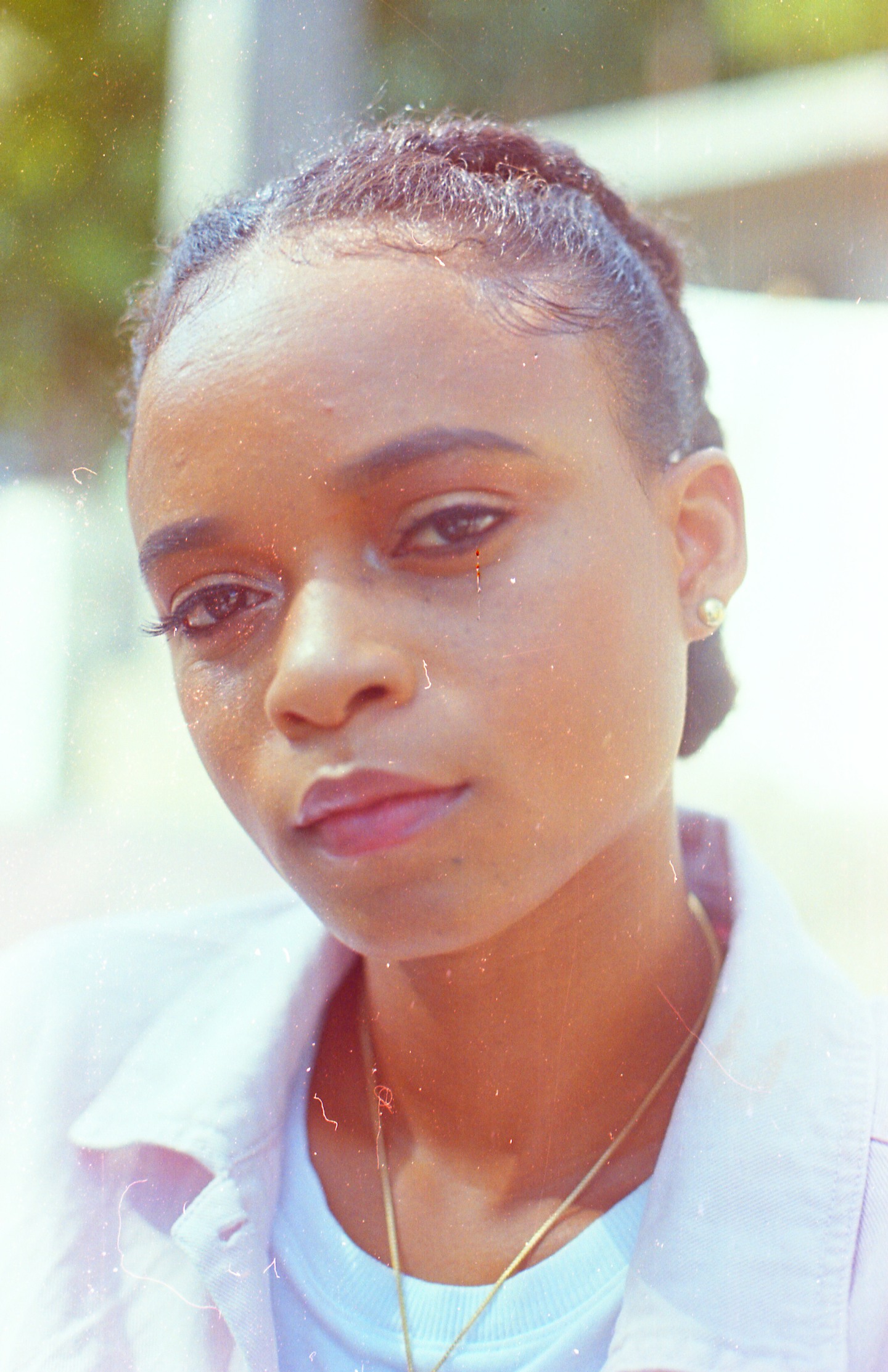 While talking, Ikè mentions that she'd like to release a proper project before the year is out, but career obligations outside of Jamaica could prevent that from happening. "Nothing is for sure but we're definitely working towards getting a body of work put together just to get some songs out of the way so I can focus on my album next year" she quips. But she's hard at work regardless. On a track to be released later this year, "Thy Will", the songstress bellows "Me say upon this journey, weh Jah put me / whole heap a tings me witness / negative thoughts and unpure hearts a plague we like a sickness." The track perfectly displays her ability to tap into a moment and convey the exact emotion she feels at the time of recording.
"I was definitely going through watching people that I've been around, that I hang with, that I have shared a space with, that I slept in the same bed with, eat from the same pot with. I've seen them flip the script and try to hurt me for no reason but realizing, Oh shit, things are about to go on for this girl, " Lila noted. "So when I say thy will always be done [on the track], it's a case where no matter what, what is blessed is always going to remain blessed. If you're chosen to do something yeah you're going to get a lot of fight and things, but nobody can't go around that."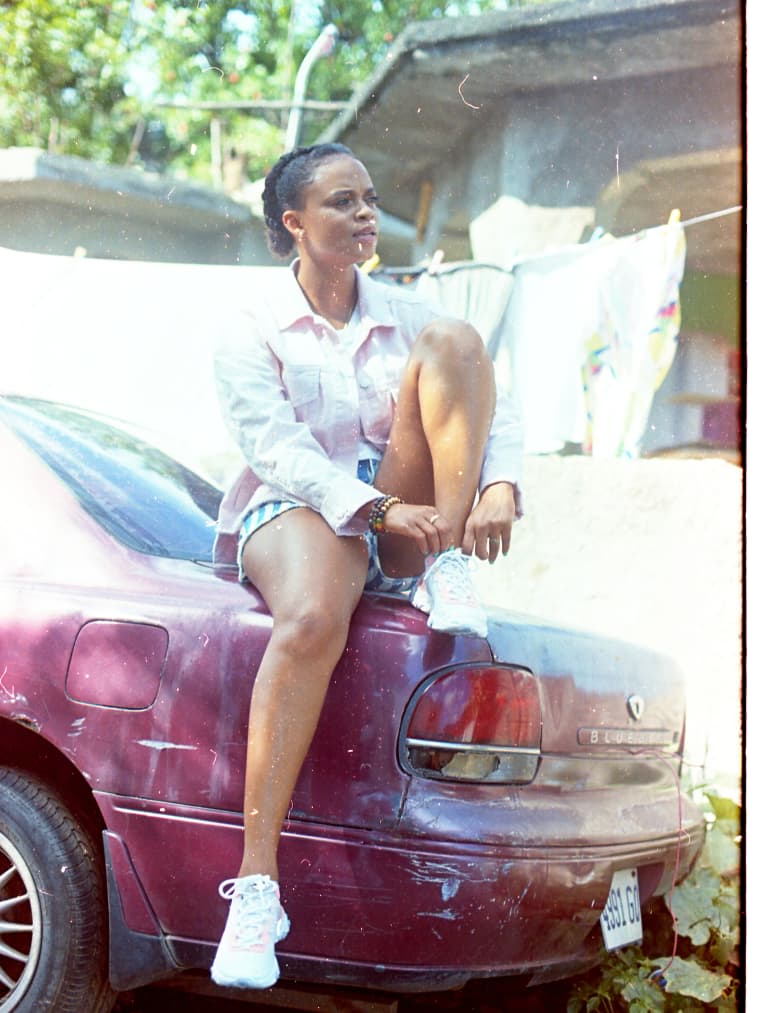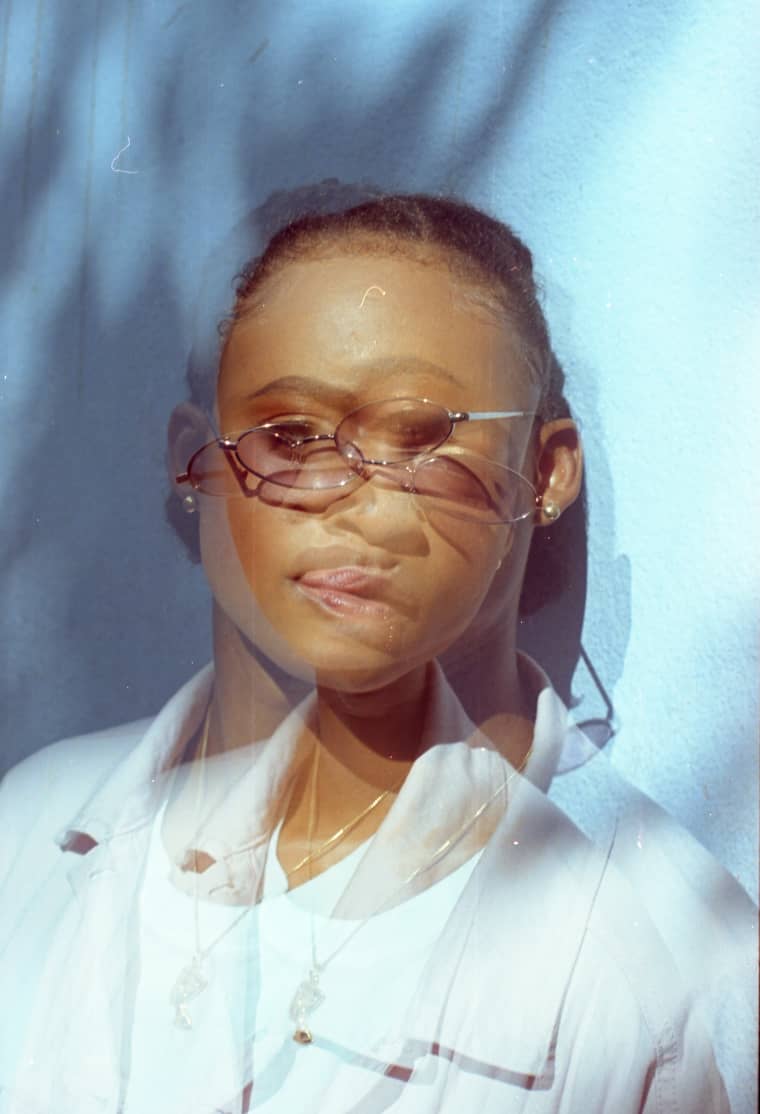 With only four singles released, Lila Ikè has already captured the awareness of the youth, the elderly, women, and men with her timeless sound, intellectual lyrics, and authentic soul — something not quite achieved by many newcomers besides her fellow young star Koffee, who, along with her, is carving out a new lane for women in roots reggae. "I just want people to know I create music out of love," Lila says. "I'm not driven by money or fame, really and truly. My real dreams, goals, and aspirations are just to be a real inspirational woman. I want when I'm dead and gone for me to be like the female Bob Marley and people put my quotes on shirts and shit. I just want to inspire to be honest. "