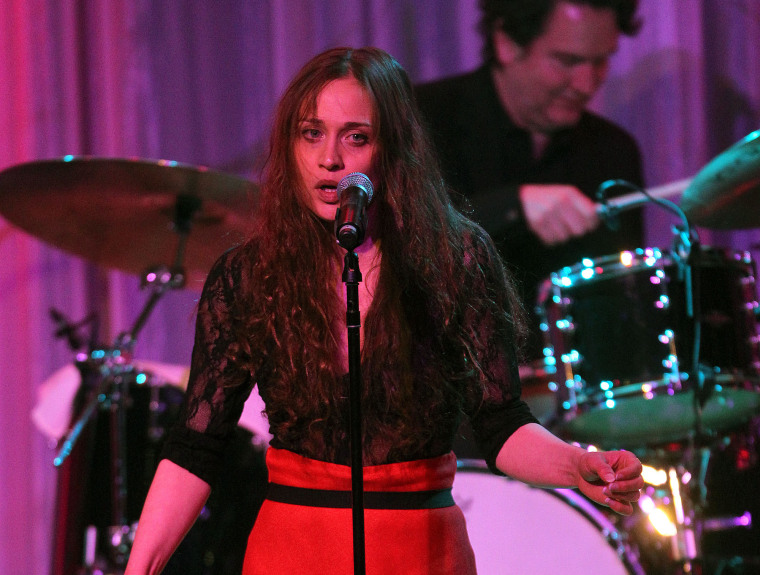 Fiona Apple season is finally (almost) upon us. The historically elusive songwriter has been a bit more present over the past year, pledging the royalties of "Criminal" to to legal aid for border detainees and collaborating with King Princess. Now, she's just offered her first interview in years and she's talking everything from a new album to her music being used in Hustlers.
"[My life] is music now, because I'm finishing a record," Apple says. "But that's all, like, me in my house, and I'm in control of everything. So I don't have to be getting other people's ideas of what I should be doing yet." As for when we'll be able to hear Apple's new project for ourselves, she says "[it] was supposed to be done a million years ago. And I go off and I take too long making stuff. I'm hoping for early 2020. I think." Apple goes on to describe the forthcoming LP as "just me and the band. The more control you have over something, the more it's your baby, the more you care about it, the more it feels like an accomplishment. The last record and this record feel more like mine than the other records."
Elsewhere in the interview, she talks about "Criminal." Though she says the song — her biggest commercial hit — doesn't "really mean anything" to her anymore, it does have a prominent role in Lorene Scafaria's new movie Hustlers. Scafaria recently talked about the track with Variety, in a clip that egregiously dubbed over the fact that Apple is donating its royalties to refugees to make it sound like Apple was donating royalties "to the movie." "[They] called it a technical glitch. But you saw it. That didn't look like a technical glitch," Apple says. "I can only guess they don't want to alienate any viewers, any ticket buyers, who may be more on the other side of things. The only reason I can think of is money."
As for watching Jennifer Lopez dance to the song in the movie, Apple says she hasn't watched the scene yet: "There's a disconnect between agents, because I never got a video of the dance. And I want it, bad! I'm all for the movie, though, and I'm excited to see it." Read her full interview here.