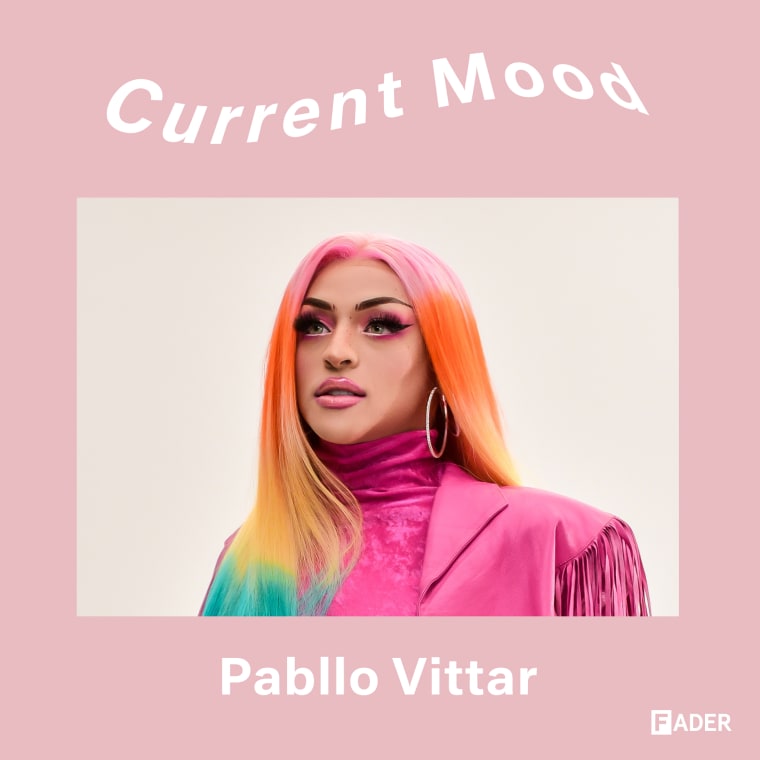 In our Current Mood series, we ask some of our favourite artists to curate a playlist according to a specific theme or mood of their choice. For Current Mood #025, Brazilian drag queen Pabllo Vittar shares the songs she listens to when she wants to go crazy. Listen to past Current Mood playlists here.
It's not an exaggeration to say that there are very few people on Earth like Pabllo Vittar. At 24 years old, the Brazilian drag queen is already a distinguished performer, songwriter and musician, and, with her 9.2 million Instagram followers, is one of the most famous drag queens in the world. Last year, she became the first drag queen to be nominated for a Grammy, and with the release of her first English-language track, the Charli XCX collab "Flash Pose," earlier this year, Vittar has her sights set on even bigger prospects.
Earlier this month, Vittar featured on "Shake It," a highlight of Charli XCX's new record Charli, alongside Big Freedia, Brooke Candy and CupcakKe. Charli has proven an ideal collaborator for Vittar, with both musicians bringing a party-hard sensibility to their respective releases — and in that vein, Vittar has put together a FADER CURRENT MOOD playlist featuring the songs she listens to when she just wants to go crazy. "I listen to this music when I'm still hyped from a concert and drinking up with friends at the dressing room," Vittar tells The FADER via email, "Or when I'm coming back from a club and want to continue partying." Listen to Pabllo Vittar's Current Mood playlist above.