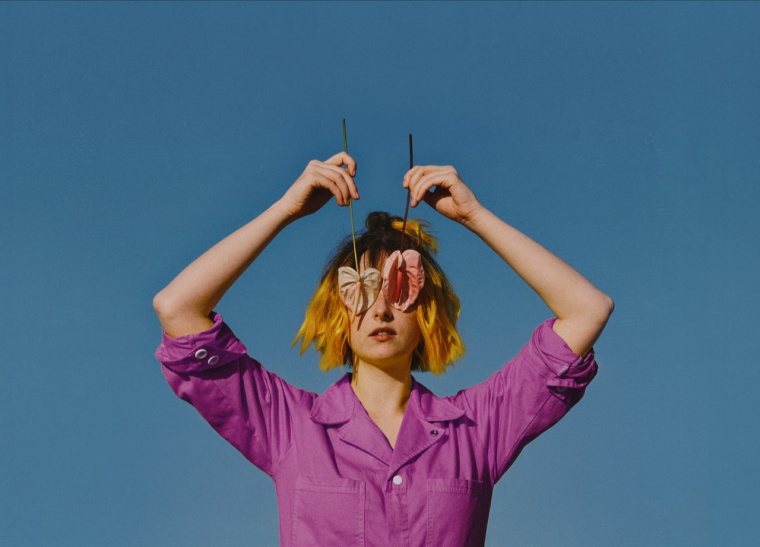 The music video for Tessa Violet's glitchy, minimalist "Crush" turned a grocery store into her pining playground for pedestrian theatrics of unrequited love. Her follow-up singles "Bad Ideas" and "I Like (the idea of) You" expanded on that kinetic idiosyncrasy ala Scott Pilgrim vs. The World, and with her new single "Games," Violet levels up and proves that her quirky pop stride is far from a fluke.
Departing from her distinctively minimal singles, "Games" is the type of anthemic kiss-off one would find on Taylor Swift's reputation or Ingrid Michaelson's It Doesn't Have To Make Sense, with a breathy vocal sample underscoring and emphasizing the plucked bass line and thumping 808s to turn a well-written song into a pop anthem. The gospel vocal harmonies in the final chorus conjure the ear-worm sonics of Hozier's "Take Me to Church," and in the accompanying lyric video, Violet unapologetically dances against a backdrop overlayed with the confessional lyrics.
In a statement to the FADER, Violet states that the song "is about the frustration and madness of trying to get the truth out of someone while they boldly tell you nothing's wrong at all" — specifically, "being treated like you're paranoid by the person you're dating, all the while they're playing the field."
Violet's second album Bad Ideas is out at the end of October. Currently, she's performing on a North American tour with AJR until October 3, 2019 before embarking on her headlining European tour, which begins at the O2 Academy Islington on October 11, 2019.