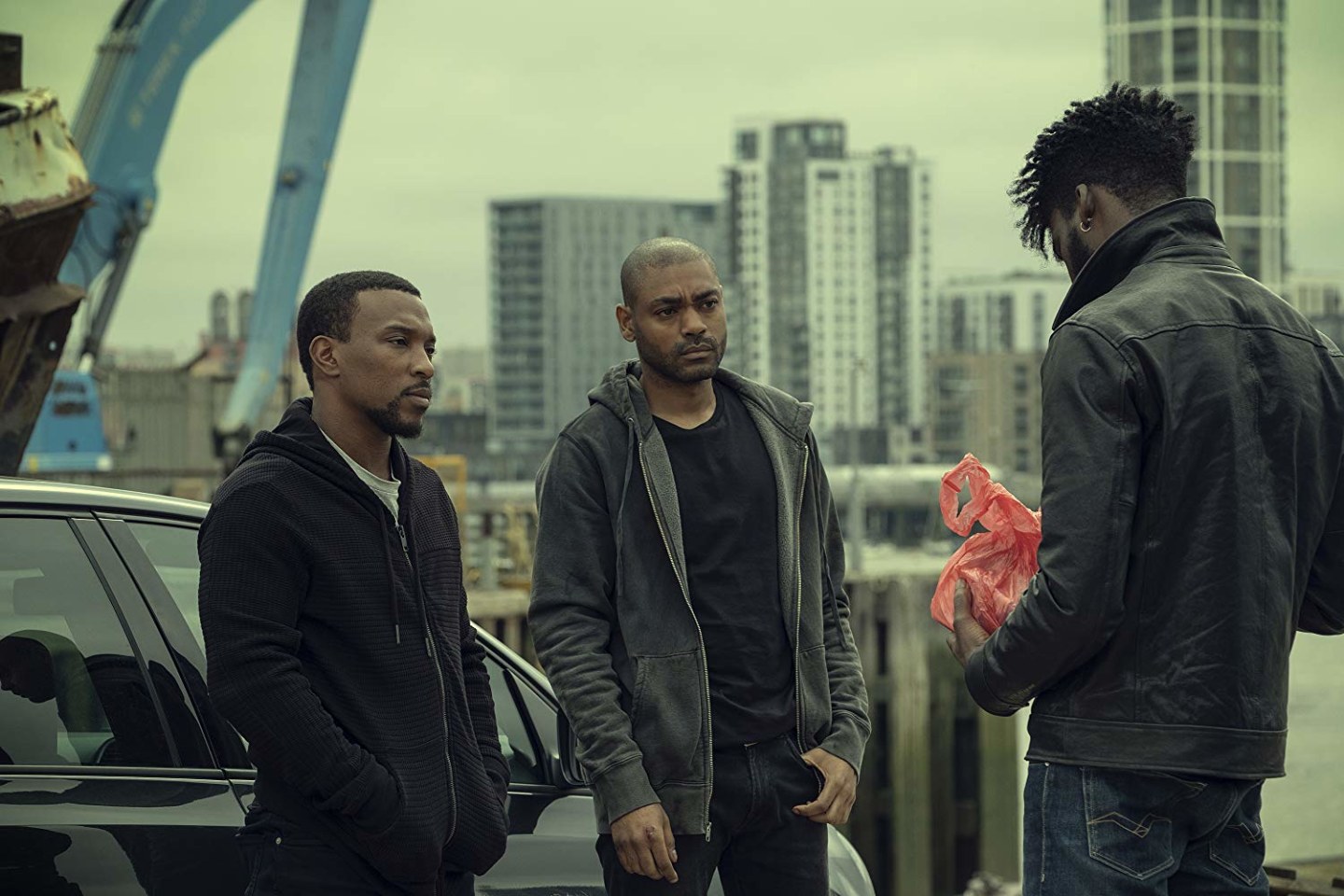 My laziest description of Top Boy when I'm trying to put people onto it is that it's the British version of The Wire. But as great as its first two seasons were, Top Boy: Summerhouse (which the show's earliest seasons were rebranded as after Netflix optioned a reboot in 2017) never offered a panoramic view of London in the way that The Wire did with Baltimore, instead zeroing in on the day-to-day life of East London's Hackney streets. Dushane and Sully's dilemmas and joys stemmed from their Summerhouse estate relationships as well as the wider borough it was apart of, while youngsters Ra'Nell and Gem frequently found themselves in harm's way as they looked after themselves the majority of the time.

There were lessons learned on the nuances that informed Black and working class communities in London, but rarely a clear breakdown of why these people found themselves in these predicaments. The show's third season, which debuted earlier this month after a six-year hiatus, addresses this deficiency and is a better series because of it. In its ten episodes, the latest installment of Top Boy doesn't spend too much time zooming outside of East London, but there are enough flashes of the U.K and its sociopolitical climate for the audience to suss out more answers to the why's and how's that the show often elicits.
When Dushane first returns from Kingston on a mission to reclaim his glory days, he goes to get a coffee from a cafe — and when he steps in, he's bewildered by a sea of white hipster faces, including a barista offering him a special blend from Uganda, Brazil, and Mexico. The scene doesn't last much longer than a full minute, but in that span of time Dushane learns that the shop has been there for two years and that people line up outside for its coffee. If Top Boy reflects time in the real world, what Dushane sees is an accurately heightened presence of trendy shops and amenities for transplants and newcomers to the neighborhood — in place of small business that would've previously provided him with a less complicated cup of joe.
Gentrification isn't necessarily a point of emphasis throughout Top Boy but its mere presence provides much-needed context for viewers to keep in the back of their minds as they witness the rest of the season unfold, especially when considering the more explicit — and occasionally tragic — depictions of how the country's current social climate intertwines with the characters' fates.

In Summerhouse, one of the estate's newly-introduced youths makes a transformation for the worse throughout the season; Ats — a first-generation boy of West African heritage — initially performs well in school but quickly has his innocence compromised by circumstance, as immigratation officers pop up at his home to question his mother about her citizenship status. As she eventually she loses her job and ability to provide for her son, Ats starts skipping school to sell food before he's recruited as a drug runner for the older dealers in the estate. Through his journey, we see how immediately someone's life can change when pinned against a wall; in this case, it's a kid not even old enough to attend middle school resorting to selling drugs to make sure his mother won't be kicked out of the only home they've ever known.
The most tragic sign of the times serves as a transformation for one of the show's key characters. Between Seasons 2 and 3, Dushane's lifelong friend and business partner Sully is incarcerated for his crimes in the estates; when he gets out, he immediately reunites with Jason, a neglected kid from the two previous seasons, that he develops a brotherly bond with. The two head to nearby seatown Ramsgate to temporarily sell drugs and meet Gem, who moved to the town with his dad because of Hackney's rising prices (another nod to the constant creep of gentrification).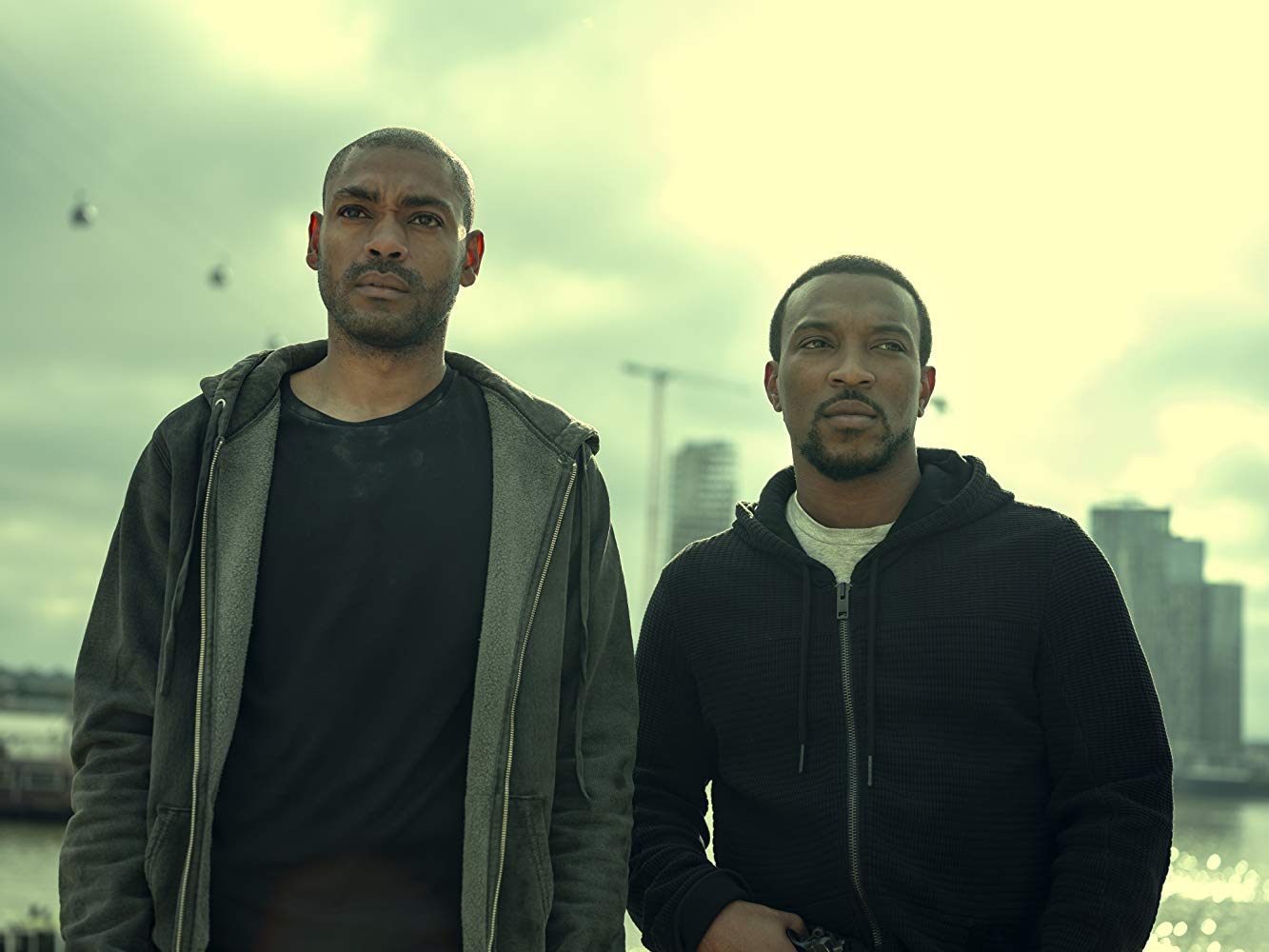 Gem connects the pair to an immigrant couple who face xenophobic harrassment and violence on a regular basis — an accurate depiction of the increased prejudice against immigrants from whites in the U.K. in recent years, as well as what minorities in the country face when displaced from diverse urban areas to more rigid border towns. The societal intolerance reaches a peak when the couple's house is set on fire by locals; Sully and the immigrant family escape, but Jason doesn't, as Sully is forced to watch his friend consumed by the flames. Sully never quite recovers from that moment, as he experiences PTSD throughout the rest of the season; the smell of smoke and sounds of raging fire stay with him, and he's only freed of the burden when he avenges Jason by killing one of the suspected terrorists. But, even then, does he really win?

A number of themes hang over this season of Top Boy, but the biggest — and, possibly, hardest to swallow — is that by engaging in this life of crime and fast money, everything is eventually devoured in order to survive. This life doesn't discriminate in who it chooses to drag through the mud, and it doesn't care how or why you arrived there. The only guarantee? If you're looking to get the most out of it, you have to give up many of the things you entered the life for: family, a stable future, freedom, emotional stability.

That isn't a new revelation for people who watch Top Boy — or, for that matter, any show that chronicles life on the streets — but the show's latest season gives viewers a more direct look at the root of these issues. Most people who actively participate in a life of crime don't crave for it to be the most accessible option. There are societal layers that contribute to this thinking beyond being the top girl or guy in your neighborhood. This time around, we get to get a glimpse of the causes that led them there, and Top Boy feels much more complete because of it.