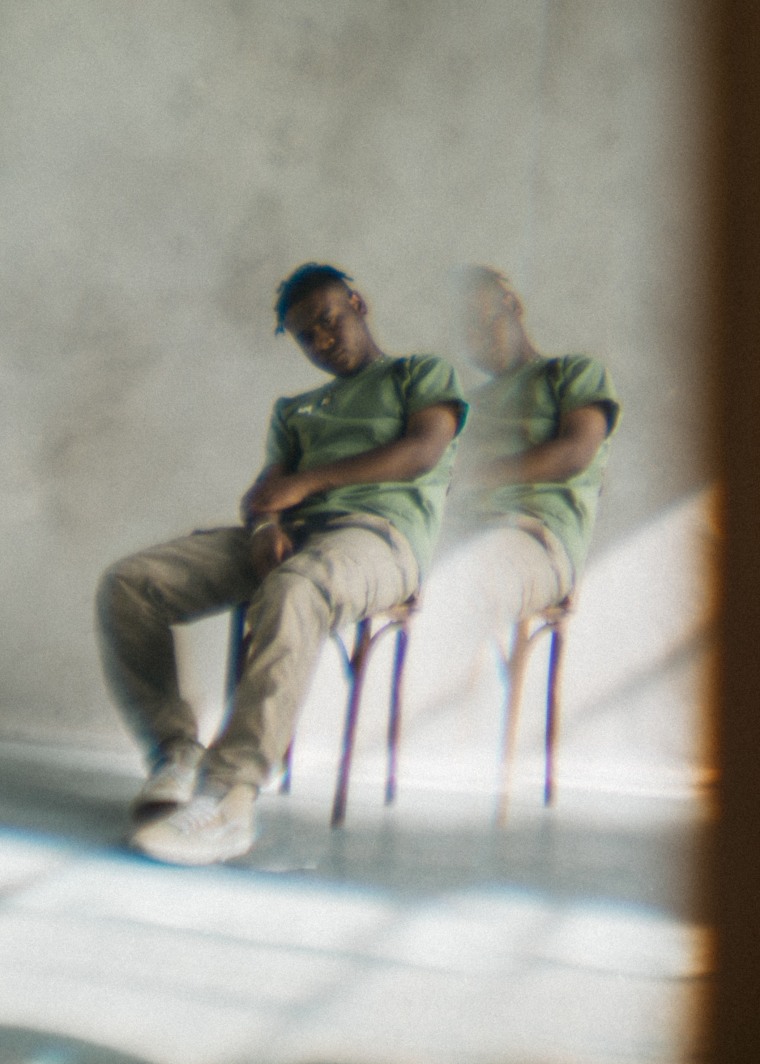 P-rallel pays tribute to the jungle music he heard his dad DJing in the house while growing up on his rapid and atmospheric new single, "Charmer." The song features Sam Wise of vibey London rap collective House of Pharaohs and is the first taste of the producer's upcoming EP, In Due Time.
In Due Time will arrive on November 6 and features appearances fellow rising Londoners Arlo Parks and Lava La Rue. P-rallel has acted as tour DJ for the latter and his intimate knowledge of how to fill a room is apparent on "Charmer," which ebbs and flows, perfectly packing the energy of an all-night set into its short runtime.
Speaking to The FADER via email, P-rallel said: "Sam's one of my dearest friends. He's someone who's been around since I even started releasing music, he just had a good energy from the get go. When we're in the studio, I can always count on him with breaking barriers and just making some shit for the fun of it. Even this track was made in like 2016 on a whole different beat, I just brought the idea back and and we developed it.
"I grew up on jungle, believe or not. Along with soul and R&B, jungle was also played throughout my childhood through speakers on a Sunday morning. My mum and dad were (still are lowkey) big ravers. So making a beat like this felt natural. Plus I think it's time I start making music for clubs since I am a DJ."
Listen to The FADER's weekly playlist of songs you need in your life