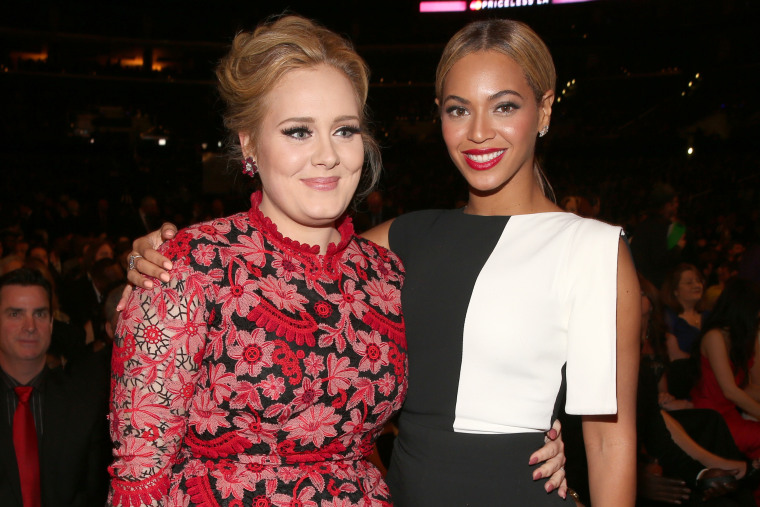 Earlier today, the Bey Hive was rattled to hear that their Queen had recorded a new song with Adele, Chris Martin, and, uh, OneRepublic. The rumor stemmed from from an interview with the band's frontman Ryan Tedder in which he told Z100 "we have one song featuring Beyoncé and Adele, with a Chris Martin piano solo on the bridge." Now, Tedder is saying that he was lying about the whole thing.
Ryan Tedder of One Republic clarifies that there will *not* be a collaboration with Adele, Beyonce and Chris Martin on the group's new album: pic.twitter.com/AAZ2M3fOk6

— Pop Crave (@PopCrave) September 30, 2019
While hate to be the bearers of bad news, maybe this isn't... bad news? Does anyone still remember to the one Beyoncé and Coldplay song that did come out? Some collaborations just don't need to happen. Let's leave it at that and move on.