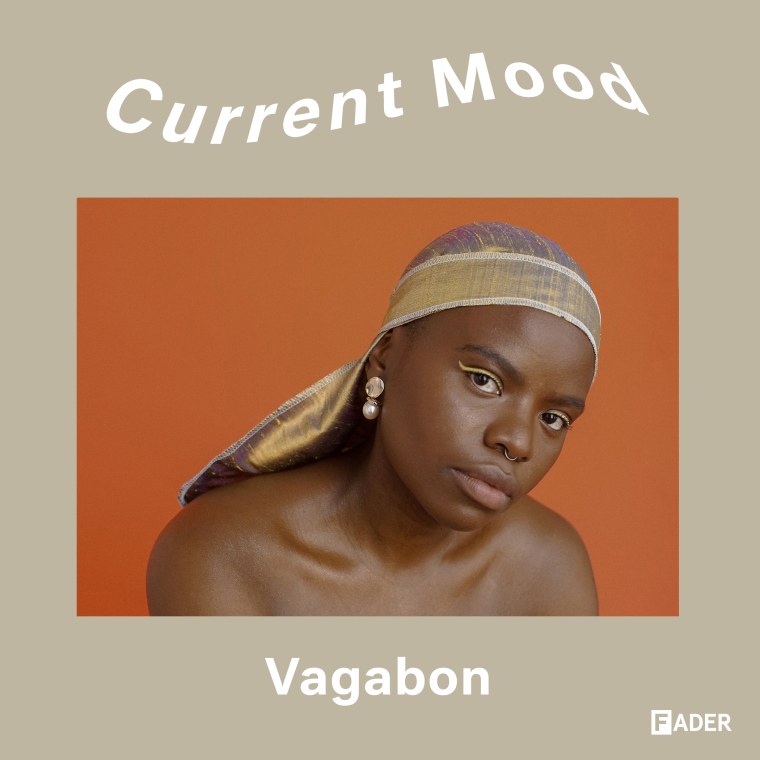 In our Current Mood series, we ask some of our favourite artists to curate a playlist according to a specific theme or mood of their choice. For Current Mood #026, NYC-via-Cameroon musician Vagabon shares the songs from Africa she's been loving lately. Listen to past Current Mood playlists here.
The Cameroon-born, New York City-based musician Lætitia Tamko makes music that synthesises thousands of unique and specific influences into fascinating, tightly-wound songs. On her debut Infinite Worlds, those influences manifested in a set of sprawling and engrossing indie rock tracks that marked the arrival of a talented and sharp-eyed new voice. Her second album Vagabon, out October 18th via Nonesuch Records, promises even more: early singles "Flood" and "Water Me Down" foreground metallic synth textures and glacial palettes, while Tamko has cited hip-hop production and Malian musician Ali Farka Touré, among other things, as influences for the record.
Touré also appears on La Vraie Magie C'est Les Africains, Tamko's CURRENT MOOD playlist for The FADER. A stylistically and musically diverse overview of African pop music, La Vraie Magie C'est Les Africains is a winding and engrossing listen. When asked about the playlist's theme, Tamko explained to The FADER "This is a collection of songs from all over Africa that I'm listening to and loving lately." Listen to Vagabon's CURRENT MOOD playlist above, and pre-order Vagabon here.
Listen to The FADER's weekly playlist of songs you need in your life