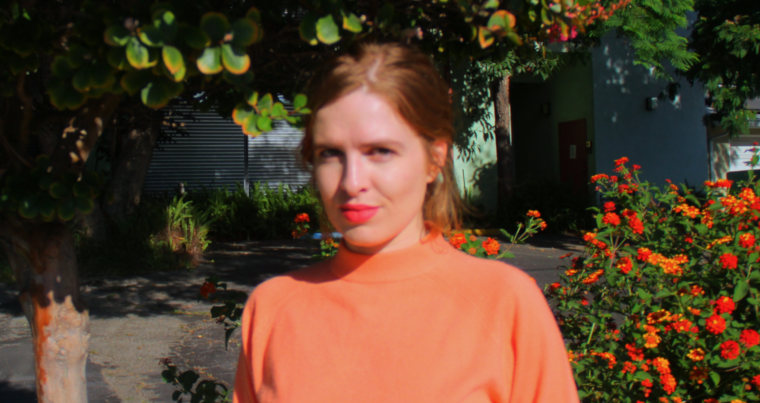 Athens, Ohio-based musician Ashley Rhodus — who records as Wished Bone — makes unhurried, comforting indie-rock with an edge. Her wonderful new single "Trees We Couldn't Tell The Size Of," taken from Rhodus' upcoming record Sap Season, is a sparse, upbeat song that hides the bite of its lyrics in delicate vocal harmonies and fuzzy-edged saxophone. "Now I don't miss you / You were so hard to talk to," she sings, lamenting the loss of a fickle ex. "Letters I won't send / still read them now and again / Am I the kind of girl you marry?" Despite the song's melancholy outlook, "Trees We Couldn't Tell The Size Of" still radiates warmth; it's a windows-down indie track built for summer road trips, in the vein of Whitney or Faye Webster. It's premiering on below alongside a Spencer Radcliffe-directed video.
In an email to The FADER, Rhodus explained how the video came about:
"We shot the video in one day on the Angeles Crest Highway north of LA. This is one of my favorite songs on the album sonically — the chorus contains the first harmony I've ever put into a song. I don't normally think of harmonies, but every once in a while I'll accidentally hear one. Last year driving through the Pacific Northwest I noticed that the trees lining the highway looked like they could be the size of the a mailbox or a car or a house all at once. This kind of scale trickery hits me often and in different ways; the sort of things they say about the true size of molecules and the universe. The idea for the video started with the vision of washing dishes in a puddle, and evolved into the central theme of the whole thing: doing indoor activities outdoors, or more specifically — doing the right thing in the wrong place. The ironing scene was originally going to be at the beach, but we stumbled across the little lagoon and it felt just like a living room."