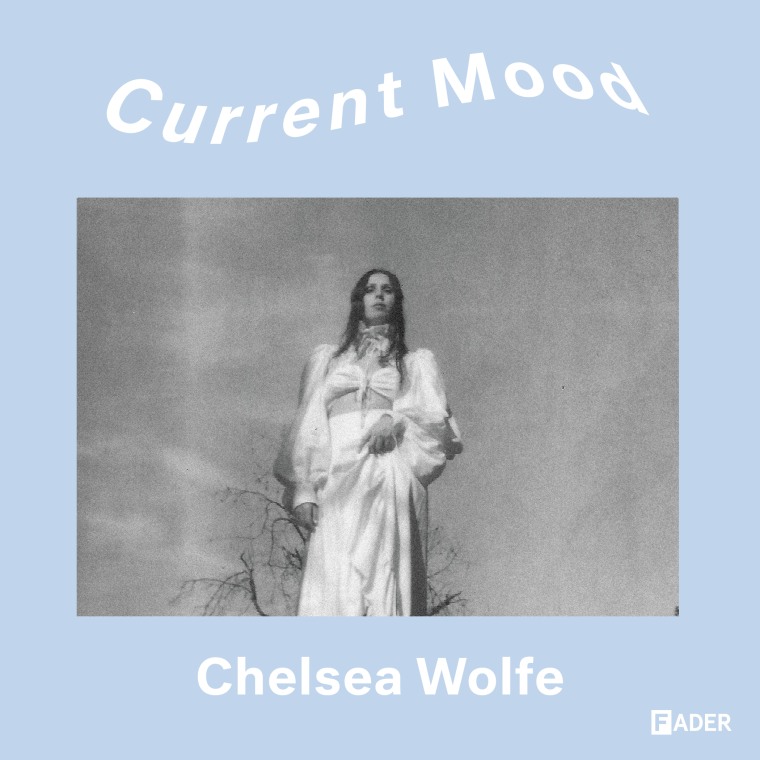 In our Current Mood series, we ask some of our favourite artists to curate a playlist according to a specific theme or mood of their choice. For Current Mood #027, Chelsea Wolfe shares songs that influenced her latest record Birth of Violence. Listen to past Current Mood playlists here.
Stalwart avant-garde musician Chelsea Wolfe has spent a career making music that's as fascinating as it is uncategorisable. Her music touches everything from metal to folk, and there's something consistently, undefinably powerful about her live performances. Her latest record, Birth Of Violence, released earlier this year, pushes Wolfe's art even further: it's a return to pure folk that, somehow, adds a more abstract, cosmic layer to her music.
Befitting an artist with such wide-ranging influences and styles, Wolfe's FADER CURRENT MOOD playlist touches everything from Nico and Nick Cave to David Bowie and Joni Mitchell. "This is a group of favorite songs that have kept me sane on the road," Wolfe tells The FADER via email, "And that helped me drop into the inspiration for the writing and production of Birth of Violence." Listen to Chelsea Wolfe's CURRENT MOOD playlist above, and read our interview with her about Birth of Violence here.
Listen to The FADER's weekly playlist of songs you need in your life