"Can we trust anything I say about my own music?" That's Danny Brown's reaction to being read back his own words about his latest, Q-Tip-executive produced album uknowhatimsayin¿. He's specifically referring to his own quote in press materials for the album that it's "His version of a stand-up comedy album," a self-assertion he's trying to roll back now that he's in the business of talking up the record to others.
"Sometimes I think I'm trolling even though I don't know I'm trolling because I intake my own music different than how the listener can," he says of the boom-bap psychedelia smeared across uknowhatimsayin¿. Sometimes, he explains, he has a conceptual bent in mind that might sail over the heads of his listeners: "It's like the motherfucker that made this couch — he probably thought he did some cool, artistic shit, but it ended up in IKEA." Overall, he stresses that the stand-up comedy theme is "more aesthetic" than purely explicit. "I don't want people hearing this album and thinking, 'Damn, this ain't funny!'"
But Brown is frequently funny in his music, able to switch from diaristic lows to high-point punchlines on a dime. His funny bone seems more acute than others punching in his weight class rap-wise, and so he seems especially equipped to wax on all things comedy in general. As the following as-told-to suggests, he's particular about what makes him laugh — and he's unafraid to offer his own personal opinion on what makes up "funny" these days, too.

DANNY BROWN: The first stand-up comedy special I ever watched was Eddie Murphy's Raw. What stood out to me was in the beginning, when he shows the video of him as a kid doing the Dolemite joke. For some reason, that always stuck with me. My dad hooked me up with the Robin Harris bootleg at a young age — when he was doing the Bebe's Kids bit before it was a movie. Martin Lawrence's Talkin' Shit, he bought that tape and I got into that too. The jokes didn't age well. Raw is still funny, though.
My dad gave me a high-end level of comedy. He watched Seinfeld and introduced me to Curb Your Enthusiasm. I watched Kids in the Hall because in Detroit we got the Canadian channels, so when Saturday Night Live came on, Kids in the Hall came on too, and I'd watch Kids in the Hall. [That] was my staple, and so was Nick at Nite and T.G.I.F. on ABC. Pete and Pete. There was a period when I watched SNL — mid-'90s, Will Ferrell, Tracy Morgan era too.
I loved Detroiters — the first season was classic. I think they grew out of it, but that show was close to my heart. That show was the best representation of what Detroit is. Someone who didn't know about Detroit could watch that show and understand. Poverty, street shit — shit's just funny. These motherfuckers puttin' chili cheese on omelets. I didn't know that was crazy until this show. Also, you got two dynamics with Sam and Tim — white and black. Michigan, in general, is a segregated-ass place. There were a lot of jokes on there that I knew Tim came up with. I'm living there and I don't even see that side of the city, but I know it's a real thing.
The Midwest is funny because we're close-minded. Everyone in America is trying to be open-minded right now. "It's cool to accept anything." The Midwest is so close-minded that we ain't fuckin' with none of that shit. You have people that move out there as transplants, but the people that grew up there still live in their own mentality. "Ain't no gay shit! Ain't no vegan shit!" That's the Midwest, to me. Close-minded as you could possibly be. Once I accepted that, I lived so much better. I used to try to be fashion-forward in Detroit — what the fuck for? All you get is ridiculed and picked on. Now I just put a jogging suit on and hang out at the Wal-Mart. I embrace it, 'cause I hate that weird shit now.
I relate to Curb Your Enthusiasm because I'm also a normal motherfucker always getting myself into some trouble. At the end of the day, it's me being so close-minded and getting myself into some situation. That's why Curb is so lit. Even as I think I start to open up and go to a bigger place, I'm close-minded in some sense. Everything moves faster than I do. My favorite episode is the carpool lane episode at the Dodgers game. As big of a Curb fan as I am, People Just Do Nothing is the biggest shit for me. I know that shit verbatim. It hit me. You have these delusional over-30 motherfuckers trying to be big time rap stars, and they're not. Grindah' — I could see so much of myself in him. They may be joking about it sometimes, but it's about me.
Right now we're in PC culture, cancel culture era. you can't say whatever the fuck you want, it could ruin your own life. The only people that should get a pass are comedians. I'm not racist, I don't fuck with no racism — but you could say a racist joke and it might be funny. You could say a homophobic joke, and it might be funny. That's about being able to step out of yourself and be able to laugh at it. A white person could say a "nigger joke," and if that shit is funny, then that shit is funny. The only people that should get a pass should be comedians.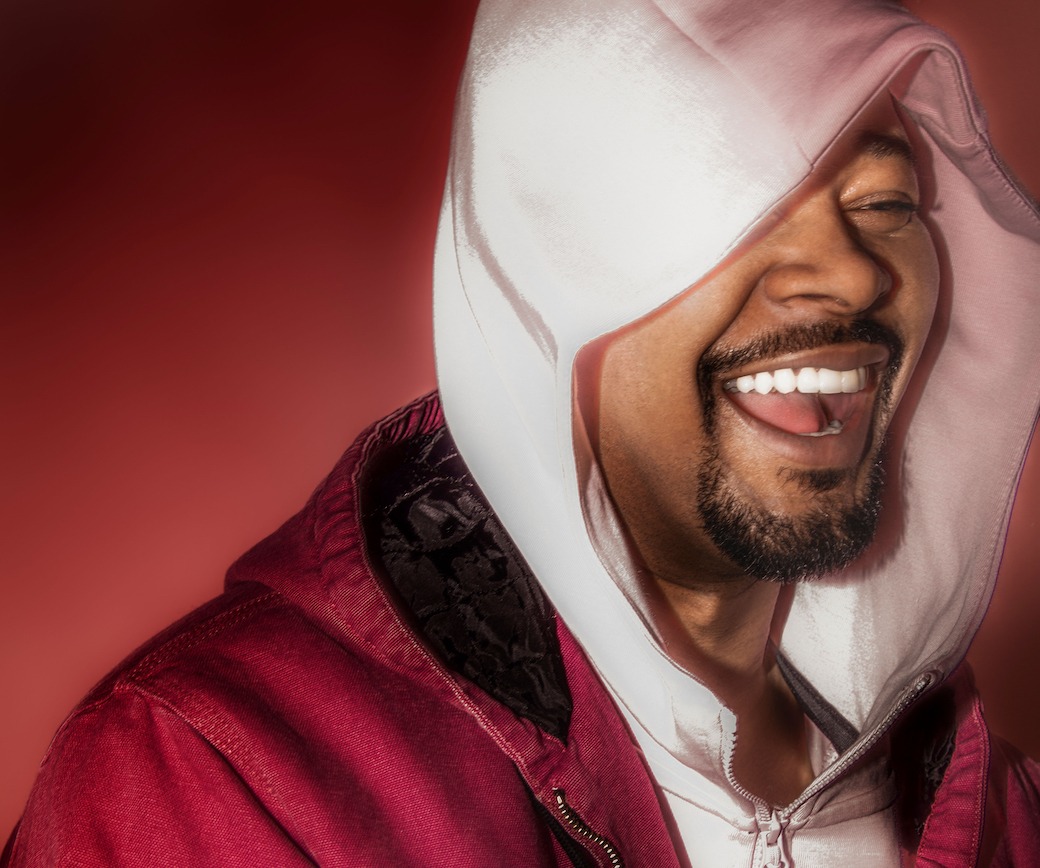 You can't predict when you're gonna laugh — that's a natural human emotion. So if someone's doing something to elicit emotion from you for a positive reason, regardless of the negative shit they're saying, they should get that pass. Now, if a politician is up there spewin' racist-ass shit...but no one's asking a fucking comedian to do our taxes. All the shit we're being weird about that's extra-controversial — anybody should be able to say whatever the fuck they want to make us laugh. No matter what time we're livin' in, there's gonna be some fucked-up shit going on.
Comedians wanting to make other people laugh? That's a gift! You wanna give other people joy. Me makin' rap songs? I don't give a fuck if you smile at that shit. But comedy is earth's treasures. These people get joy out of giving us joy. Back in the day, when kings beheaded motherfuckers, they had jesters come out to entertain them and shit. These motherfuckers have existed forever!
The last thing I laughed at was the Bill Burr special. Jesse Lee Peterson make me laugh all the time, but I'm laughing at him. There's a 16-year-old white girl in New York that I think is the funniest person in the world right now. Her name's Caroline Konstnar, which is a name she made up. She's been a child actress her whole life, she was on Boardwalk Empire, but she makes YouTube videos now that are literally stand-up sets. I've talked to her, she knows what she's doing, and everybody else knows. The people in the industry are just waiting for her to get old enough to plug her. She makes joke songs. She made a song about taking a shit in public. It's so fuckin' funny.