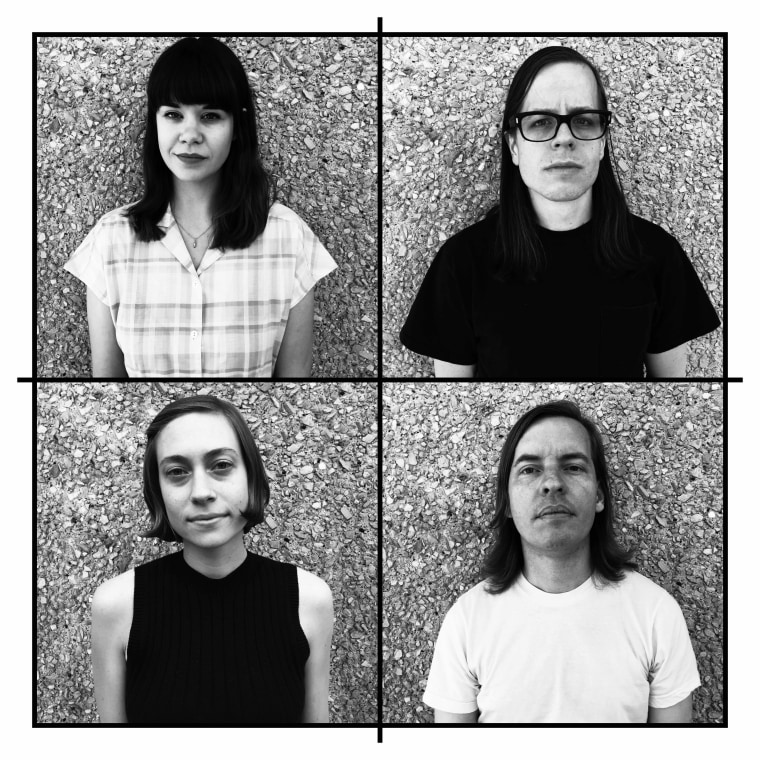 Michigan indie pop band Failed Flowers have had something of a stop-start evolution. The band began life in 2014 as a garage-y pop band and released an endearingly scrappy gem of a debut two years later. But since 2016, the band has been semi-dormant, only coming out of hiding for the rare show or writing session.
But now the four-piece — led by Fred Thomas and Anna Burch — are back this year with two new songs being pressed onto a 7", due out on November 1 as part of Slumberland Records' 30th birthday singles series. Today, The FADER is premiering "Faces," one of those two new tracks, and it's a winner: dense and hi-fi, it's one of the band's most immersive cuts yet.
"Faces" is the first song Anna brought to the band, a wash of guitars and vocal harmonies that are somehow both quick and ambling," Thomas wrote in an email to The FADER. "More melodic than most of the band's recorded output, it walks in the same remarkably catchy territory as Anna's always glowing solo work, though swimming through more waves of distortion."
Listen to "Faces" above and preorder Failed Flowers' Slumberland 7" here.

Listen to The FADER's weekly playlist of songs you need in your life