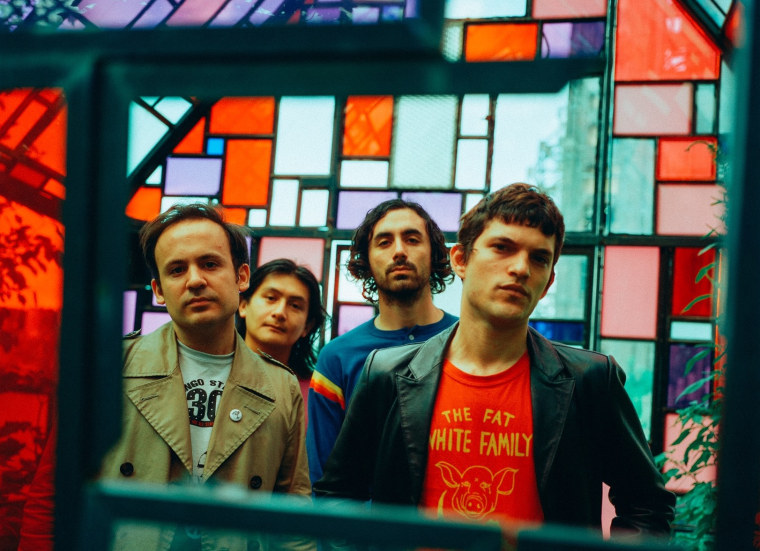 Native Sun want to rattle you to your core. The Brooklyn four-piece have been shredding through the borough for a few years now, delivering ferocious melodies that both nod to classic New York rock iconography, and decimate it with brutal cognizance of the canon's historic lack of inclusivity. Right now, they're working on a formal debut album, which is due out sometime in 2020. Just ahead of that, they're charging up with "Oedipus Race," a fiery new single produced with Kevin McMahon (Fat White Family, Swans, Titus Andronicus).
If "Oedipus Race" sounds like bolting down a homestretch, it's because that's kind of how it came to fruition. "The song materialized after an eight-hour live performance art experiment where we were exposed to an isolated, extreme environment left only to focus on our derangement and music," the band wrote to The FADER. "After being enforced to play nonstop for eight hours it became clear we had to create new material in order to be able to make it through the eight hours with our sanity still left. 'Oedipus Race' now serves as the remnants and testament to that place and time."
The track arrives with a stimulating new video shot across Brooklyn by Pond Creative. Check it out, and then familiarize yourself with Native Sun's last EP, 2018's Always Different, Always The Same, below.