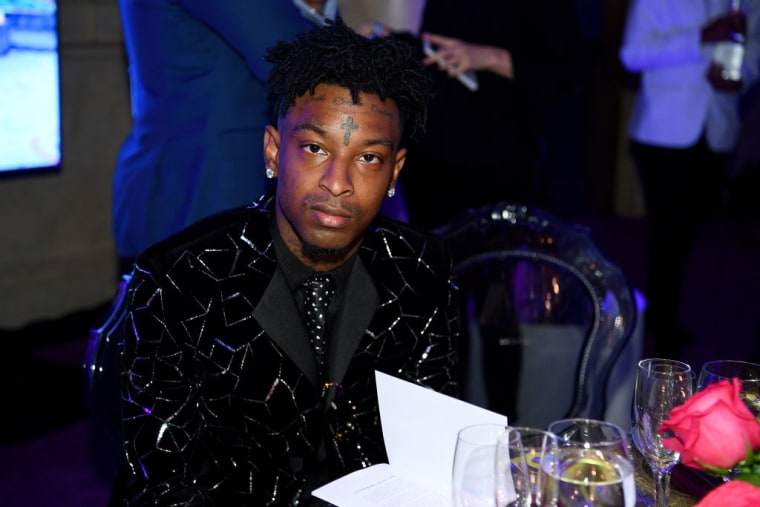 21 Savage has said the government should allow children who enter the U.S. as children to automatically become citizens, Assosciated Press reports. The London-born rapper, who endured his own immigration issues earlier this year, spoke out on the issue prior to receiving an award from the National Immigration Law Center on Thursday.
"When you're a child, you don't know what's going on," he said. "Now, you grow up and got to figure it out. Can't get a job. Can't get a license. I'm one of the lucky ones who became successful. It's a lot of people who can't."
In February 21 Savage was held in federal immigration detention for 10 days following a targeted operation by U.S. Immigration and Customs Enforcement over his visa, which had expired in 2006. The rapper was born in the U.K. and moved to the States when he was seven.
"When you ain't got no choice, you should be exempt," 21 Savage told the AP. "It's not like I was 30, woke up and moved over here. I've been here since I was like 7 or 8, probably younger than that. I didn't know anything about visas and all that. I just knew we were moving to a new place."
According to the report, 21 Savage's lawyer said his immigration case still remains pending ahead of a hearing before a new judge.
Earlier this week 21 Savage appeared on a remix of Jhene Aiko's "Triggered." His latest album I Am > I Was dropped in December 2018.
Listen to The FADER's weekly playlist of songs you need in your life